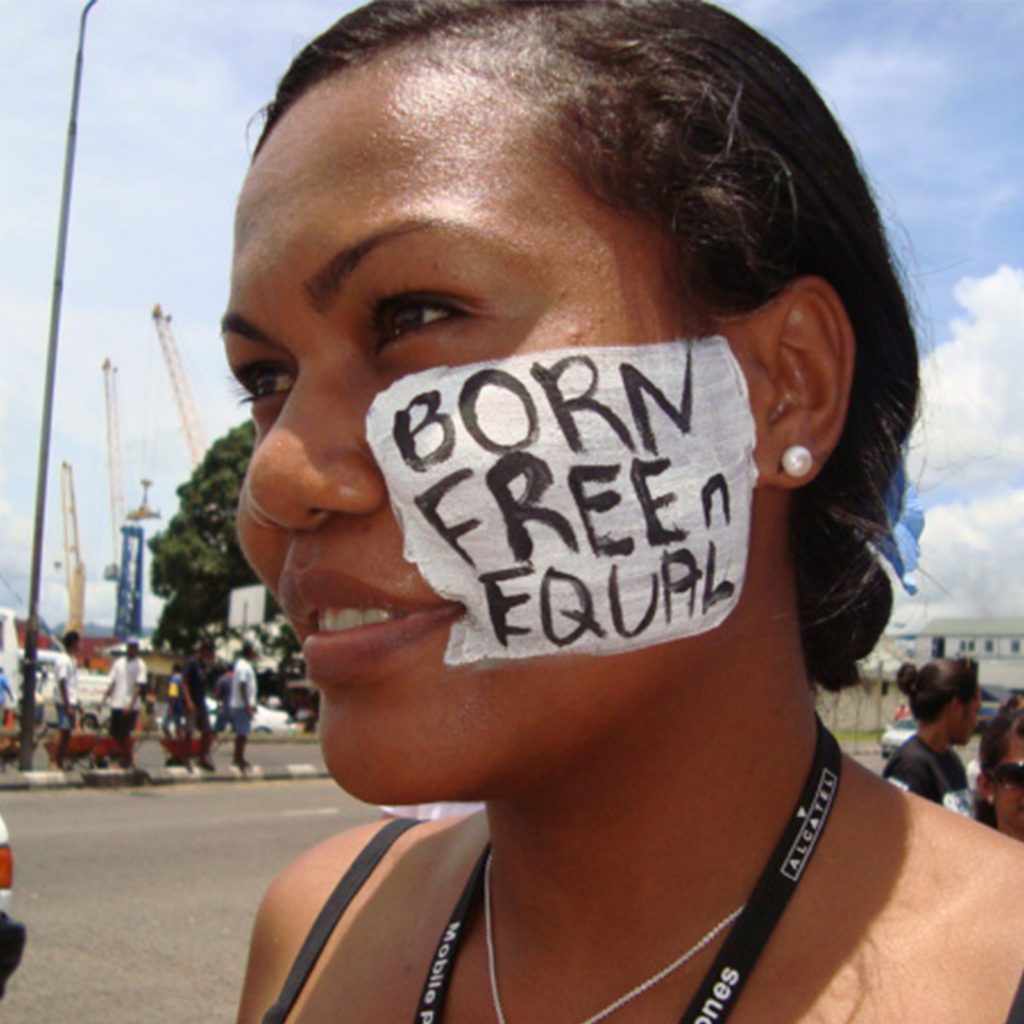 4 things we want for women in 2017
Worldwide backlash and regression on women's leadership, freedom and reproductive rights has shown us that we have to push even harder for change in 2017.
Here are four things we want for the women's rights movement this year.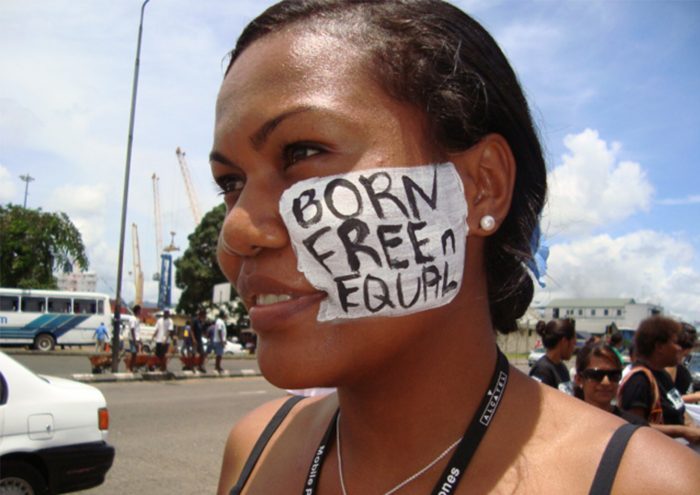 A lot of great things happened for women last year. Women leading successful protests, more women candidates running for (and winning) elections, and the Global Goals, which aim to eradicate inequality in the next 15 years.
But we can't wait that long to see change happen.
Worldwide backlash and regression on women's leadership, freedom and reproductive rights has shown us that we have to push even harder for change in 2017.
Here are four things we want for the women's rights movement this year.
Laws, practises and policies that reduce gender-based violence
Gender-based violence is a violation of women's human rights. One in three women worldwide has experienced physical or sexual violence, mostly by an intimate partner. And in many countries, there are little to no ramifications for perpetrators of gender-based violence. As an example, 2.6 billion women live in countries where marital rape is outlawed.
We saw a huge win in Solomon Islands last year, with the country's first ever Family Protection Act put in place to protect women from intimate partner violence. But protests like #MiUnaMenos showed us that too many women still face violence, whether physical aggression, sexual harassment or emotional abuse.
Even ignoring the severe toll on their physical and mental health, violence is hugely stigmatised, socially isolating and prevents many women from living and working independently.
By supporting women's organisations in Asia Pacific to run safe houses, provide counselling and education to women and men, assist women navigate patriarchal legal systems, and advocate for better laws and policies, we hope to see a dramatic drop in violence in 2017.
More women leaders in all spheres
Women remain severely underrepresented in government; globally, they make up just 23% of national parliaments. In Asia this percentage is 19% and in the Pacific, it's only 16% – the lowest of any region.
At a local and community level, these numbers are far lower. Even in countries like Timor-Leste, where 38% of national parliamentarians are women, the number of women Village Chiefs is only 4%. This is double what it was prior to the 2016 elections, but it is still nowhere close to being equal representation.
Women deserve to have a say in the decisions that directly affect their lives, whether it's in their homes or in their parliaments.
We want to see more women winning elections, managing organisations, and leading their communities. But to do that, they need to be in the running. That's why IWDA supports local organisations to train women who want to lead, be it in their communities, in local government, or as national members of parliament.
Increased economic opportunity and choice for women
Around the world, women earn an average of between 10-30% less than men for doing the same type of work. Women also perform the majority of unpaid work. They look after children, take care of elderly relatives, and walk for hours into the night to collect water, often risking their own safety to do so.
With limited opportunity, women looking to provide for themselves and their families are often forced into work that is exploitative, unethical and unregulated. In Cambodia, this can mean sharing a tiny room with several other works and spending 12+ hour days in a hot, stifling garment factor. These factories routinely deny women workers access to toilet, lunch and water breaks.
Job security is tenuous, and violence at the hands of both co-workers and employers is a regular occurrence. All this for a wage that is almost unliveable.
Dangerous, underpaid, and unregulated work shouldn't be women's only option. IWDA supports local women's groups to create safe spaces for women to receive advice, assistance and access to essential services. We also partner with organisations who provide women with savings, training and resources to create their own income-generating opportunities.
Change to the systems that suppress women
Supporting and empowering women on an individual and collective level is a huge part of what local women's organisations do. But they also play a large role in changing laws, systems and social norms that contribute to a world where women are exposed to horrific violence, shut out of decision making, and excluded from safe, paid work.
Through changing communities' perceptions of gender equality, getting more women in positions of power, and advocating for real change at a policy level, women's rights movements are dismantling the systems that perpetuate inequality.
It's going to be hard, but we're confident that as a movement, we can challenge the global climate of misogyny in 2017 and work towards a world where women's rights to be safe, paid and heard are recognised.