The power of women's protest: 4 times we won in 2016
December 6, 2016
Think women protesting is a waste of time? Think again. In 2016 we saw waves of women come together to speak out against human rights violations. But their amplified voices weren't just a blip on the news – many protests triggered real, tangible change.
Whether it was blocking a law, starting an international conversation or halting a multi-million dollar pipeline, women have been powerful agents of change this year.
Pipeline blocked at Standing Rock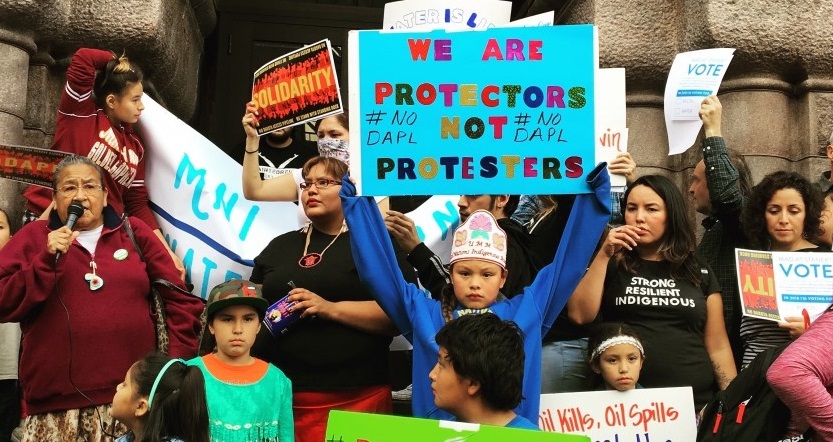 We were moved this year by the wave of wonderful women and men peacefully protecting a sacred site at Standing Rock, North Dakota, to speak out against the proposed Dakota Access Pipeline. Not only have women been central to the peaceful objection, but brave women Water Protectors like Floris Whitebull have stood up and called attention to their ill treatment at the hands of police.
This week, we've seen a huge breakthrough – the US Army Corps of Engineers have denied the Pipeline a permit to drill under the Missouri river. The Pipeline will now have to seek alternative routes, which is an enormous win for both water protectors and the broader communities they represent.
13-year-old Alice Brown Otter of the Standing Rock Sioux Tribe was one of a group of indigenous youth who ran from Cannon Ball to Washington DC to bring attention to the water protectors.
"A lot of people didn't believe in us that we were going to change the world, us 13-year-olds and 15-year-olds," said Alice. This week, Alice and her fellow water protectors proved the naysayers wrong in the best possible way.
Oppressive abortion laws squashed in Poland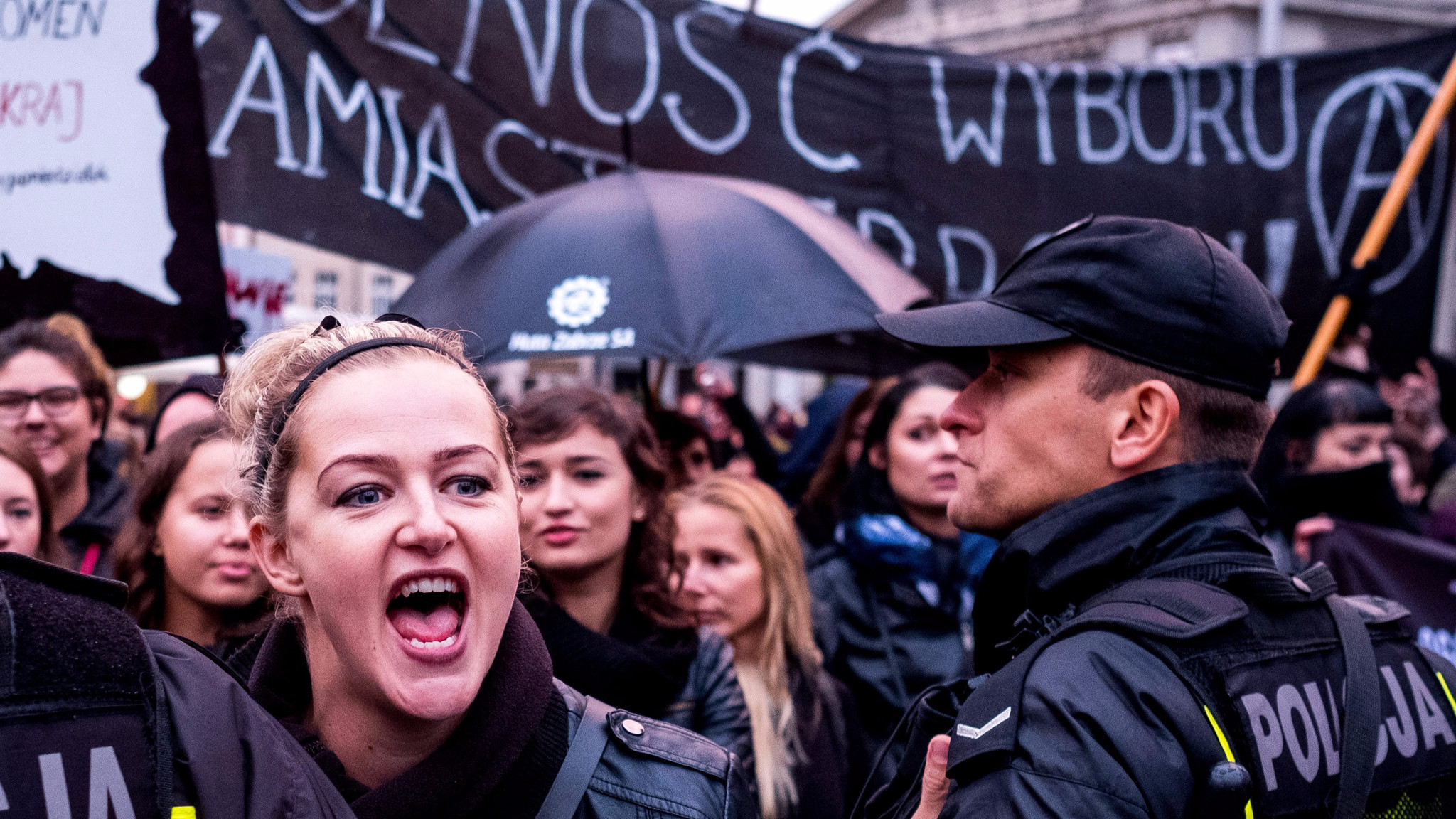 In October, over 30,000 black-clad women came out to protest a law that would completely ban abortion, even in cases of rape, incest, or harm to mother or child. Days later, the proposed legislation was squashed. Poland's Deputy Prime Minister said the protests "gave us food for thought and certainly taught us humility".
The protests haven't just halted the law – they've shifted public opinion. Polls taken at the time show near-unanimous opposition to the law, and increased support of more liberal laws. These amazing women standing together have transformed the history of their nation. They're proof that protesting can enact real change.
The women in Saudi Arabia campaigning to end male guardianship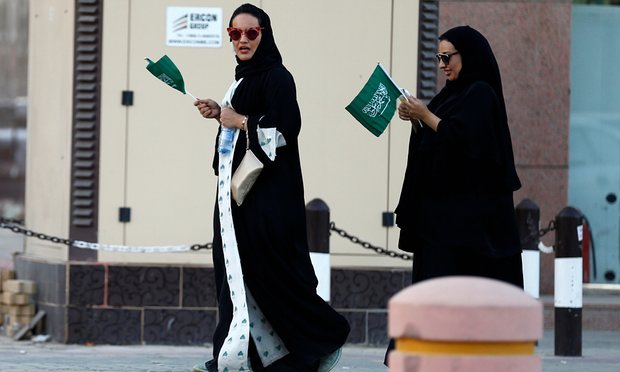 In Saudi Arabia, an archaic and blatantly sexist law requires that women get permission from a husband, father or son if they want to travel, be released from jail, and sometimes even work or access healthcare.
For years, a growing movement of women have protested to end this system of male guardianship. After Human Rights Watch released a report and some very compelling videos about the issue in July, nearly 15,000 women signed a petition calling for an end to the law.  Women also took to social media using the hashtag #IAmMyOwnGuardian to bolster the movement and give thousands of women a chance to speak out.
No major changes have been applied to the law – yet. But the petition and accompanying social media protest have started a conversation that is rapidly gaining momentum. Saudi Prince Alwaleed bin Talal recently condemned the country's law banning women from driving, calling it an 'infringement on a woman's rights". With activists continuing to speak out through social media, and a burgeoning art scene bringing even more focus to the issue, we're hopeful that 2017 will bring an end to this law.
#NiUnaMenos sweeps Latin America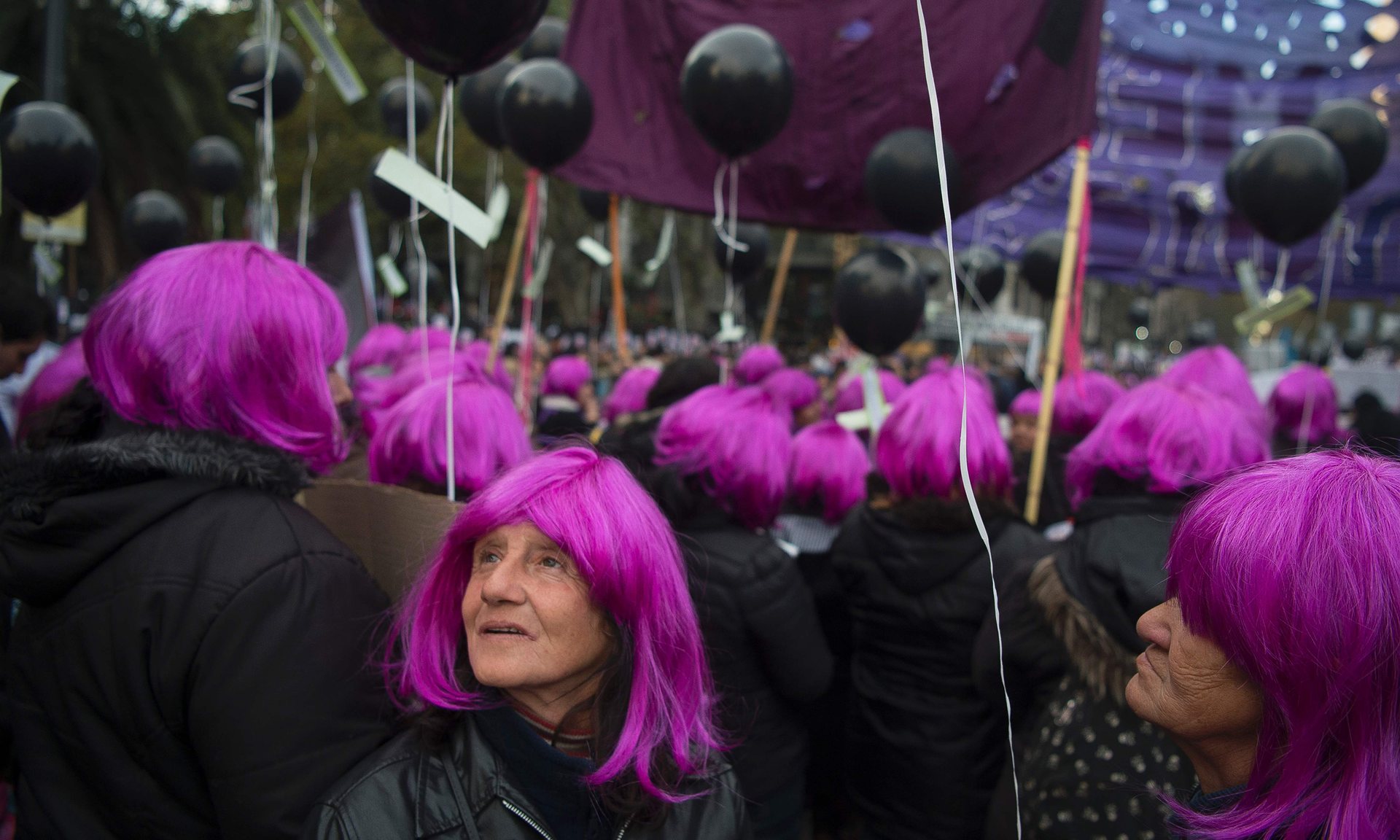 This year, 16-year-old Lucía Pérez was brutally raped in Argentina. She died from the injuries a prosecutor described as "an act of inhuman sexual aggression". Murders like Lucía's are still appallingly common in Argentina, where a woman is murdered every 30 hours. And 7 out of 10 of the countries with the highest rates of female murders in the world are in Latin America.
In the wake of her death, hundreds of thousands of women rallied under the banner of #NiUnaMenos, which translates to 'not one less'. In countries all over Latin America, women gathered to call for an end to femicide – the gender-based killing of women. Argentina passed legislation against femicide in 2012, but real world change has been slow to come.
Organisers of the protests said exaggerated masculinity – known locally as 'machismo' – contributes to a culture that endangers women. It is these toxic attitudes the women's rights movement is working to alter.
Protests like these play a critical role in changing the attitudes and systems that perpetuate these gross violations of women's rights. In a dark moment in women's rights, the spotlight they attract is vital in ending the taboo of talking about violence, and triggering true systemic change.