We need to talk about Global Goal 5
November 12, 2015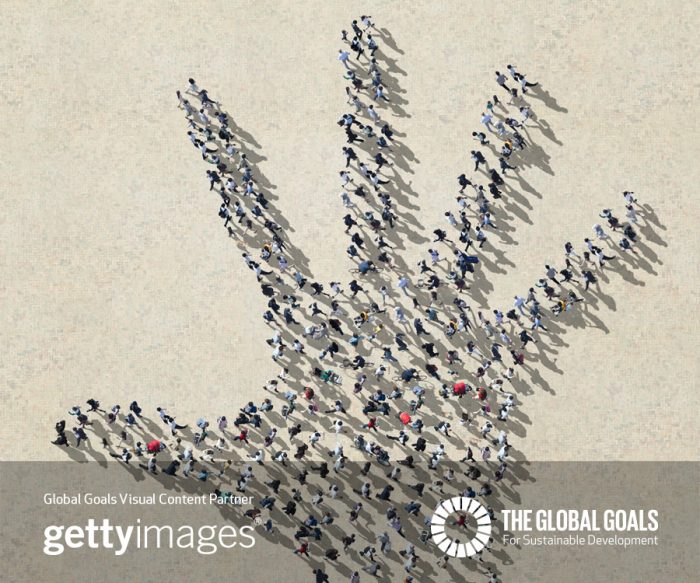 It is now more than a month since global leaders made history when they adopted the new Global Goals for Sustainable Development. Behind the scenes the work continues to develop ways to turn targets into action but, disappointingly, there remains limited media and public attention on the goals. Seventeen goals and 169 targets can seem a little overwhelming but the sheer extent of these goals demonstrates the exciting potential for change on a global scale.
At IWDA we are focussed on what the new global agenda means for women's rights and gender equality. We know that we cannot achieve the change we hope for without gender equality and the full and effective participation of women. Yet, we know that the world over women and girls continue to suffer discrimination and violation of their rights, simply because they are women.
The Global Goals have enormous potential to drive forward Australia's commitment to women's empowerment and investment in gender equality both at home and abroad. But for this change to happen we need to know and talk about the Global Goals in our homes, schools, communities and workplaces and Goal 5 must be at the heart of these conversations.
Goal 5 aims to achieve gender equality and empower all women and girls. The inclusion of this goal is a major achievement which was by no means guaranteed. It is the result of tireless efforts of women's rights organisations and networks all over the world. It is up to us to ensure these efforts are not wasted.
Goal 5 covers an exciting breadth of issues such as eliminating violence against women and girls, ensuring women's full participation at all levels of decision-making and women's equal rights to economic resources. There is a target to recognise and value women's unpaid care work for the first time as well as a target which recognises women's sexual and reproductive health and rights. The significance of technology to promote women's empowerment as well as the importance of policies and laws which uphold gender equality are also recognised. Gender equality is also reflected in targets across other goals such as in relation to health, agriculture, education, climate change and economic inequality. In the lead-up to the commencement of the Global Goals in 2016, IWDA will be giving you an in-depth look at some of these specific targets and what these potentially mean for women and girls.
It is early days and important details such as the indicators which will measure progress under each target and the processes by which Governments will report and track change are still being developed. There are also important questions around resourcing and data collection which must be answered. However, we do know that we have an exciting framework for action and collaboration and the first step is to make sure everyone knows about it.  It's time to talk about Goal 5 and what it means for women and girls. Will you join the conversation?