Intersectional Feminist Workshops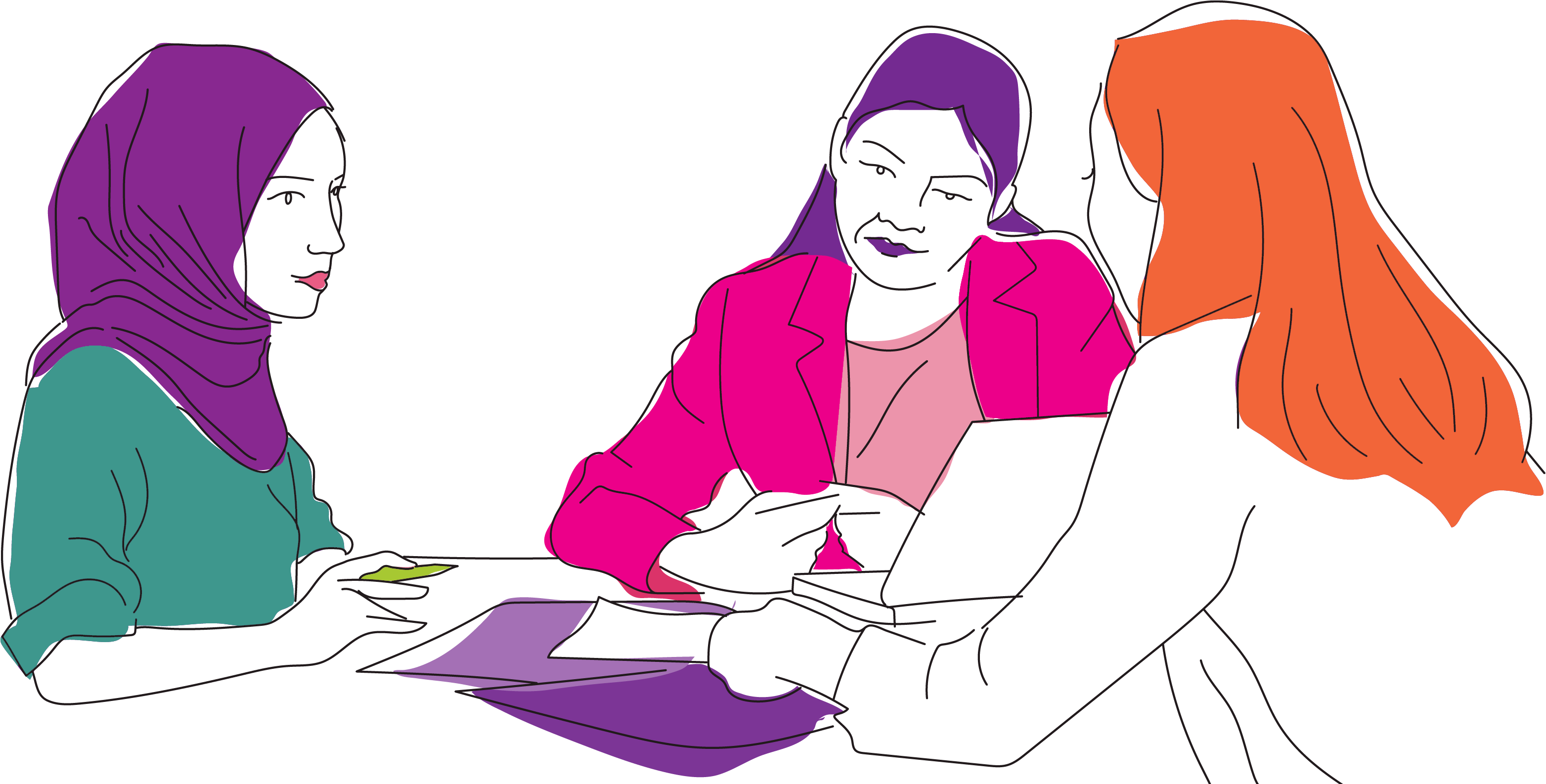 Across history, truly transformative change towards gender equality has always been achieved by challenging and disrupting how power works in our societies.  
The most effective feminist movements have always understood this, using intersectional feminist principles to deconstruct power and reveal how all systems that further inequality are interconnected. 
Building on the success of our intersectional feminist toolkits, IWDA is now offering a series of tailored, guided workshops to organisations and individuals looking to do just that. 
More than your standard training, our workshops are designed to open up spaces of sharing and collaboration. They will help you tap into the existing knowledge and expertise held within your teams while deepening your sense of connection and collective purpose.
Based on core intersectional feminist principles, each course is designed to support you and your team in strengthening different aspects of your organisation or advocacy work. Rather than a one-size-fits all solution, our workshops will provide you with the tools you need to work towards your organisational goals – no matter the context. 

Workshops and Courses for Individuals
Designed for individuals working in the not-for profit sector who are new to advocacy, or wish to learn how a feminist approach can strengthen their advocacy work. Both offerings provide participants with useful strategic planning tools that can be implemented in your own organisation's advocacy planning. 

Master Advocacy Fundamentals At Your Own Pace
An online course for individuals who prefer self-directed learning. Ideal for advocates and campaigners who are looking for a more sophisticated structure to their advocacy planning and want to deepen their understanding of women's rights approaches.
Learn More

A Feminist Approach To Strategic Advocacy
Next Workshop: December 14th
Duration: 1 day
For individuals who are new to advocacy or want to learn how a women's rights approach to advocacy is better able to achieve sustainable change. This workshop teaches participants about the core principles behind women's rights approach to advocacy.
Learn More
Workshops for Organisations
IWDA's Intersectional Feminist Workshops for Organisations are held on dates that work with your organisation's schedule. Our workshops range from half-day to 5-day offerings and can be spread out over an agreed time frame. To help us assist you in the best way, please fill out the Expression of Interest form below and indicate which workshop you are interested in. We will be in touch to discuss your organisation's needs and answer any queries you may have.  
Find Out More About IWDA's Intersectional Feminist Workshops
To receive more information about upcoming workshops, including when dates are confirmed, fill out the form below or email resources@iwda.org.au
"*" indicates required fields