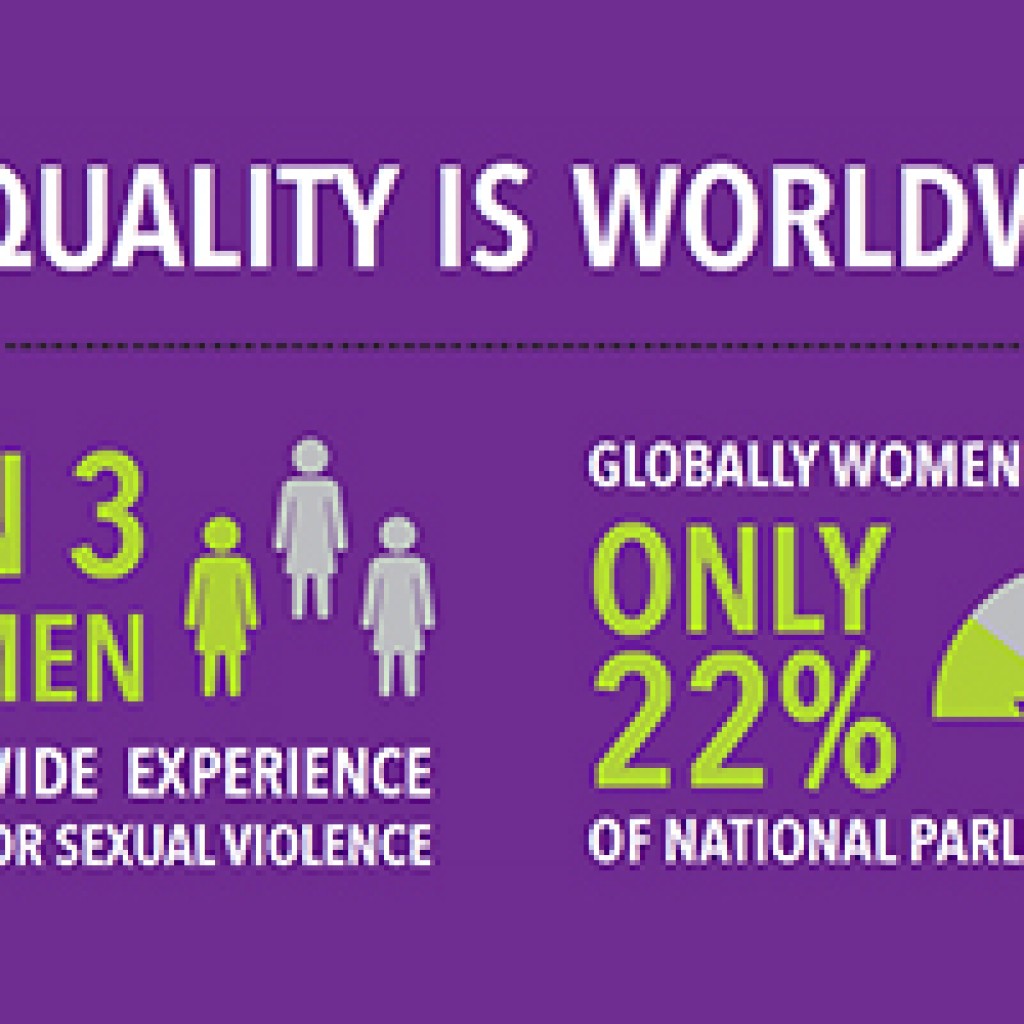 Infographic: Inequality is Worldwide
Right now in 2016, there is still not one country on earth where women are free of violence, exploitation and discrimination.
Women make up 51% of the global population. Yet women are consistently paid less than men for the same work – if at all. And they are greatly outnumbered in all levels of decision-making, from the household right through to national parliaments. Far too many women are survivors of sexual assault and violence.
The journey to equality is far from over.
You can be part of a movement towards a world where women are safe, paid and their voices are heard.
We are all still striving for equality. Help spread the word – share this infographic with your networks and be part of the movement.