Your support has never been more powerful
This last year has been an extraordinary moment for women's rights. A wave of activism propelled issues of violence and harassment on to the world stage. These issues are not new, but the global spotlight is.
Part of IWDA's role is ensuring this spotlight does not fade while gender inequality persists.
For more than 30 years, we have been part of a movement of women advocating for change in their communities, countries and across the world. Our partnerships with women's organisations in Asia and the Pacific have placed us in a unique position to join and amplify women's voices on the issues that affect us most.
We remain grateful to you, our supporters and partners, for standing with us over the past year.
With your support, we continued to stand up for women by tackling issues of power, money and security.
Here is a snapshot of what was achieved in 2017/18
3,083
women assumed leadership positions
46,757
people received information and training on gender issues and women's equal rights
3,824
women survivors of gender-based violence were provided with support services
126
women's groups, organisations and coalitions received support
6,269
women accessed training to participate in governance or decision-making
865
women have increased access to financial services
None of this work would be possible without kindness, strength, commitment and drive. It would not be possible without you, our generous supporters, partners, volunteers and staff. Thank you for sharing our vision of gender equality for all.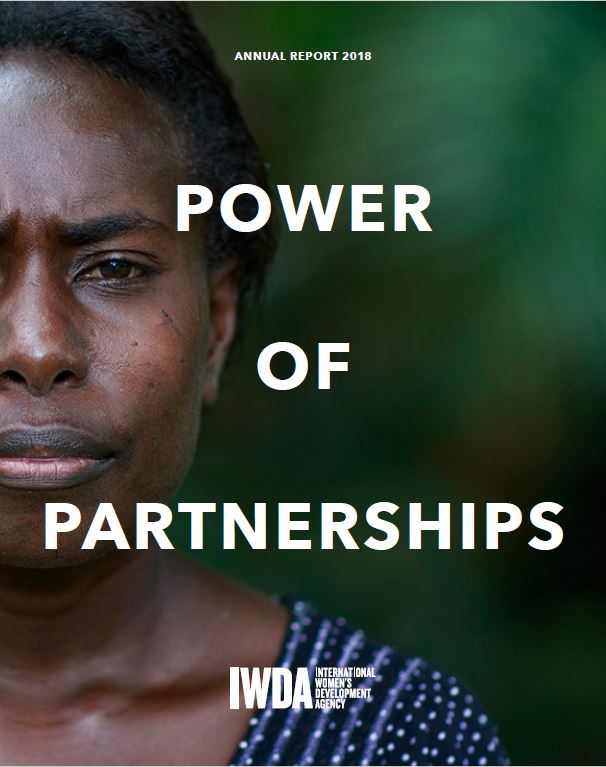 IWDA 2018 Annual Report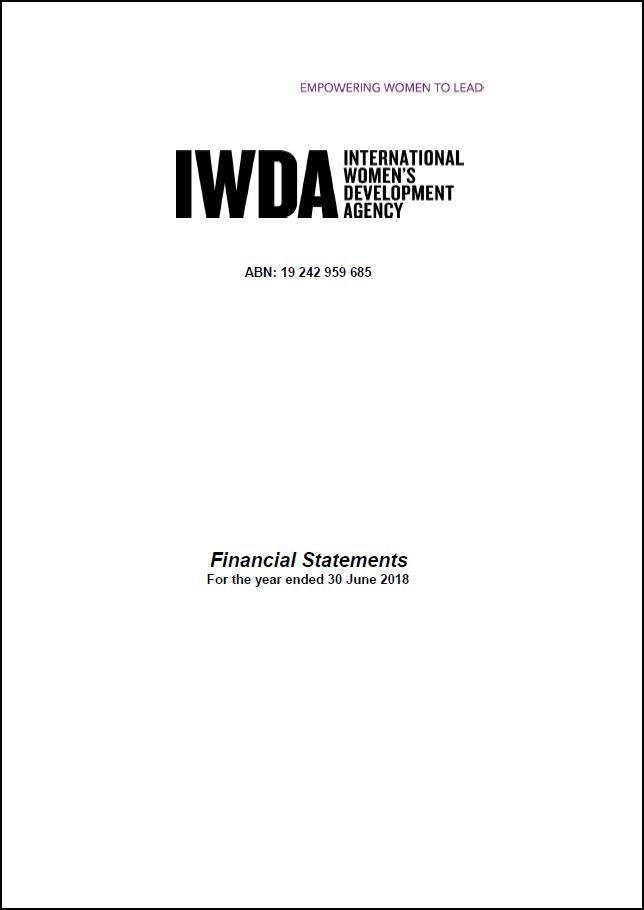 IWDA 2018 Financial Statement