WAVE: Women Advocate for Peace
September 19, 2019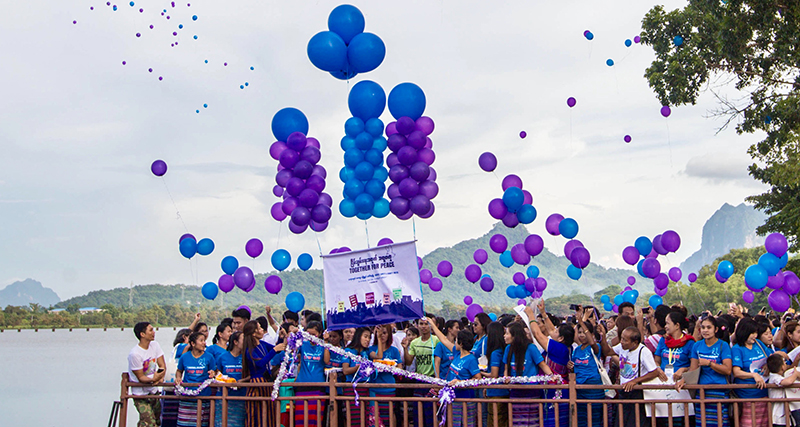 Up to 400 women from across Myanmar will come together this month to call for peace and security for all. The Women's League of Burma, an IWDA partner and member of our WAVE Program, will host its third annual Women's Forum for Peace on September 21, the International Day of Peace.
The forum will focus on the development of a national action plan on women, peace and security. National action plans are powerful tools that commit governments to upholding women's full and effective involvement in protection, prevention, relief and recovery efforts.
Currently Myanmar, a country marked by decades of military rule and conflict, does not have a national action plan on women, peace and security and has made no significant international commitments towards gender-equal peace. The Women's League of Burma, a coalition of 13 women's ethnic minority organisations including WAVE partners Ta'ang Women's Organisation and Shan Women's Action Network, took it upon themselves to develop their own national action plan framework for the government to adopt.
Discussions at the forum will aim to pressure the government to adopt the plan while ensuring women's participation at all levels of negotiations. The forum also offers an opportunity for women to share their own experiences to inform the national action plan.
Evidence continues to show that considering the priorities of women and enabling their equal contribution makes efforts towards peace and security more inclusive and more effective. For example, the chances of a peace agreement lasting 15 years increases by 35 per cent when women are involved in the process.
This Women's Peace Forum is just one of many instances of The Women's League of Burma's leadership for peace in Myanmar. The group enhances the role of women in reconciliation processes through raising awareness in communities on ethnic minority rights and advocating for the elimination of sexual violence. In doing so they have become one of the most prominent peace advocacy groups in the nation.
WAVE is proud to support The Women's League of Burma's peace work, particularly in their work around the Convention on the Elimination of all Forms of Discrimination Against Women.
Together for Peace: Security for All
WAVE and our partners stand in solidarity with the women across Myanmar advocating for peace.
Akhaya Women sent encouragement: "Akhaya Women supports women, peace and security!"
Wide Bay Conservation Association also shared a message of solidarity from Papua New Guinea: "When women leaders' voices rise, the natural world awakes to defeat inequality. We owe our children a world that is at peace. Women can create that, because women are extraordinary with extraordinary powers. Peace is driven from within our hearts. In solidarity, we stand with you!"

Below are many more messages of encouragement and support from WAVE partners across the region, including Amara, Banteay Srei, Gender and Development for Cambodia (GADC), United Sisterhood Alliance and Voice for Change.