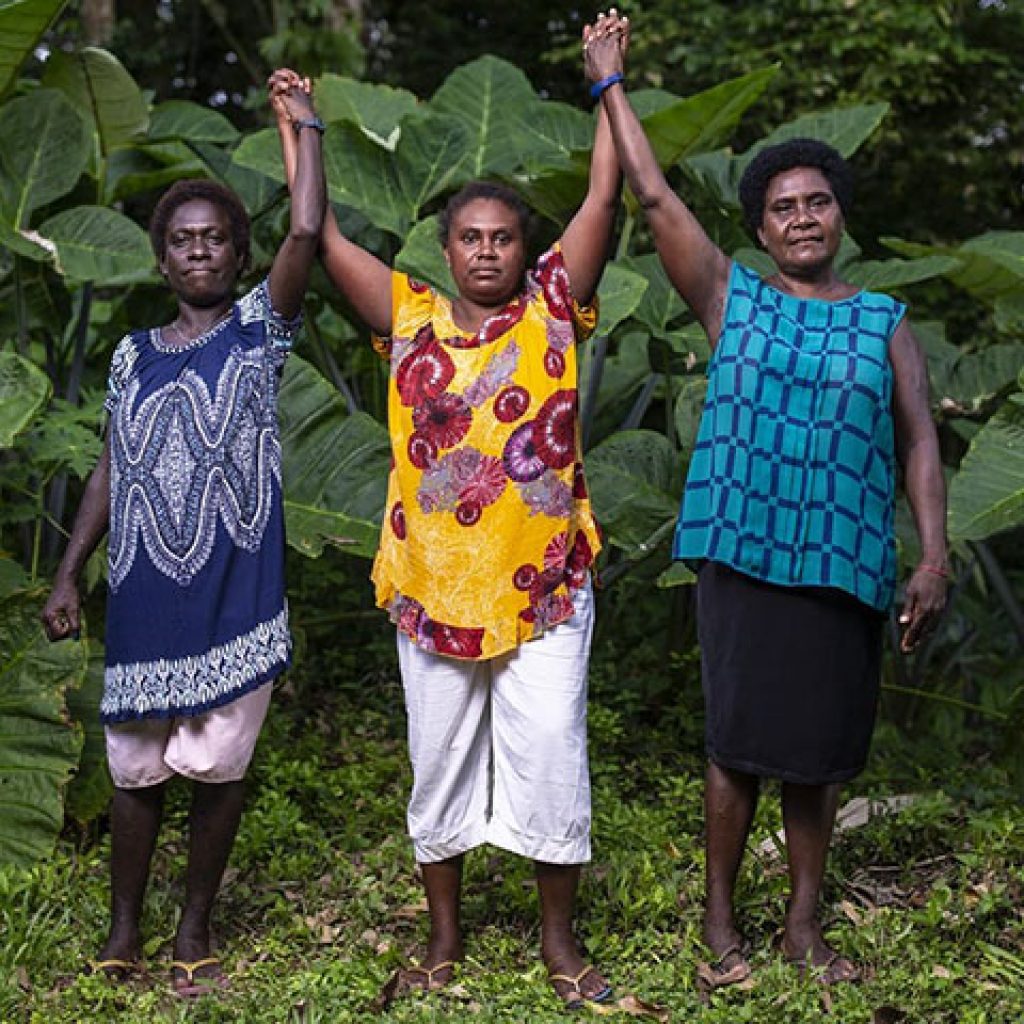 Nine of 2019's Top Feminist Moments
As 2019 comes to a close, we've been reflecting on the successes achieved this year by women's movements regionally and globally.
As 2019 comes to a close, we've been reflecting on the successes achieved this year by women's movements regionally and globally. At a time when the rights of women and girls are all too often being rolled back, these wins are a reminder of the power and promise of feminist organising and its transformative potential.
1. Feminist Delegates Prove Their Resilience at the UN
First up, we want to celebrate the persistence of feminist delegates holding the line in the face of extreme pressure at the UN Commission on the Status of Women (CSW) in March. They stood strong in defence of human rights, and ultimately delivered new international standards on women's rights to social protection systems, access to public services, and sustainable infrastructure. These victories have even greater significance in light of the unprecedented attacks on women's rights by hostile Member States. Once again, it's testament to the fact that when feminist movements come together to hold governments accountable, progress is unstoppable.
2. Girls Lead the Global Fight for Climate Action
No one can have overlooked how Greta Thunberg's campaign for climate action has transformed into a massive global movement over the past 15 months – and girls, particularly girls of colour, have been at the forefront of this fight. Take Helena Guainga, 17, from the Ecuadorian Amazon, who called out world leaders for criminal negligence at the UN Climate Change Conference COP25. Or Ridhima Pandey, who at the age of nine filed a lawsuit against the Indian government for failing to take action on climate change. Girls are speaking up all over the world, and people are listening.
3. Solomon Islands Women Achieve a Feat for Political Participation
Meanwhile in Solomon Islands, the women's movement recently celebrated a great win for women's political representation. The country's Central Islands Provincial Government endorsed Temporary Special Measures, paving the way for women to take up a quota of leadership positions. Our partner Women's Rights Action Movement played a critical role in advocating for this remarkable feat for women's political participation, and come 2020, WRAM has exciting plans for further advocacy to ensure women's inclusion in decision-making spaces. Of the 47 countries in the world with 30% or more women's participation in national parliaments, 41 countries use at least one form of quota system.
4. Pacific Women Mobilise for Change
In May, women human rights defenders and feminists from the Pacific convened in Fiji for the second ever Pacific Feminist Forum, mobilising diverse women from across the Pacific to share knowledge and experiences, celebrate achievements and create a powerful Pacific Feminist Charter Action Plan. This was a transformative space for Pacific feminists to reflect on key issues that are critical for gender equality and women's rights, and to come together with strong, focused and accelerated strategies.
5. Young Men in Bougainville Commit to Women's Rights
This Spring, more than 150 men (mostly under the age of 30) from across Bougainville united for a Male Advocates Forum in September to support the rights of women and children to live free of violence. The men pledged their commitment to keeping women and girls safe and to promoting gender equality within their homes and communities. Organised by the Men's Hub and Bougainville Women Human Rights Defenders (WHRDs) through IWDA's partnership with the Nazareth Centre for Rehabilitation, the week-long program enabled participants to build connections and learn from WHRDs as well as national and international organisations.
6. Cambodian Women Raise Their Voices at the UN
The following month, Cambodian women from IWDA's partner organisations made their voices heard at the UN, advocating with tenacity and grit for the rights of women in their country. Six representatives from our partners Gender and Development for Cambodia (GADC), United Sisterhood and Banteay Srei were at the 74th Session of the Convention on the Elimination of All Forms of Discrimination Against Women (CEDAW) Committee in Geneva. Speaking on behalf of Cambodian NGOs, the women brought to the fore important issues facing women in their country and made recommendations for the CEDAW committee.
7. Fijian Women Campaign Against Gender-Based Violence
For this year's 16 Days of Activism, IWDA partner DIVA for Equality launched an historic Fiji Women's Freedom Bus campaign. Taking dozens of women and gender-diverse people on a convoy around the main island of Fiji, feminists had conversations with women about their rights in an effort to shed light on gender-based violence. This impactful campaign highlighted Fiji women's rights organisations' long-term investment in communities, and resulted in fantastic coverage across national media.
8. Chilean Feminists Create a Powerful Viral Anthem
Towards the end of the year, Chilean feminists wrote what has become the defiant anthem of 2019: a protest song about rape culture and victim shaming, which rapidly went viral. Un Violador en Tu Camino (A Rapist in Your Path) was first performed in Chile for the International Day for the Elimination of Violence against Women on 25 November, but instantly resonated and was performed in cities all over the world.
9. Women Take the Top Spots in Finland's Government
Last but by no means least, Finland created waves in December by electing the world's youngest Prime Minister, Sanna Marin, 34, at the helm of a coalition government with five women in the top spots – four of whom are under 35. At a time when many countries worldwide are leaning towards 'strongmen' leaders, this is a source of hope that another politics is possible. By working together, feminist leaders can generate long-lasting change in the journey towards gender equality for all.