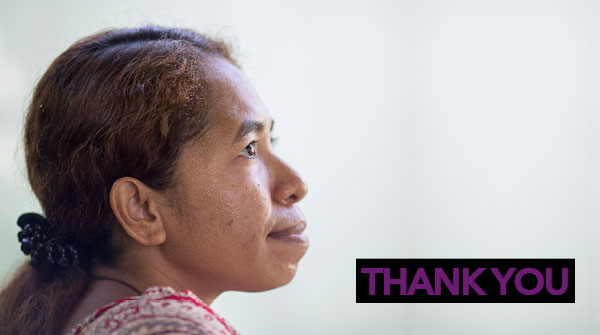 Thank you.
Thank you for your continued commitment to advancing and protecting the rights of diverse women and girls.
Like you, we believe that equality means all of us. Your support means we can continue working to make sure equality becomes a reality for everyone.
Your generous gift will work as a lifeline to women seeking safety and security in Asia and the Pacific. It will enable Legal Aid Officers like Marcelina to continue their crucial work in changing the status quo in their country.