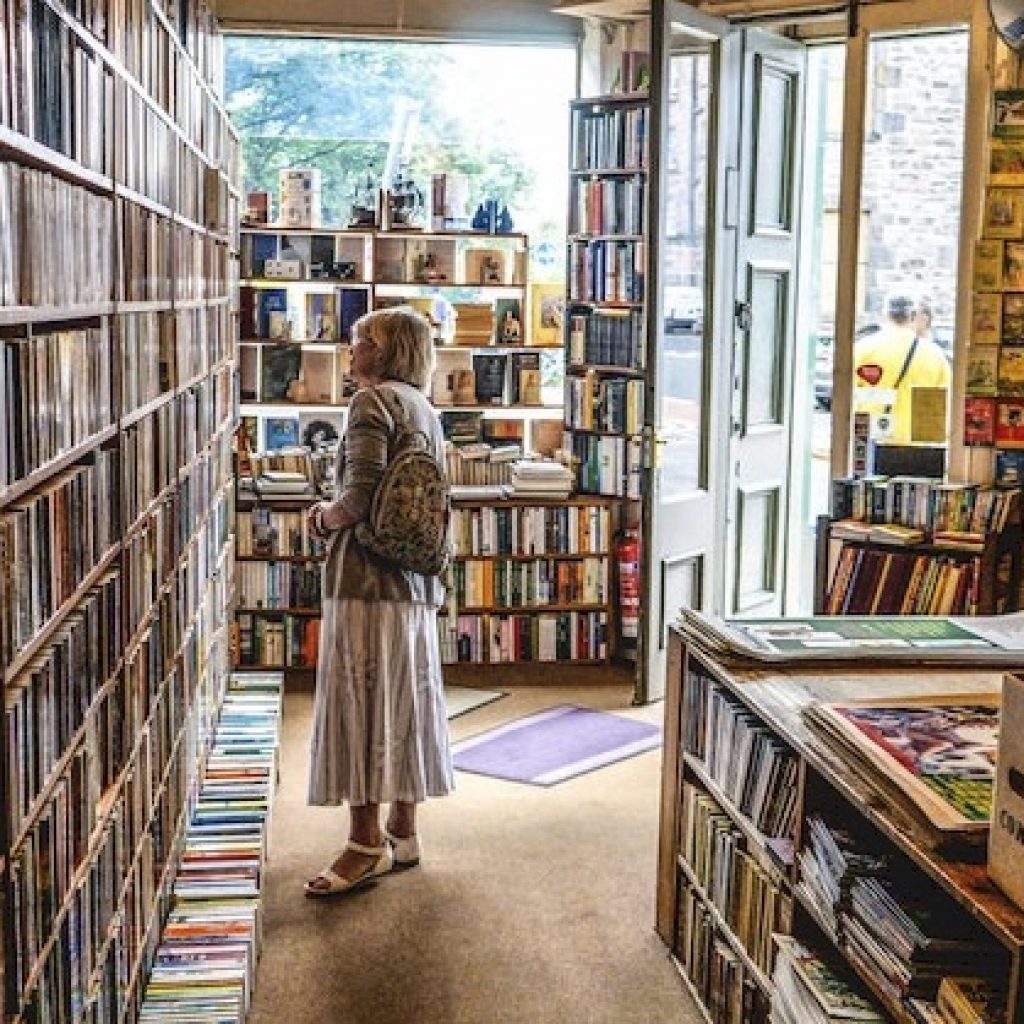 10 New & Old Books for Intersectional Feminist Readers
Intersectional feminism is about acknowledging the many ways in which discrimination and prejudice can overlap.
First off, if you're not sure whether you're an intersectional feminist then ask yourself this: do you believe that all women deserve equal rights – regardless of race, age, socioeconomic status, physical or mental ability, gender or sexual identity, religion, or ethnicity?
Intersectional feminism is about acknowledging the many ways in which discrimination and prejudice can overlap. It calls for us to listen to and amplify feminists in all their diversities, not just those like ourselves, so that EVERY woman gains the equality she deserves.
With this in mind, we've gathered a reading list of contemporary and legendary books by women portraying important narratives from various walks of life. Of course, we couldn't include all the fantastic women writers out there – please get in touch with your own recommendations via Twitter, Facebook or Instagram!
"If anything, I have spent my life trying not to feel Fijian-Indian, desperate to prove that my cultural identity is as 'Australian' as that of my white friends who grew up in the same white suburbs as me"
Fijian-Indian writer Zoya Patel certainly knows her way around Australia's feminist literary scene. As founder of the journal Feminartsy, she has published hundreds of writers, hosted monthly feminist reading nights, and co-hosted Read Like a Feminist. In 2018, she added her own book to this landscape: a memoir of race, religion and feminism published by Hachette Australia, exploring what it means to never feel at home where you live.
"I felt trapped not by my body, but by a society that didn't want me to modify it"
Blending the personal with the political, this nuanced and intimate memoir records the writer's navigation of her gender journey through her twenties (looping in the arts, football, the internet, and more). At times moving, at times entertaining, this is an important insight into the battles that trans women have to face even in the liberal and feminist media.
"'Woman' was the test, but not every woman seemed to qualify. Black women, of course, were virtually invisible within the protracted campaign for woman suffrage"
This iconic study was one of the earliest to address the way in which feminist movements often excluded women of colour, and discusses why many black women felt they had to choose between women's rights and civil rights. Published in 1983, Davis' book is a powerful lens on the women's liberation movement in the United States.
"decades of colonial corsets pulled tight / will never restrain or contain this / Dark Secret"
This pamphlet by Jeanine Leane, a Wiradjuri woman from south-west New South Wales, is an uncompromising depiction of white inscription of black history and experience in Australia. Informed by Leane's work as a research fellow at the Australian Institute of Aboriginal and Torres Strait Islander Studies, as well as by the heart, this volume won the 2010 Scanlon Prize for Indigenous Poetry.
"I had finally come to believe that negative attitudes, not my disability per se, were the real source of many of the problems I encountered out in the world"
Feminist, psychotherapist, painter, filmmaker, writer, and disability activist Harilyn Rousso writes movingly in this memoir about overcoming the prejudice against disability – in her case, cerebral palsy – rather than overcoming the disability. Both addressing the ignorance of others and her own prejudices towards her body, Rousso's account is honest, and empowering.
"Too much lip, her old problem from way back. And the older she got, the harder it seemed to get to swallow her opinions"
This 2018 novel is a dark comedy about a woman trying to make sense of family dysfunction by multi-award-winning Goorie writer Melissa Lucashenko. Shortlisted for the Stella Prize, judges described the book as a "fearless, searing and unvarnished portrait of generational trauma". Not only is Lucashenko a writer of fiction and non-fiction, she's also a founding member of the prisoners' human rights group Sisters Inside.
"This is what most girls are taught – that we should be slender and small. We should not take up space. We should be seen and not heard, and if we are seen, we should be pleasing to men, acceptable to society"
We could have listed any number of books by Roxane Gay here, but Hunger contains some of most deeply personal and powerful writing. Drawing on her childhood, teens, and twenties, including the horrific act of violence that marked a turning point, this memoir delves into what it means to be overweight, and tension between desire and denial.
"I find I am constantly being encouraged to pluck out some one aspect of myself and present this as the meaningful whole, eclipsing or denying the other parts of self"
Written between 1976 and 1984, this classic volume of 15 essays sheds light on the complexities of intersectional identity. Lorde explicitly grounds her writing in her personal experiences of oppression – including sexism, racism, homophobia, classism, and ageism. Covering everything from love to imperialism, police brutality to coalition building, this is an expansive collection from a key feminist and civil rights activist.
"I learnt first-hand how women are discriminated against, which is why I became a feminist after I'd transitioned, an intersectional feminist, because it's not just about gender but race, sexuality, class and other intersections which we mostly unthinkingly live anyway"
Following the lives and struggles of 12 very different characters – mostly women, black and British – this novel tells the stories of their families, friends and lovers across time and place. In October 2019, the Booker Prize judges defied their own rules and controversially split the award between Bernadine Evaristo and Margaret Atwood. All we'll say here is this: Girl, Woman, Other is a spectacular novel and Evaristo a thoroughly deserving prizewinner.
"My life was narrated for me by others. Their voices were forceful, emphatic, absolute. It had never occurred to me that my voice might be as strong as theirs"
This is the story of Westover's struggle to reconcile her desire for education and autonomy with her survivalist family's rigid ideology and isolated life. As her father grew increasingly radical and her brother more violent, she realised – aged 16 – that she had to leave home. It was then that she discovered the transformative power of education. The fact that the book debuted at #1 on The New York Times bestseller list speaks for itself…
The word 'intersectionality' itself was first used by scholar and civil rights advocate Kimberlé Crenshaw in 1989. While still a student studying to become a lawyer, Crenshaw saw that gender and race were looked at as completely separate issues – for instance, women of colour are doubly discriminated against particularly in law. So, it's very exciting that a brand-new book by Crenshaw will be out in May 2020: gathering, for the first time, her key essays and articles that have defined the concept of intersectionality. Watch this space!
---
Want to learn more? Read our articles about what intersectionality means and ways to be an intersectional ally. You can find out more about our work to advance gender equality in Asia and the Pacific, as well as within Australia and more globally here.