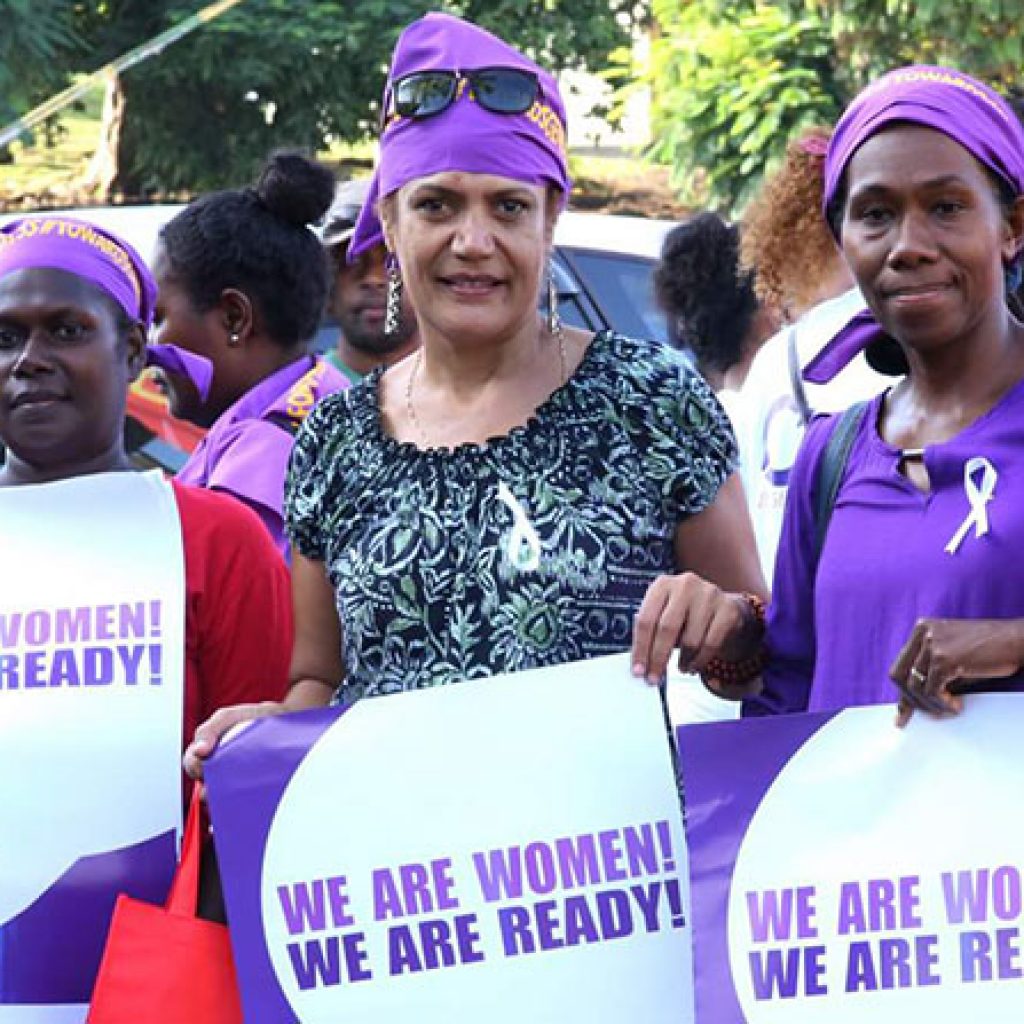 2018: The year of raising Our Voice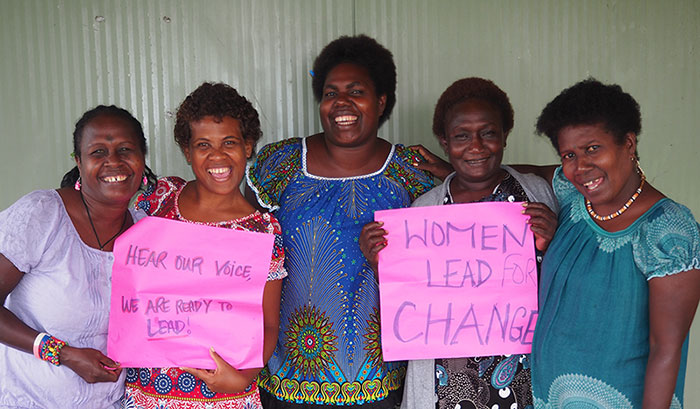 In 2018, women's rights campaigners joined forces across Asia and Pacific to demand women's meaningful participation in decision-making at the local level. They banded together under Our Voice, a joint advocacy campaign led by partners of IWDA's Women's Action for Voice and Empowerment (WAVE) program.
As the year draws to a close, it is an important moment to celebrate the campaign highlights over the past 12 months.
International Women's Day
The Our Voice campaign was proudly launched on International Women's Day 2018, when 22 partner organisations took part in Our Voice actions with the message 'We are Women! We are Ready!'
Our Voice materials were displayed at International Women's Day events across Asia and Pacific, including workshops and marches. Partners also took part in an Our Voice 'this is how I lead' photo action and the Our Voice video was launched. An Open Letter from Our Voice partners calling for support for women's rights organisations in our region was also sent to the Australian Foreign Minister.
Boosting women's political participation
This year, IWDA partners in Papua New Guinea came together under the Our Voice campaign to develop a joint submission in response to a review of PNG electoral laws. The review has been an important moment to take forward advocacy in relation to the introduction of temporary special measures (TSMs) to increase women's representation in Parliament. Partners are now working to create support for TSMs within their local communities and most recently, Our Voice released a joint statement to the APEC Summit that called for action on TSMs.
In Solomon Islands, the Convenors of the Solomon Islands Women's Forum welcomed the election of the second woman into Solomon Islands National Parliament in May. You can listen to their reactions and messages for action in the Our Voice video.
Campaigning for change
21 September was the International Day of Peace. Our Voice messages on social media and in the community raised awareness of the important role women play leading for peace at the local level.
In October, Our Voice partners in Timor Leste and Solomon Islands raised their voices on International Rural Women's Day to demand recognition of the important role of rural women. In Timor Leste, Our Voice partners developed a joint slogan – Feto municipal pronto lidera (Women are ready to lead in the municipal) while in Solomon Islands, WARA called for accountability and transparency on the Rural Constituency Development Fund.
From 22-26 October 2018, the Bougainville Women's Federation (BWF) hosted a Young Women's Leadership Forum in Central Bougainville with the theme – Break the Silence! Hear Our Voice! Our Voice partners from across the region sent messages of solidarity to the young women leaders at the forum which featured in a solidarity corner.
The 16 days of activism from 25 November to 10 December was an important moment for the campaign. Organisations came together to develop joint advocacy messages in local languages and these messages, displayed on t-shirts and posters, supported the advocacy work of IWDA partners across the region. Our Voice also launched a thematic brief on violence against women as a barrier to women's leadership as well as the Our Voice web page – be check out all the Our Voice resources.
As part of Our Voice 16 days actions, partners signed on to support an open letter to the UN General Assembly on the issue of violence against women in politics. Locally, partners called on people to pledge to raise their voice to end violence against women and girls. Check out the highlights from the Our Voice 16 Days campaign.
Reflecting on the year is a powerful reminder of the tireless work women's rights organisations throughout the region are doing each and every day to support women's rights.
We know that Our Voice is stronger when we work together for change. Join us in 2019 and be sure to follow the women of WAVE on Facebook.
Gender and Development Cambodia held a Youth Camp during their White Ribbon Campaign during the 16 Days of Activism. The camp was used to reflect on youth perceptions on violence against women to better inform advocacy and educational practice. Photo of transport to camp that advocated for change along the road.