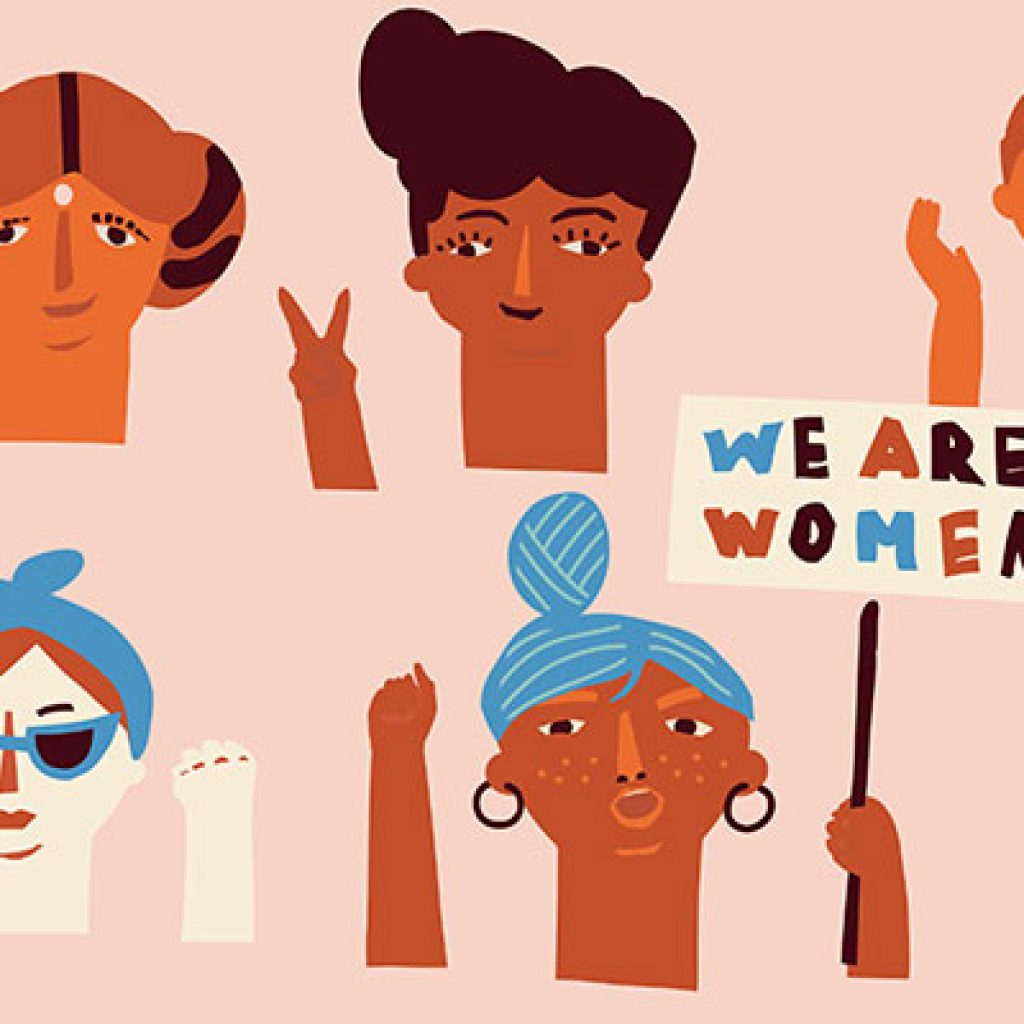 Top 9 Moments for Women's Rights in 2018
As 2018 draws to a close, we look back on some of the big achievements made by and for women around the world – and remember the work still left to be done.
---
Iceland made the gender pay gap illegal
Iceland isn't the only country in the world to publicly espouse the idea of "equal pay for equal work", but it's the first to demand all businesses or organisations – public or private – with more than 25 employees have their wages certified by an independent auditor. The change will be implemented over the next four years, and businesses that fail to comply by the deadline will face daily fines – but supporters of the change think public shame will work even better than monetary punishment at getting bosses to do the right thing.
BUT
We don't all live in Scandinavia, and progress on the global gender gap is moving much more slowly everywhere else. The World Economic Forum Gender Gap Report 2017 calculated the economic gender gap at 58% globally, and current trends won't deliver parity for another 217 years.
Women Human Rights Defenders gathered in Bougainville, Papua New Guinea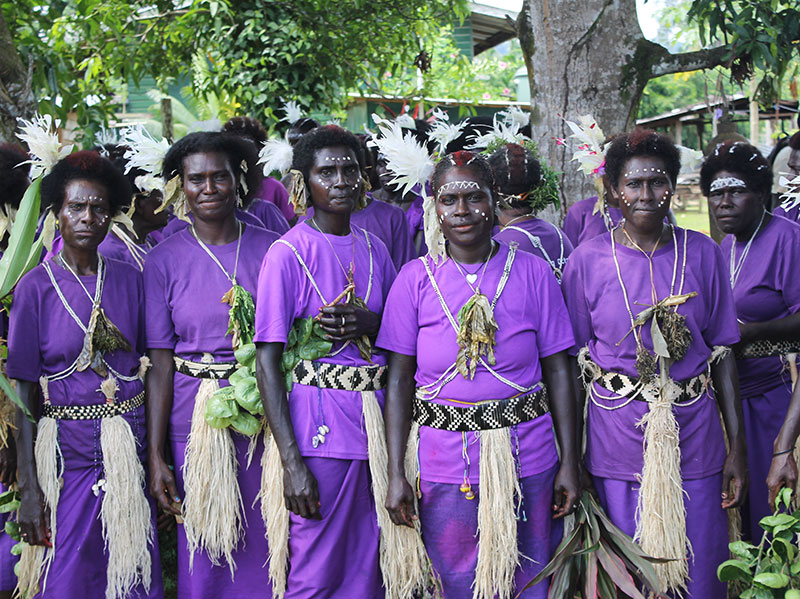 In a country where more than two-thirds of women have experienced violence, and up to 80% of men in some areas admit to carrying out sexual violence against a partner, almost 200 Women Human Rights Defenders (WHRD) gathered to demand gender equality.
The women leaders are part of a network supported by IWDA's partner Nazareth Centre for Rehabilitation (NCfR), and work tirelessly to defend women's rights as educators, advocates, counsellors and activists in their communities.
In Bougainville, the women discussed family and sexual violence, community safety and security, poverty reduction, leadership, sexual reproductive health and rights, access to education and services and the need for action on climate change, among other issues.
BUT
The Asia Pacific region still has some of the highest rates of violence against women and girls in the world, according to a United Nations snapshot. IWDA is proud to stand alongside our partners who are working to ensure every woman's right to safety and security is protected.
Saudi women gained the right to drive
The past year has seen significant improvements for the rights of women in Saudi Arabia. In June, the 28-year-long legal ban on women driving (which was based on the historical exclusion of women that already existed) was lifted. Ten women who had earned their licences overseas were the first to get their hands on the Saudi version and legally take to the Kingdom's roads. As part of a much-touted modernisation drive Crown Prince Mohammad Bin Salman also oversaw changes to child custody laws so women could retain custody of their children after divorces. Morality laws that restricted women's access to travel, education, work and health care have also been liberalised.
BUT
A major crackdown on women's rights groups was reported just before changes to the driving law came into effect. Several activists who had been lobbying for the change were arrested and publicly decried as traitors, and according to Amnesty International, have suffered torture and sexual harassment while in prison.
Women spoke up – and the world listened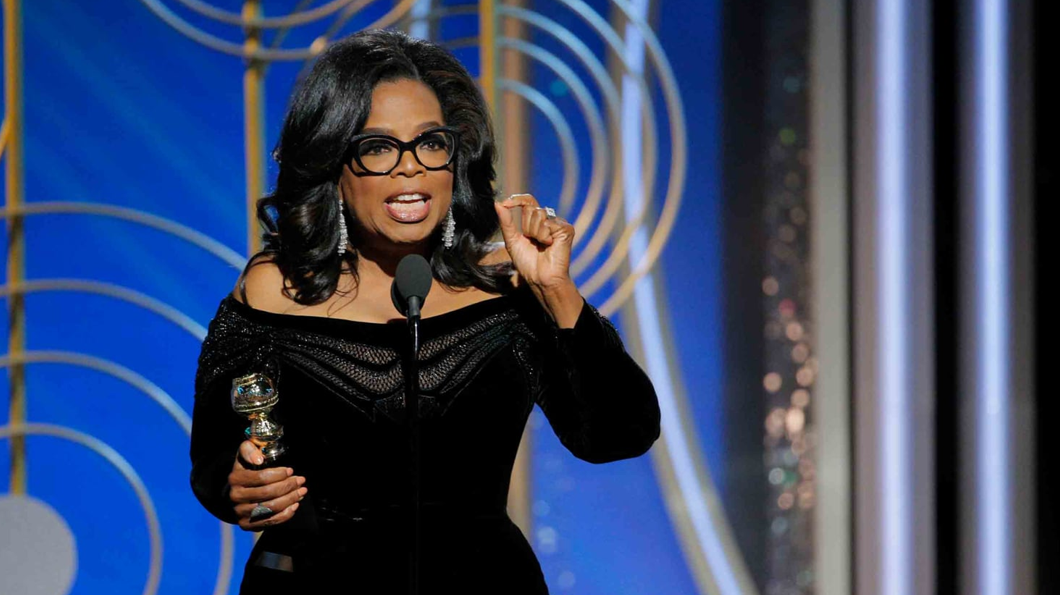 From Oprah Winfrey sparking "Oprah for President" buzz with a searing speech about the power of speaking out to Australian comedian Hannah Gadsby's devastating live show-turned-Netflix special Nanette or follow-up speech about so-called "good men", women have made it clear they are not prepared to stay quiet about violence and injustice any longer, no matter how uncomfortable it may make their audiences.
Actresses such as Golden Globe winner Jessica Chastain and former Grey's Anatomy star Ellen Pompeo also used their star power to tackle racial inequality. Chastain went as far as tying co-star Octavia Spencer's pay to her own, increasing it five-fold.
BUT
Away from Hollywood and the amplified volume of fame, women are still struggling to be heard or believed. Studies have repeatedly shown that people believe false rape accusations are far more common than they really are and that women lie about violence and sexual assault, when in fact they are often under-reported.
Women comprised a quarter of candidates in Fiji election
National elections were held in Fiji in November and of the 248 candidates, 56 – or 24% – were women. At the previous poll, held in 2014, only 14% of candidates were. Between the 10 women who won their seats in the 50-seat body, and Dr Jiko Luveni's re-election as speaker, there are now eight Indigenous women in Fiji's parliament.
BUT
Even though women now make up 20% of Fiji's parliament, they still fall short of the UN benchmark of 30% representation by women. As of 2017, only two countries have 50% or more women in parliament. Another 46 countries have crossed the 30% threshold, but the percentage of ministries held by women globally is still only 18%.
Regional voices were heard at the world's biggest women's rights meeting
Women leaders from Papua New Guinea, Fiji, and other parts of the Pacific landed at the 62nd session of the Commission on the Status of Women in New York to highlight the challenges faced by women in their often rural communities. With 193 UN member states attending the CSW, it was an opportunity to direct a global audience to Pacific concerns. West Papua women's rights activist Elvira Rumkabu said "a lot of activists already talk inside and outside West Papua about the human rights issues, but don't really address women's rights. […] I feel like it's (CSW) a good atmosphere to really share my stories."
BUT
More action is required to strengthen women's movements, because we know that change happens when women raise their voices and act together. Women represent only 24% of parliamentarians worldwide. But in the Pacific region the situation is even more acute, with women comprising only 7.5%, the lowest in the world. That's why we're addressing barriers to women's leadership.
A record number of women will serve in the new US Congress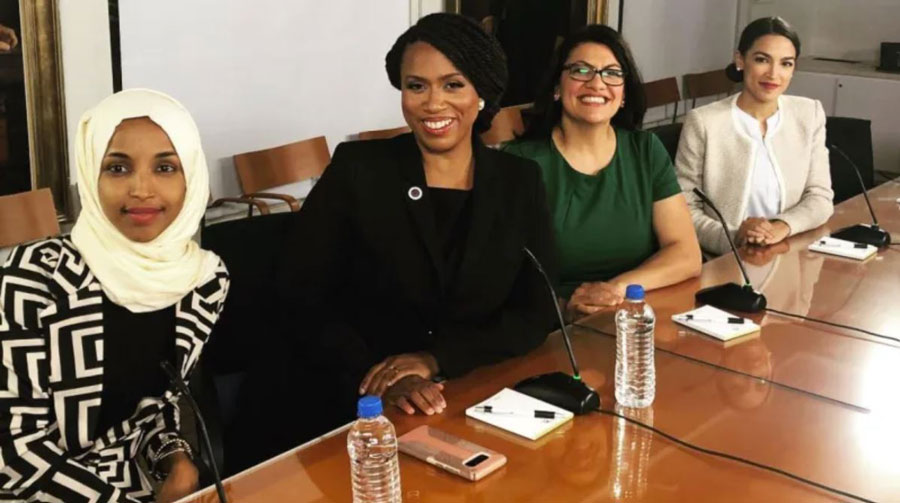 The midterm elections for the United States Congress made headlines for the Democrat-blue wave, but it also delivered a record for women leaders. Women will make up nearly a quarter of the new Congress' voting membership – the highest percentage in US history. Of the 112 women elected, there are some other firsts: two are Native American, two are Muslim, and two will be the youngest to serve as lawmakers. When women hold elected office they are more likely than their male colleagues to table bills affecting women, and also tend to secure higher funding for their districts. (And those are only two of the reasons why IWDA works to support women leaders!)
BUT
While women have the vote in every country except Vatican City – its only election is for the papacy, only cardinals can vote, and only men can be cardinals – it's not always possible to exercise that right. In Pakistan women often need permission of a male relative to vote, and it can be denied for a number of cultural or religious reasons. Voter turnout amongst women was between three and 10% across 800 polling stations at the 2013 elections.
Violence targeting women during Ugandan elections in 2016 discouraged women voters, while the long distances to polling places in Kenya – and cultural expectations about pregnant women staying home – also deterred women.
Progress for women candidates in Solomon Islands
In May 2018, Lanelle Tanangada was elected to Solomon Islands National Parliament, and for the first time there were two women MPs in office in the 50-member parliament at once. Tananganda was sworn in as the Minster for Women, Youths, Children and Family affairs in October, when her former colleague, and fellow woman MP Freda Tuki Soriacomua left parliament.
BUT
Women in Solomon Islands, especially in rural communities, are often unable to access education, healthcare or financial services for a range of reasons. As they get older, their futures can become even more uncertain as there's no formal financial safety net. IWDA's local partner, West 'Are'Are Rokotanikeni Association (WARA), this year launched WARA Cares, a community fund built by women to support themselves. There's still a long way to go, however, to address the systemic inequality that leaves women vulnerable to poverty and social exclusion.
Time's Up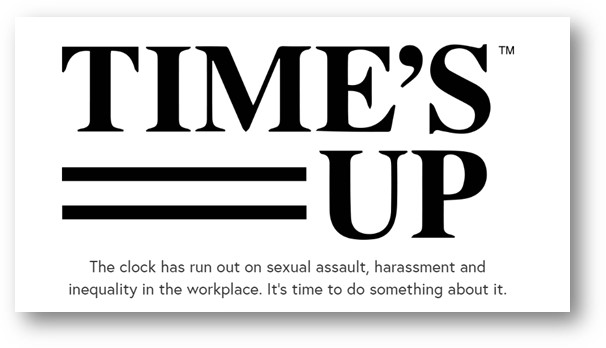 After the Harvey Weinstein scandal rocked Hollywood and sparked a tidal wave of sexual harassment allegations and the ubiquitous #MeToo movement, the spotlight turned to women less able to speak out against the abuse they suffered. The Time's Up legal defence fund has raised about $28m ($US20m) and has 200 volunteer lawyers to support lower-income women seeking justice for sexual harassment, abuse or assault. Time's Up is also working towards gender parity in studio and talent agencies.
BUT
Time's Up is helping to provide more women in the US with access to support in the wake of sexual assault or harassment, but migrant women – especially those without documentation – are still disproportionately vulnerable to exploitation or assault. And the situation is even worse in other parts of the world. More than 2.4 million migrant domestic workers are employed in the Middle East's Gulf region, where the system leaves them at the mercy of employers and vulnerable to harsh working conditions, mistreatment, exploitation, low pay and little recourse against employer brutality.
---
In what was a turbulent year for gender equality, we're thankful for the countless women's rights campaigners who continue to stand up and speak out. We look forward to seeing what we can achieve together in 2019! Onward.