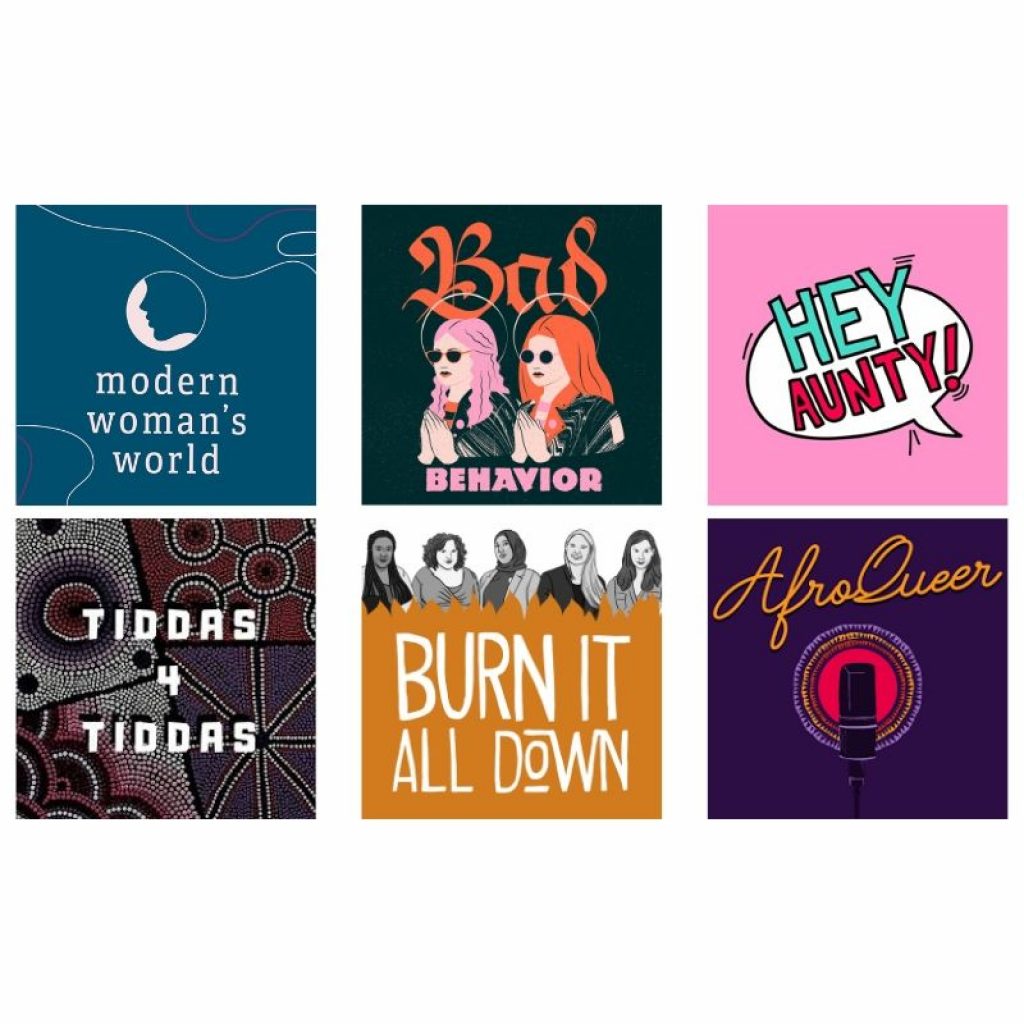 Top 10 Feminist Podcasts to Stay Social in Shutdown
Here, IWDA's Nikila Cranage lists 10 of her favourite feminist podcasts to help you stay connected even while socially distancing…
As the world rapidly changes around us with the impact of COVID-19, we can find small comfort in the fact that amazing podcasts are still being made! Here, IWDA's Operations Officer Nikila Cranage lists 10 of her favourite feminist podcasts of the moment to help you stay connected even while socially distancing…
From one of our very own, IWDA's Fundraising Manager Kristine Pillai co-hosts the podcast Modern Women's World. Listening to this is like hanging out with a group of good friends. With soul-nourishing conversation and witty banter, the four friends invite you along as they navigate "the bumps and beauty" that come with being a modern woman.
Hosted by comedian Cal Wilson and journalist Santilla Chingaipe, Money Power Freedom is a must listen for anyone who wants to learn more about the intersections of gender and money. Through interviews with experts and real-life stories, this podcast takes a startling look at the many financial hurdles women face.
Despite the fact that 40% of all sports participants are female, women's sports receive only 4% of all sports media coverage. Burn it All Down was created to counter the lack of coverage about women in sport. Providing one-of-a-kind, feminist commentary on sports and culture, join the hosts as they celebrate the achievements of women and non-binary people in sport.
This podcast is truly a dose of joy in my life. AfroQueer celebrates queer love while also illuminating what it means to be a queer person living in Africa and the diaspora. In the first season, the team travels to South Africa to investigate the 2004 murder of lesbian activist FannyAnn Eddy and speak to guests about coming out, persecution and shifting the landscape of being queer in Africa.
Dedicated to long-distance besties, Call Your Girlfriend is an ode to the long phone conversations that keep these friendships alive. Hosted by Aminatou Sow and Ann Friedman, these two fiercely opinionated friends catch up with a chat about pop culture and everything in-between.
The Hey Aunty! Podcast creates a space to reflect, learn and share stories of black and indigenous culture. Honouring the proud tradition of the 'Aunty', this podcast connects listeners across cultures and generations, giving them pause to reflect on the power of being a proud black woman.
Hosted by Madeline Cherrington, If You Don't Mind consists of candid interviews exploring mental health and its many impacts. Madeline is calm and considered, bringing a touch of kindness to a subject that could really use it.
Hosted by Erin Welsh and Erin Allmaan Updyke, two grad students studying disease ecology, This Podcast Will Kill You is your weekly insight into the weird and wonderful world of medicine and disease. The two Erins discuss everything from epidemics to STDs, making even the most complex science accessible to any listener.
Tiddas 4 Tiddas celebrates the stories of indigenous women throughout Australia with the aim of inspiring indigenous excellence. Hosted by Tiddas founder Marlee Silva, this podcast features interviews with incredible indigenous women doing incredible things.
As is tradition with these blog posts (my podcast co-host and former IWDA intern penned the previous list), I will end with a small dose of shameless self-promotion. My podcast "Bad" Behavior recently relaunched featuring interviews with some exceptional women and non-binary guests. Our first episode explores sex literacy and how consent and queer sex should be more central when we have these conversations.
Need more tips for how to keep busy in self-isolation? Take a look at our 10 new & old books for intersectional feminist readers, or try our must-read list of women writers from Asia and the Pacific!