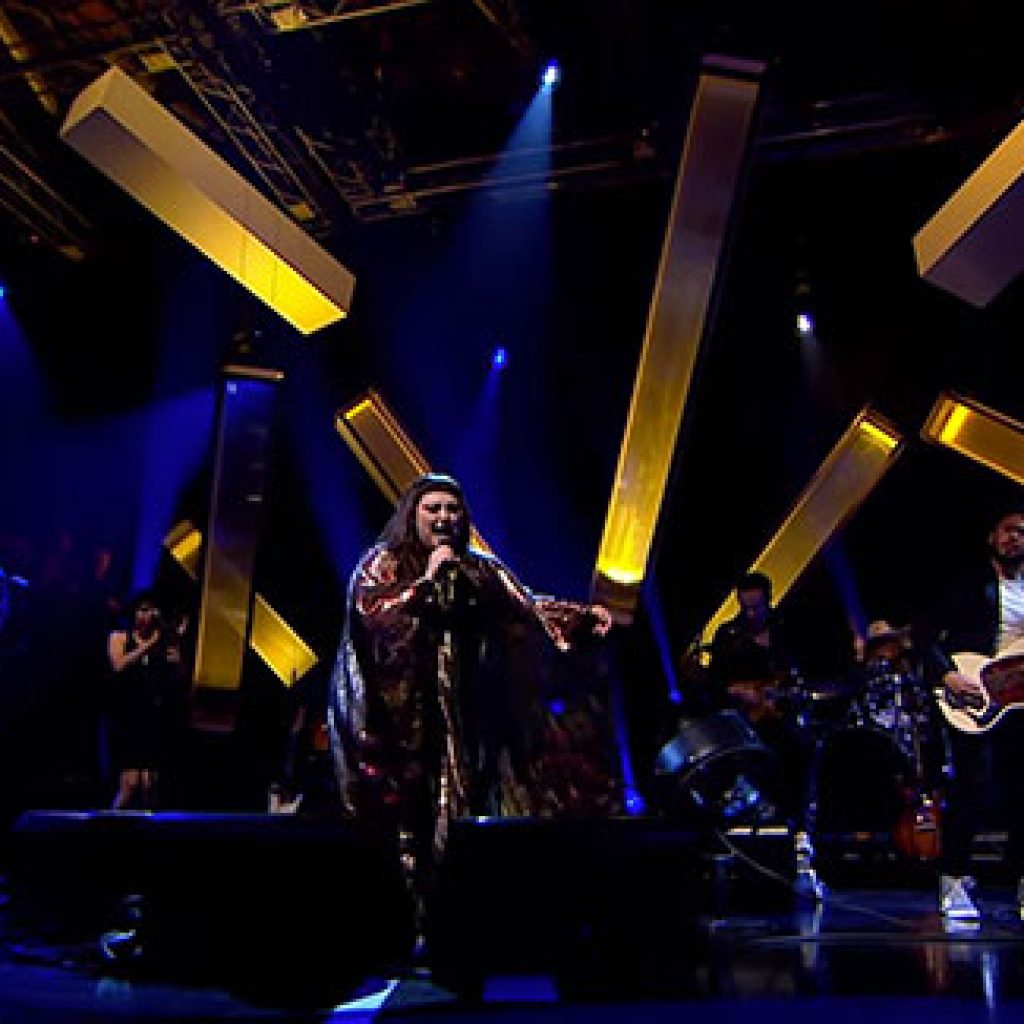 IWDA communications intern, Rosalind Anketell, believes every feminist needs an anthem. Here she shares some powerful tunes to leave you feeling motivated and inspired.
There are some incredible feminist songwriters out there sharing empowering messages of anger, love and hope. Music has incredible power. It can unite us, relax us or get our blood pumping!
The video below is from IWDA partner Nazareth Centre for Rehabilitation (NCfR), who work to respond to gender-based violence in Bougainville. This beautiful song was composed by Agnes Titus (NCfR Program Coordinator) and Bernadette Hannets (NCfR Training Coordinator), and is their anthem for Women Human Rights Defenders:
"Let's advocate and defend human rights,
Let's all promote right relationships,
Let's stay connected to one another,
Let us speak out for the voiceless ones,
Let us prepare for our Motherland."
After watching the video, and being inspired by its beautiful message, I reached out to the IWDA staff and volunteers to find out what their feminist anthems are. I ended up with an eclectic playlist from classics to new releases, hip hop to folk. Not only did I discover some new feminist power songs, I was able to collect some beautiful stories about why these particular songs impacted our staff. So, here are eight songs to help you channel your feminist power.
"I am strong / I am invincible / I am woman."
This song is the ultimate anthem. I and many other young women have grown up with this song. It is a reminder of the women's liberation movement and each woman's own personal power. Originally recorded in 1971, Helen Reddy released it as a single in May 1972 and it became a number one hit. Listening to I Am Woman, I can't help but feel a warm sense of pride over how far we've come and how many inspirational women still fight to change the world!
 Recommended by: Andreana Reale, Major Gifts Manager.
Andreana (who sung this at her karaoke-themed 18th birthday) says: "I love the song because it speaks of how women so often transforms pain into power. We are able to take an experience of oppression, and use it to propel us towards deep personal empowerment, and ultimately social transformation."
"Standing in the way of control / You live your life / Survive the only way that you know"
This song, released in January 2006 from indie rock group Gossip, is a great song to listen to when you need to pick yourself back up after a disappointment. I dare you to listen to this song and try not to nod along with the driving rhythm!
 Recommended by: Donna McSkimming, Director of Programs.
Donna says: "This one is a feminist anthem for me because it is sung by Beth Ditto – who combines her art with her activism as a strong LGBQTI and body-positive, non-binary performer. The lyrics speak about the cost and joy of feminist resistance – we get tired and sad, and with each other persist.  The song was written in response to the USA Federal Marriage Amendment, which would have outlawed gay marriage in the US. Gossip's 'Standing in the Way of Control' became a rallying cry of liberation, empowerment and unity. 'Standing in the way of control / You live your life / Survive the only way that you know' A reminder to face the hard stuff and keep on doing what we need to."
"I am not the colour of my eyes / I am not the skin on the outside / I am not my age, I am not my race, my soul inside is all light"
I am Light is a beautiful song (which I played about seventeen times on repeat writing this). India Arie is an exquisite American singer with four Grammys and 21 nominations to her name. I am Light reminds us that we are more than the labels that define us. This soulful song, accompanied with a simple guitar melody, is definitely worth a listen if you're looking to wind down and practice some self-care.
Recommended by: Christina Taylor, Communications Coordinator.
Christina says: "I think I Am Light by India.Arie is a beautiful feminist song in the way the lyrics document a process of removing external prejudice, internal trauma and enabling another part of oneself, our 'light' to shine, however briefly!"
"Big bold women, round of applause / Get-my-goals women, round of applause / Know-my-roots women, round of applause"
Sampa is a Zambian poet, singer-songwriter and rapper based in Melbourne. She is an advocate of black and indigenous artist's visibility in Australia. This is a fantastic song, which will have you nodding to yourself as you spell out FEMALE at odd moments in your day. As an added bonus, if you have small children, it's a great way to teach spelling and female empowerment at the same time!
Recommended by: Bernice Thompson, Financial Systems Accountant.
Bernice says: "It just makes me wanna scream out loud that I am female. It's strong, unapologetic and it's written and sung by a woman of colour. I saw Sampa perform it live at the Corner Hotel a few years back and it made the room bounce, unified."
"Why, oh why, must it be this way / Before you can read me you gotta learn how to see me / I said, free your mind and the rest will follow / Be colour blind, don't be so shallow"
I had never heard this song before writing this article, and I have been missing out! Released in 1992, Free Your Mind is the ultimate anti-prejudice anthem. Whenever you're feeling down about the rampant xenophobia in the world, turn up the volume on this tune and shout the chorus angrily to your cat (I did).
Recommended by: Gemma Hardie, Strategic Engagement Director.
Gemma says: "I love it because I grew up listening to 90s pop bands and especially loved Salt'n'Pepper, TLC etc. This song was about lots of different types of prejudice, which you didn't hear too much about when you're 10 years old. So not only are they challenging the role women should play in society but also they also talk about class too."
"Shooting at the walls of heartache bang, bang / I am the warrior / Well, I am the warrior / And heart to heart you'll win"
If you're loving the resurgence of 80s music at the moment, this song is for you. Released in 1984, The Warrior is a brilliant song if you're in need of some self-affirmation. Also, if you have ever wanted to know what an apocalypse in a warehouse during the 80s would look like, check out the video. It's very Cats the Musical meets Lady Gaga (or is that just me?)
Recommended by: Shelley Bourke, Senior People and Culture Advisor.
Shelley says: "I love it because the song's protagonist is a strong woman who is taking charge of her life and using a term to describe herself that would usually be used to describe a man. And it's fun to dance to and sing along to!"
"One tribe, one time, one planet, one race / It's all one blood, don't care about your face"
This song with a fabulous message is from the album E.N.D (or Energy Never Dies), which was nominated for six Grammy awards in 2010. One Tribe is a lesser known track from the album, but well worth a listen. This song will get you dancing, whilst sending a message or peace and intersectionality.
Recommended by: Caroline Lambert
Caroline says: "One Tribe is probably a less traditional feminist anthem than others, but a) it's politicised music, which is one of my favourite movement-building mechanisms; b) it speaks to issues of peace, and justice, and environment, and racism, and intersectionality, and love and finding unity in our common humanity; and c) I have so many memories of the glorious times I have had bouncing round a dancefloor with 150 other people, united by the rhythm and words of "one love, one blood, one people, one heart, one beat."
This is my feminist anthem, and the video never fails to make me cry. People have a remarkable capacity for compassion which is so easy to forget with a tsunami of negative news stories we receive every day. This song is a reminder that we can all make a difference, big or small. It fills me with hope that we can unite to leave this world a better place for everyone regardless of race, gender, sexuality or religion. There is so much we can do!
Check out the full playlist of IWDA Staff recommendations on Spotify here. Play it loud, have a dance and think about all the incredible, strong women in the world!
Happy listening.