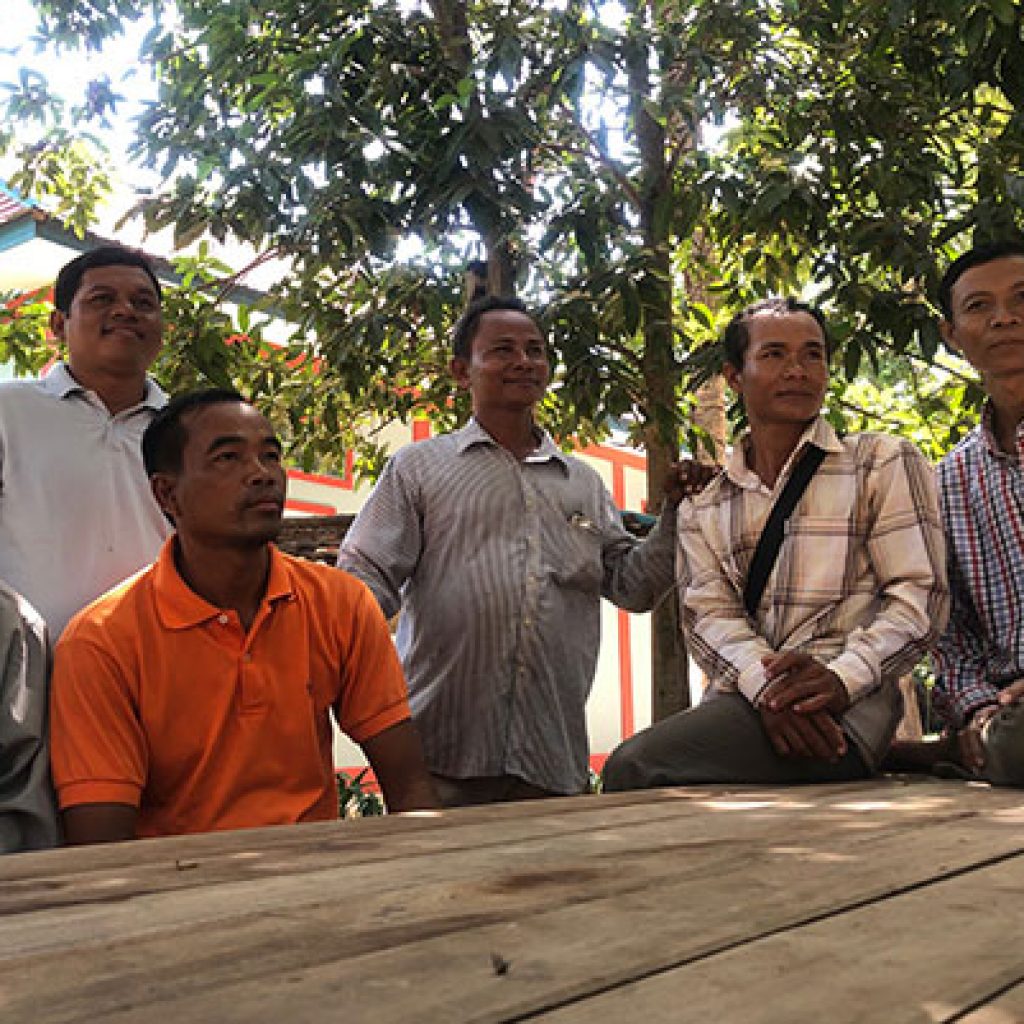 Meet the men campaigning for gender equality in rural Cambodia
The Good Men's Network comprises over 100 male role models who promote gender equality, end gender-based violence and increase public recognition of care work as 'real' work
Under the shade of a tree in rural Cambodia, a group of men are deep in conversation. They say today's topic once seemed foreign to them, but now they talk with ease.
"We have to demonstrate to our neighbours that household chores are for both men and women," one man says.
"We have to share the task and be role models for the other men," another man adds.
"When women and men are equal, our village is better," another affirms.
The men are proud members of the Good Men's Network, a collection of 13 village-level groups established by IWDA partner Banteay Srei and local authorities in 2017. The network comprises over 100 male role models who work to promote gender equality, end gender-based violence and increase public recognition of care work as 'real' work.
"When women and men are equal, our village is better"
One of the men in the group, Sarmet Mean, says he learnt about inequality at a training session hosted by Banteay Srei staff.
"I attended the session and we were shown a video," Sarmet says. "It was a story that showed a man coming home from work and getting angry at his wife. He never stopped to take care of the children and the wife did everything. She took care of the children, cooked the food. She had to get the rice and serve her husband too," he says.
"When I came home I reflected and I thought yes, we exploit women, it's true."
With training and ongoing support from Banteay Srei, these men have become advocates for change. They attend community meetings, speak to their neighbours and spread the message about women's rights, gender equality and harmful gender norms.
Importantly, the men make space for women to lead. One member of the network, Cheam Srei, says seeing his wife attend Banteay Srei's leadership sessions made him proud. "For me, I support my wife 100% to do this job, because the work is related to gaining education and knowledge," he says.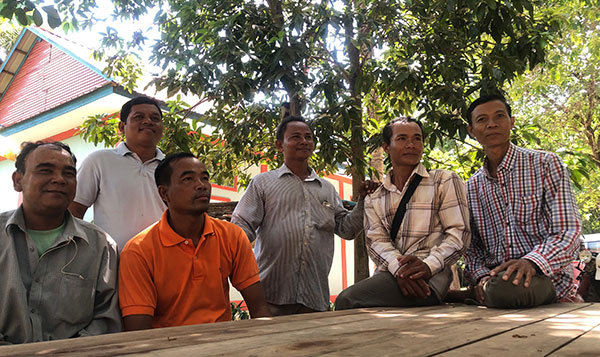 Campaigning for an end to gender-based violence
The Good Men's Network aims to challenge the attitudes and behaviours that promote gender-based violence.
After receiving training from Banteay Srei, members speak up in their communities and challenge traditional views of gender. In some cases, they intervene when they are aware of men perpetrating violence.
For some of the men, this training has motivated them to look at their own behaviour.
"Before, I drank alcohol a lot," a network member says. "We had family conflicts and arguments. I made my own decisions and thought other people always did the wrong thing. When I started being involved with Banteay Srei, and I attended the sessions, I realised I had made mistakes and there was no equity in my family. I stopped consuming alcohol. I started listening more and tried to find the root causes of the problem. And it helps – I don't have the same issues anymore," he says.
Another member Ty Tuy, says while violence against women persists, there are fewer cases in his village.
"There was so much violence happening and the local authorities couldn't cover all the issues, so intervention was limited. But now we have Banteay Srei's support in the village to create volunteer groups who report and prevent violence. It helps to make the violence decrease. More people know about the law, and about the rights of women. There is less drinking and the men help with the work at home. We are spreading the word," he says.
Empowering the next generation
The men say they are keen to pass on their knowledge to their children, ensuring that boys and girls can create equal communities together.
"I train my children to wash the dishes, wash their clothes and help each other – both the boys and girls," network member Sokporn Lon says. "I know my children learn from their family and then they go and play and pass it on to their friends," he says.
For Sokporn, the most powerful lesson he is passing on is one of respect.
"We need to do something that is good – that's what makes a good man. So for me, it's about loving our families and others, and loving ourselves."
---
Banteay Srei is a partner in IWDA's Women's Action for Voice and Empowerment (WAVE). WAVE is a ground-breaking women's leadership program increasing the representation of women in diverse leadership positions in Asia and the Pacific. WAVE is funded by the Government of the Netherlands.