Cambodia's Young Women Prove They Can Lead
April 14, 2020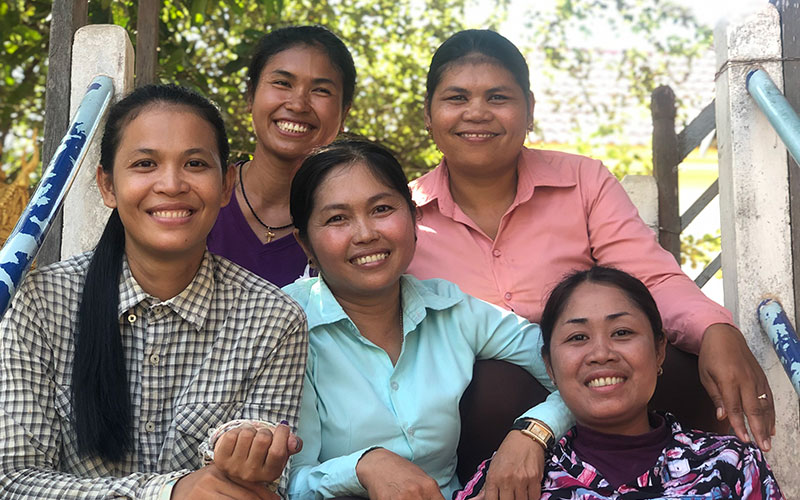 When Srortun Chhoy talks, the young women around her beam with pride. Srortun was recently elected District Councillor of her community, and at 29 years of age, she is the youngest District Councillor in Cambodia's Siem Reap province.
"For me it is so important that I show other women that we can lead," Srortun says. "I thought to myself, why shouldn't it be me?"
Srortun volunteers as a community facilitator with IWDA partner Banteay Srei. Over the years, she has received training from Banteay Srei on effective leadership skills including public speaking and ensuring community members know their rights.
She says the training from Banteay Srei opened her eyes and showed her the difference she can make in her community. Now, she's publicly challenging the attitudes and behaviours that deny women their rights.
"I noticed that men did not value women at all," Srortun says. "If women want to step up and go out and do some work to earn some income, the men are not happy about it. But at the same time, when women stay home, the men complain and say the women are not helping to earn the money. So seeing this, I noticed a lot of bias in people's thinking and I decided to work to change their mindsets."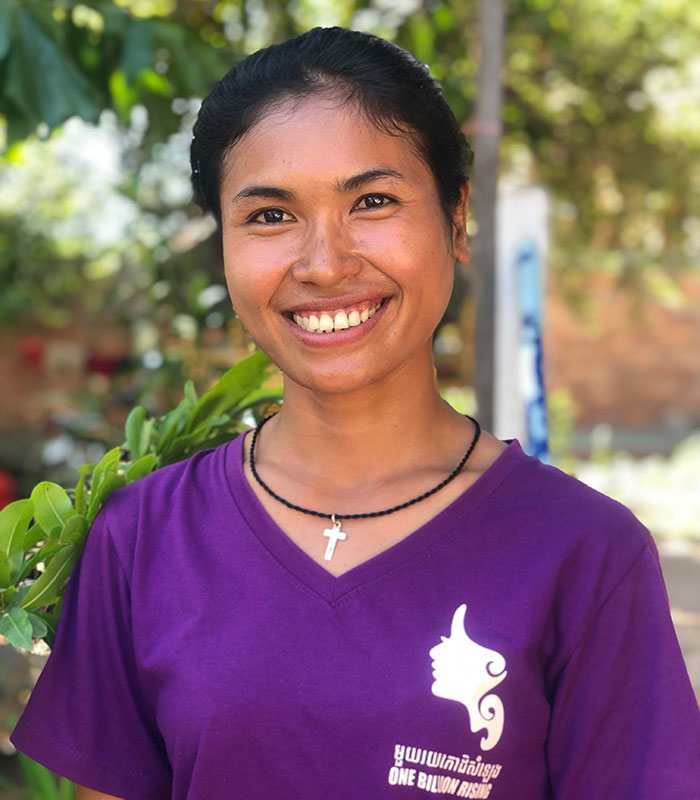 Srortun says changing mindsets starts with open conversations. In her role as District Councillor, she plans to speak to community members about how gender equality benefits everyone. She is also prepared to face opposition from people who would rather see a man serve in her position.
"For me it is so important that I show other women that we can lead. I thought to myself, why shouldn't it be me?"
In Cambodia, a traditional 19th-century code of conduct for women, called the Chbab Srey, still functions as customary law. The code specifies the duties and expectations of women and girls. According to the Chbab Srey, women must serve and respect their husbands at all times and above all else. It includes the lines 'happiness in the family comes from a woman' and 'a woman's poor character results in others looking down upon her husband'. While it is not legally enforceable, many communities take the code seriously and it remains a guiding document for gender identity in Cambodia.
According to Srortun and her fellow women leaders, changing mindsets is slow but possible.
"We can see by the number of women who are asking questions and wanting to know more, that change is happening," she says. "The most important thing is that women can participate, and men are more aware and supportive. I know that one day there will be more women leading."
---
Banteay Srei's work with young women leaders is part of IWDA's Women's Action for Voice and Empowerment (WAVE) program. WAVE aims to increase the representation of women in diverse leadership positions, and is funded by the Government of the Netherlands.