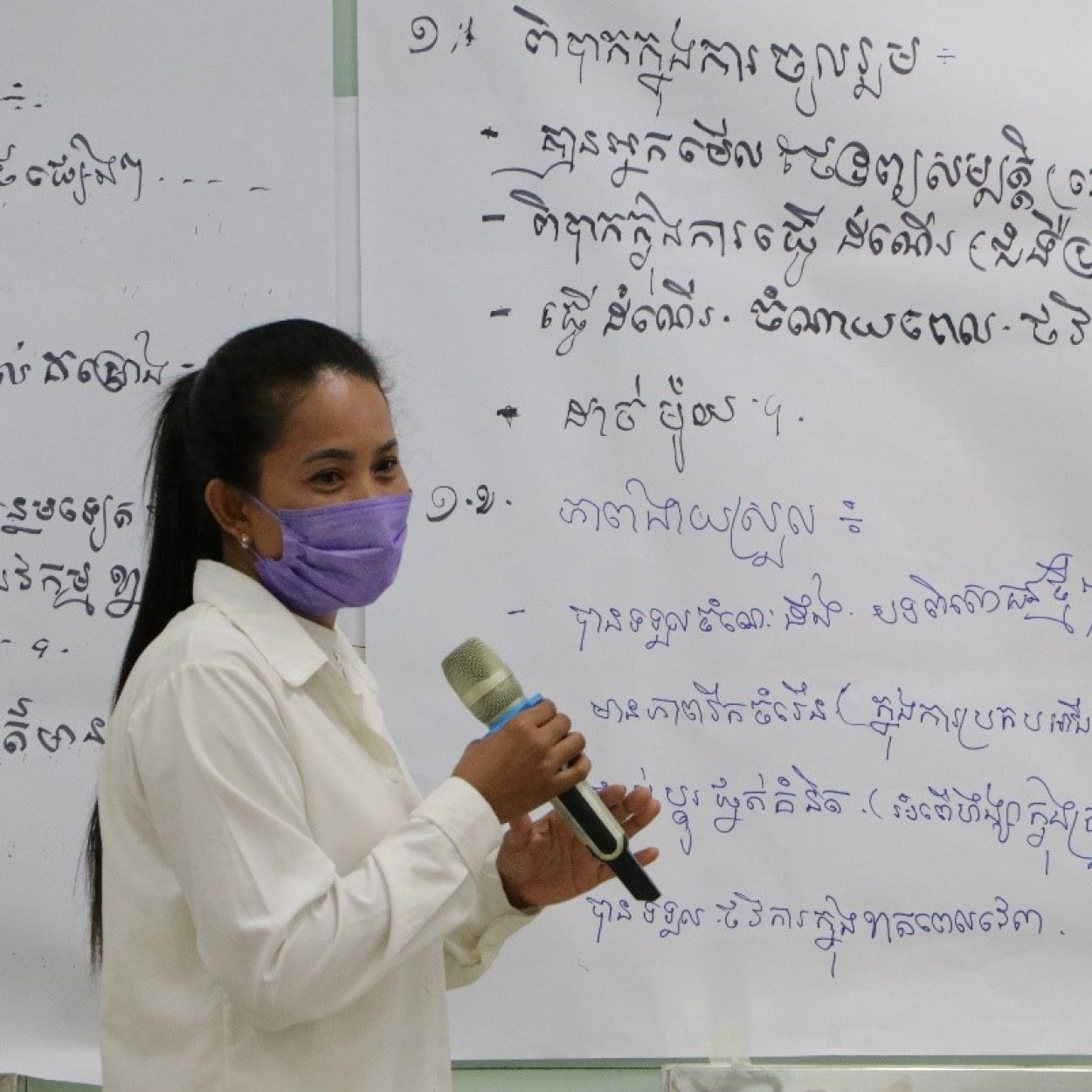 GADC: tackling gender norms one small business at a time
The double shift – it's a concept that's all-too-familiar for many women across the world.
From a young age, our societies tell girls that they are to be responsible for care-taking. While boys are praised for 'helping out' with household chores, girls are told that 'a woman's work is never done.' We're told that we mature faster than boys and therefore are expected to be more emotionally attentive than them. As adults, this turns into women being quietly expected to take on the additional work of keeping a household running on top of the demands of their regular jobs.
Theavy was no exception to this rule. Since 2000, she had been running a small-scale tailoring business in Cambodia with her husband, Veon. Despite their best efforts, they struggled for years to earn enough money to support their family. While running a business was hard enough, Theavy was also struggling to balance this with her responsibilities at home. Because of strong gendered norms in their community, Veon has always believed that taking care of household chores was a woman's responsibility – leaving her in charge of all the domestic work.
This all changed when the two joined IWDA partner Gender and Development for Cambodia's (GADC) 'Women in Small-Scale Business' project in 2019. The project aims to build up women's business development skills by promoting their economic rights and decision-making capabilities while helping them gain more knowledge of business and financial management.
As part of the program, they also learned about gender inequality and how this translates into expectations of men and women. Through this, their ideas of how their family life and business should work has changed. Veon now has more trust in Theavy and sees her as a true business partner. They have equal decision-making power and share the domestic workload at home. This has allowed them to build a stronger bond centred on mutual respect which has only helped their business boom – making it possible for them to provide their daughter with a better education and future.
But the change doesn't stop there. Equipped with her new knowledge, Theavy is now sharing what she learned about gender and business to others in her community. Through this, she is helping other women gain confidence in running a business and changing perceptions of women and girls in her community.
Programs like GADC's are helping to change not only the lives of the women they directly work with. They are also creating ripple effects in their communities that will continue to have an impact for years to come.
Find out more about the work GADC is doing to change gender norms and culture in Cambodia at their website.
Gender and Development Cambodia receives support from the Australian Government through the Australian NGO Cooperation Program (ANCP).