How she left the man who stabbed her.
May 25, 2016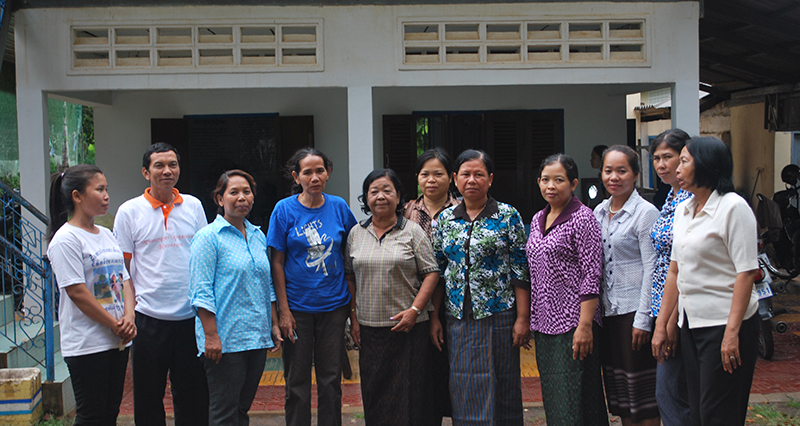 S.C.'s arm still hurts from where her husband stabbed her. While married to him she endured daily physical and emotional abuse, and lived in constant fear.
But leaving isn't always easy. If you have no money, no support networks and nowhere to go, it can feel like you have no options but to stay.
But S.C. did leave, with the help of IWDA partner Banteay Srei and their safe houses.
These centres offer critical support services for women who are escaping violence. Once S.C. and her children were safe in emergency accommodation, Banteay Srei provided her with counselling and referred her to legal support so she could divorce her abuser.
Financial security is the single biggest hurdle to a survivor of domestic violence starting again. Because of her injuries, S.C. wasn't sure how to support her family. But Banteay Srei encouraged her to build on her favourite skills and pursue work in her local beauty salon.
"I'm living with my 3 children even though my family is poor but I'm happy, I have no scare or sad, I don't suffering both physical and emotional any more. Compared to the income I earned while I lived with husband I am much better because my income is increased."
Banteay Srei is offering a life-saving service for women who have nowhere else to go. So far, nearly 5,000 women are safer because of these services. And they have seen a reduction in domestic violence cases between 60-90%.
Banteay Srei have reached over 44,061 people in the last 30 years, across 10,629 families and 118 villages.
They have changed S.C.'s life. She now hopes to build on her skills and one day manage the salon. S.C. has the following message for women survivors:
"Women need to be confident and live independent especially try to live in economic independent because women will confident to expense based on the needs…women have to live with hope in order to change herself and people in the community."
Please make a gift today to ensure that, for the next 30 years, women like S.C. will always have somewhere to go.