Friday Feminist sHERO: Nou Phallar, Cambodian village chief
September 29, 2016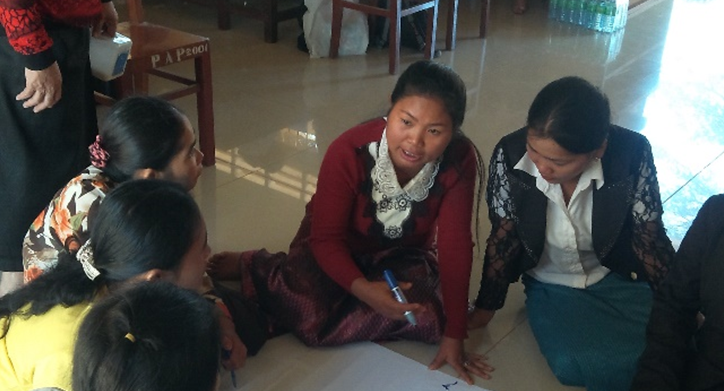 Is there anything better than women supporting other women? Today's sHERO Nou Phallar, a village chief in Cambodia, gets a special mention for her commitment to changing attitudes about women in her community.
Nou Phallar spends much of free time talking to women in her community about how gender and cultural norms affect their lives, and assisting women to pursue their dreams outside of their traditional gender roles.
"Even though women who were often considered as inferior, we could do what the men could, and nothing we could not do if we were willing," said Nou Phallar.
Nou Phallar had been a village chief for two years when she participating in training run by IWDA partner. Amara, headed by the amazing Yok Khoan Ung, support elected and aspiring women candidates to be able to participate meaningfully in politics and public affairs.
Nou Phallar has been transforming the lives of women in her community for a long time. But she wants to see the way women leaders are perceived change on a deeper level. After learning about Cambodia's government and how to facilitate discussions with high-ranking officers and local authorities, Nou Phallar feels more confident in her ability to create true systemic change for her village.
"[I want more] women to become leaders in society [and work] with the men to develop the nation altogether."
Brave, opinionated women dominating traditionally male fields – what a way to celebrate Friday.