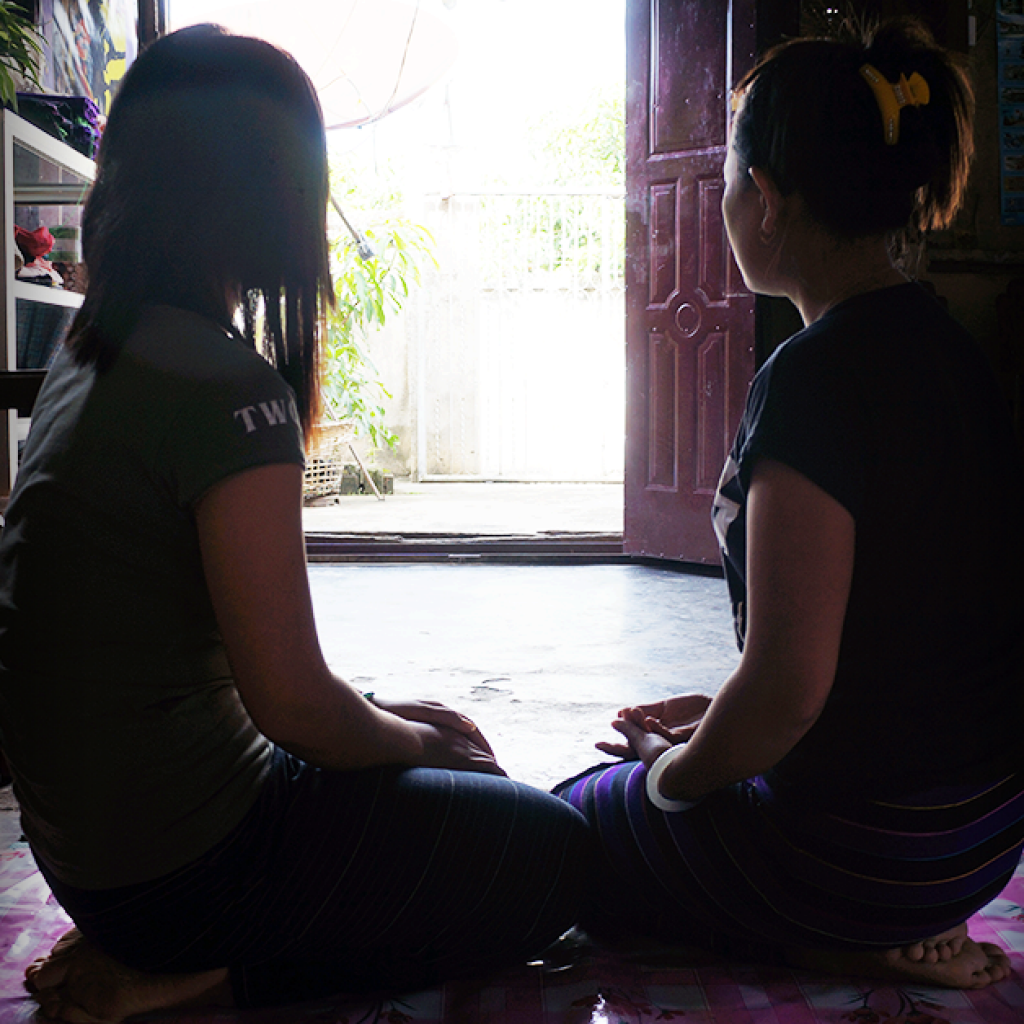 Cho Cho's freedom was sold. Every day, she endured a living hell.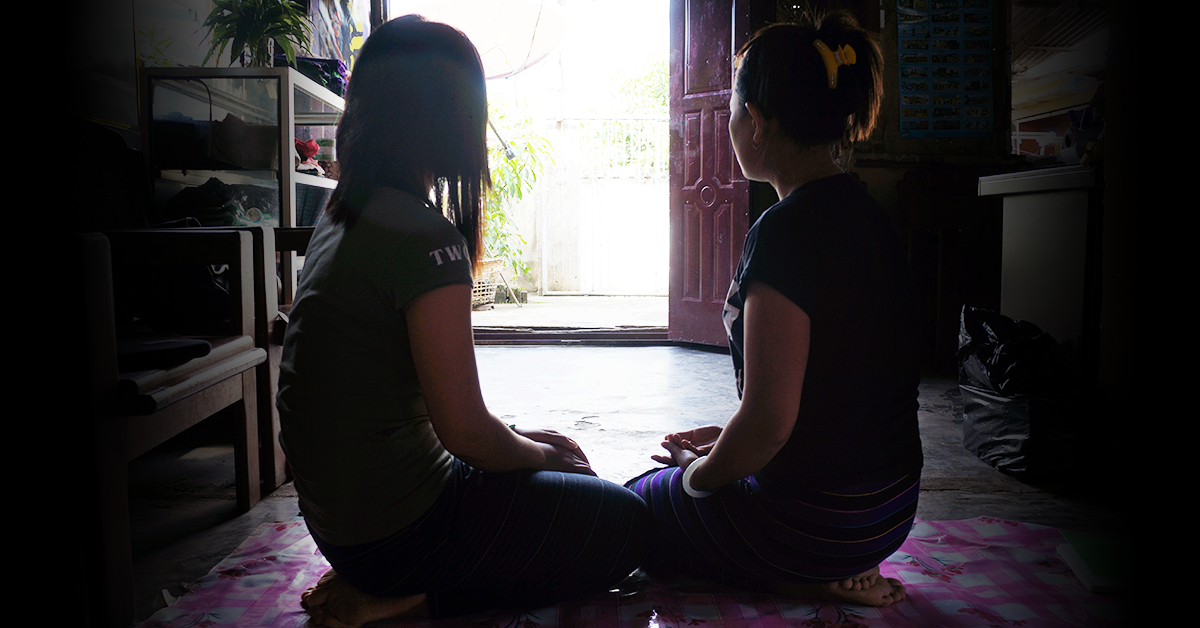 At just 14 years of age, Cho Cho was forced to leave school to help support her aging parents. Having struggled to find work, Cho Cho was thrilled to be helped by a woman who got her a job in a noodle shop near the Chinese border. It was a long way from home, but there she could work hard and earn money to send back to her parents.
While all seemed well at first, one day her boss gave her a large sum of money to send home. She refused as it didn't feel right—and it wasn't. The same woman who had helped her get the job at the noodle shop asked Cho Cho to come away with her. Cho Cho resisted, but the woman forced her into a car. Cho Cho was being trafficked, and despite her resistance, she was driven hundreds of kilometres away, where she was enslaved.
"There is a large proportion of women, especially young women, in Myanmar that are in vulnerable positions because the income per family is very limited."
According to IWDA's Myanmar Project Coordinator Alejandra, in rural communities where violence, unemployment and desperation are rising, many young women like Cho Cho are now at risk. 'There is a large proportion of women, especially young women, in Myanmar that are in vulnerable positions because the income per family is very limited,' Alejandra explains.
Cho Cho had been trafficked to China—sold to a family, so she could be a wife to their son. Every day she was locked in the house that had become her prison, forced to cook and clean against her will.  Every night, she faced the threat of being raped.
Of the dangers that await trafficked women and girls, sexual abuse and domestic servitude by way of forced marriage are among the most prevalent. Unfortunately, Cho Cho is far from alone. An estimated 98,000 people in northern Myanmar are vulnerable to human trafficking.  Alejandra says: 'They typically are mostly women aged 13 to 25.'
What Cho Cho did next was incredibly brave. Having built her husband's trust over a number of months, Cho Cho was able to get access to his phone. She was able to make contact with a friend who told her about IWDA's partner organisation, Ta'ang Women's Organisation (TWO).
Taking a real risk, she texted TWO for help. Cho Cho sent maps, photos and details of her location. Terrified for her life if discovered, she deleted every message, call log and image. For weeks, she was a nervous wreck, petrified of being found out, but she was determined to fight for her freedom.
The Chinese police were contacted, but instead of returning Cho Cho to her home, she was arrested for evading migration laws. Scared, confused and vulnerable, Cho Cho was put in Chinese jail for 45 days.
Imagine being a teenage girl on your own in a foreign jail as a result of being trafficked, sold, and held against your will. But, thankfully, TWO were able to fight through the courts for Cho Cho's release. And, when she was released, this support meant Cho Cho could travel safely back to her home. As she began to recover from her ordeal, the team from TWO were also there to offer Cho Cho support and shelter.
Alejandra says: 'Many of the young women working at TWO to help other young women like themselves are incredibly brave.' All the TWO staff are trained in counselling and the law, so they can provide emotional and practical support as needed.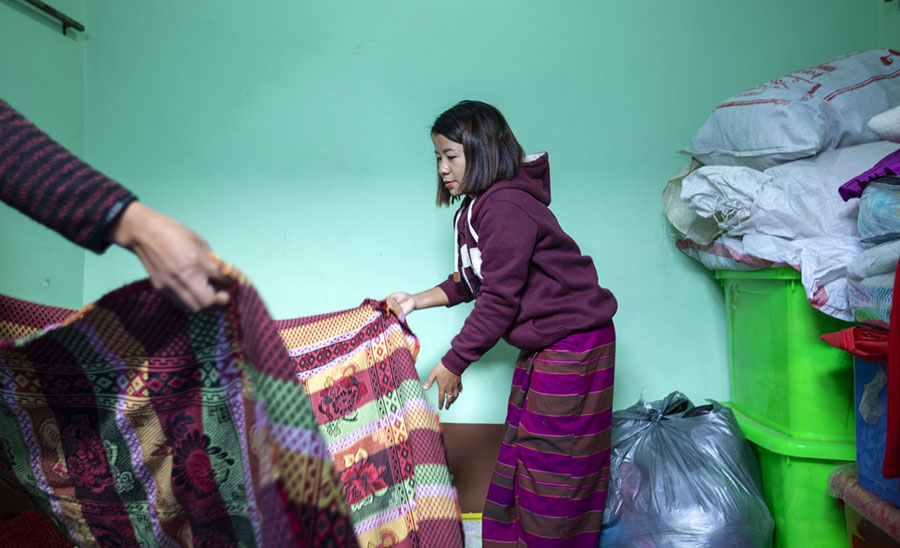 In the past six months, 37 young women like Cho Cho have gained emergency shelter following their escape. Many have been trafficked or suffered terrible violence and abuse. But thanks to TWO's hard work, some of them have been given a second chance at life.
While providing shelter and support services are urgently needed, we also need to raise awareness in the communities these young women live in, so fewer will be vulnerable in the first place. By raising awareness among boys and men to the rights of women, we are hopeful more young women will be spared the horrors of trafficking and forced marriage.
Alejandra is amazed by the young women who are leading the fight for change, 'When you talk to the women that I work with at TWO, you'll realise just how brave and how impressive they are, because they have got big challenges to deal with. Nonetheless, they're so positive and so determined to do whatever they need to do, to make the lives of their women and their communities a little bit better.'
As International Women's Day approaches, it's a timely reminder that we all have a role to play in protecting the freedom and human rights of all women around the world. You can help young women like Cho Cho regain their freedom and escape the living hell of trafficking and forced marriage by donating here.