Women's representation can change attitudes
February 25, 2016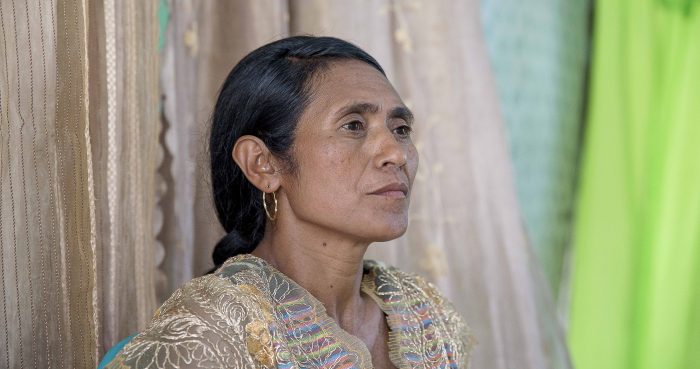 Women have an equal right to be heard and make decisions. Equal representation in decision-making at all levels – in public life and within the household –  is a basic human right, yet globally, women remain consistently underrepresented at local, regional and national levels. Based on the current rate of improvement in female representation, women will not be equally represented in parliaments until 2065.
When women are excluded from positions of power, they are robbed of any significant influence over the local structures and institutions that govern their lives.
Efforts to address this under-representation of women have tended to be narrow in focus, with an emphasis on increasing women's numbers in Parliament. This is important – but numbers alone don't tell us if women have any real power to influence.
For many women, decisions at the local level have a big impact on their lives. To ignite true change, women must be a part of decision-making in their local communities. Currently, women account for only 20 per cent of elected councillors worldwide. In some areas, representation is much lower than this.  Supporting women to stand for election locally will transform attitudes, as it is the local level at which many of the decisions that affect women's lives are made. And when a woman sees someone like them standing for election, being elected and influencing decisions, it becomes possible to imagine they could do it too.
Women's rights organisations help to strengthen the links between leaders and women at community level. They also support women to be heard and to hold their governments to account, by providing a space to come together and speak with a common voice. They do this by building skills, demystifying unfamiliar processes, raising awareness and providing leadership experience and networking opportunities.
Women's rights organisations help women to develop their confidence and competence, and are crucial allies as women stand for election to positions of power.
Timor-Leste is one of our nearest neighbours. It is one of the poorest countries in the Asia Pacific, and gender inequality is deeply entrenched. Women are significantly under-represented in local decision making positions. Only 2 per cent of village chiefs are female.
One of IWDA's partners, the Alola Foundation, builds confidence and capacity in local Timorese women to prepare them to win elections. Rita Sarmentu says they have provided critical support in helping her pursue her goal of becoming Village Chief.
"I am thankful for Alola's training… we learnt about how to campaign, how to speak, how to stand up, what to speak about, and that we can't be shy."
For someone who once described herself as 'shy', Rita is emerging as a formidable political force in her local district. With a village election due later this year, Rita, and women like her, see it as their time to lead.
An increased number of women in leadership positions means a broader range of experiences and perspectives is informing decisions. As Village Chief, Rita hopes to "build a new [village] centre, and to support the communities' needs and to support activities in the community…"
The election in Timor-Leste later this year is crucial. Many women know it's their opportunity to reach out and speak up. And we know that Rita is ready.
Together, we can write the future.  Please consider a gift to support women like Rita to bring change to their communities.