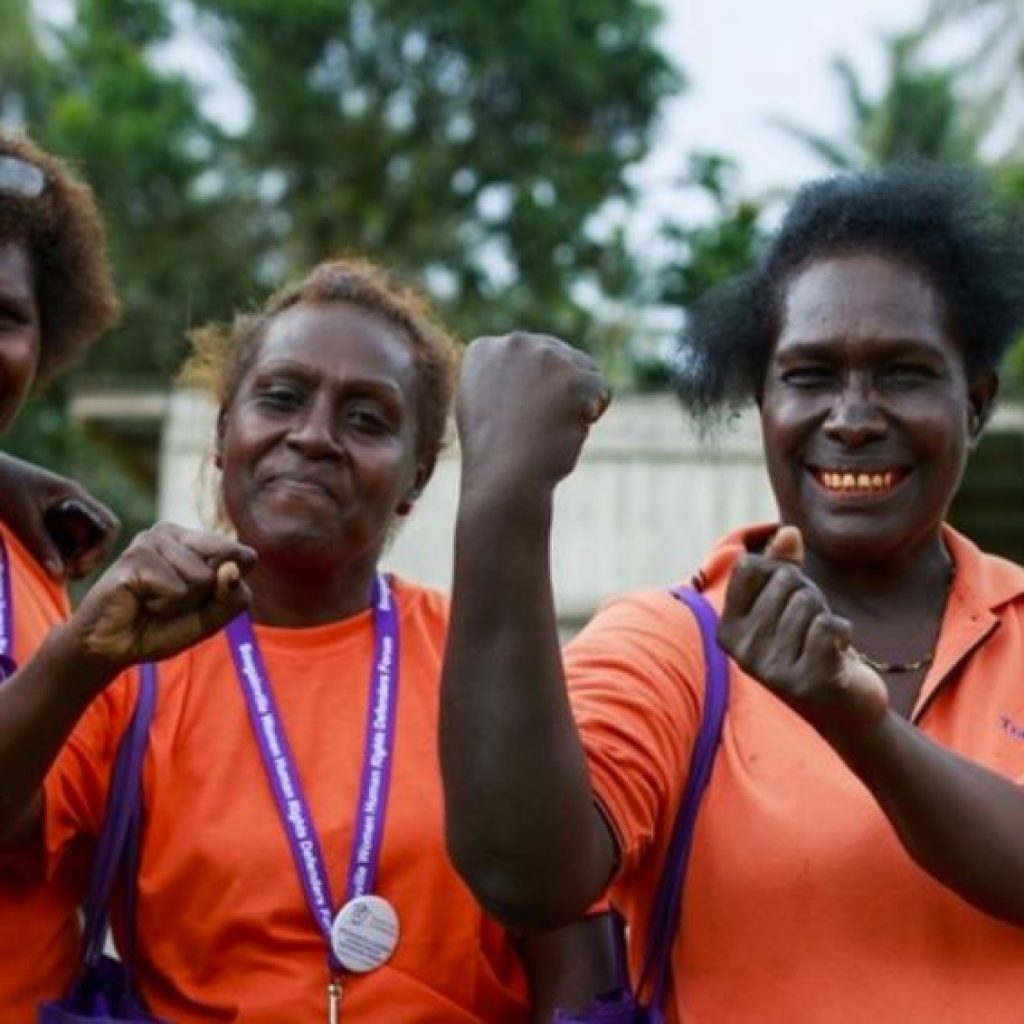 Women Human Rights Defenders gather in Bougainville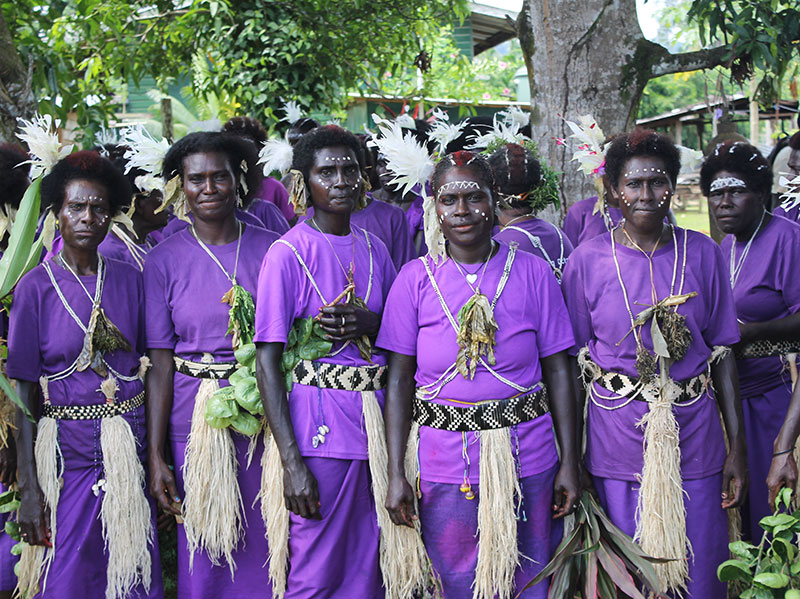 Almost 200 women leaders from across Bougainville have come together to advocate for peace in their communities and gender equality for all.
The women leaders are part of a network of Women Human Rights Defenders (WHRDs) in Bougainville, supported by IWDA's partner Nazareth Centre for Rehabilitation (NCfR). WHRDs work tirelessly to defend women's rights, acting as educators, advocates, counsellors and activists in their communities.
The Bougainville WHRD Forum was coordinated by NCfR in partnership with IWDA. This year's forum was unique, with local WHRD groups hosting events in several locations across Bougainville, and thousands of community members watching on.
Discussions focused on issues of family and sexual violence, community safety and security, poverty reduction, leadership, and recognition of the work of WHRDs, particularly those in rural communities. The women also discussed sexual reproductive health and rights, access to education and services and the need for action on climate change, among many other important issues.
Other organisations attended to share information with women leaders on critical topics, including representatives from the law and justice sector who discussed the Family Protection Act (FPA). The Act states that Village Magistrates have the power to issue Interim Protection Orders, encouraging women to access justice through the court system. The FPA criminalises family and sexual violence with these matters no longer considered a family issue.
Sister Lorraine Garasu, Director of Nazareth Centre for Rehabilitation, said responding to and preventing violence remained an urgent priority.
"We as WHRDs have the responsibility to stand up strong and work together to address gender based violence and maintain peace in our communities," Sr Lorraine said.
Participants of the forum had the chance to share their stories directly with high-level government officials, including the President of the Autonomous Bougainville Government, Honourable John Momis. Women leaders raised their concerns about the rights of women and children in Bougainville and other issues affecting their communities.
IWDA CEO Bettina Baldeschi was at the forum, and said she was inspired by the women's courage and determination to stand up for change.
"Watching 200 Women Human Rights Defenders stand shoulder to shoulder addressing the Bougainville President, Vice President and Ministers to demand rights and gender justice was deeply powerful," Bettina said. "It was an extraordinary privilege to stand in this space with so many feminist leaders."
At the end of the forum, Nazareth Centre for Rehabilitation and IWDA officially launched the second phase of the From Gender Based Violence to Gender Justice and Healing project.
This project is funded by the Australian Government in partnership with the Government of Papua New Guinea as part of the Pacific Women Shaping Pacific Development program. The first phase of the project ended in March, and reached almost 22,000 people in Bougainville through counselling, trainings, awareness raising and initiatives focusing on prevention of family and sexual violence, as well as on support and services for survivors.