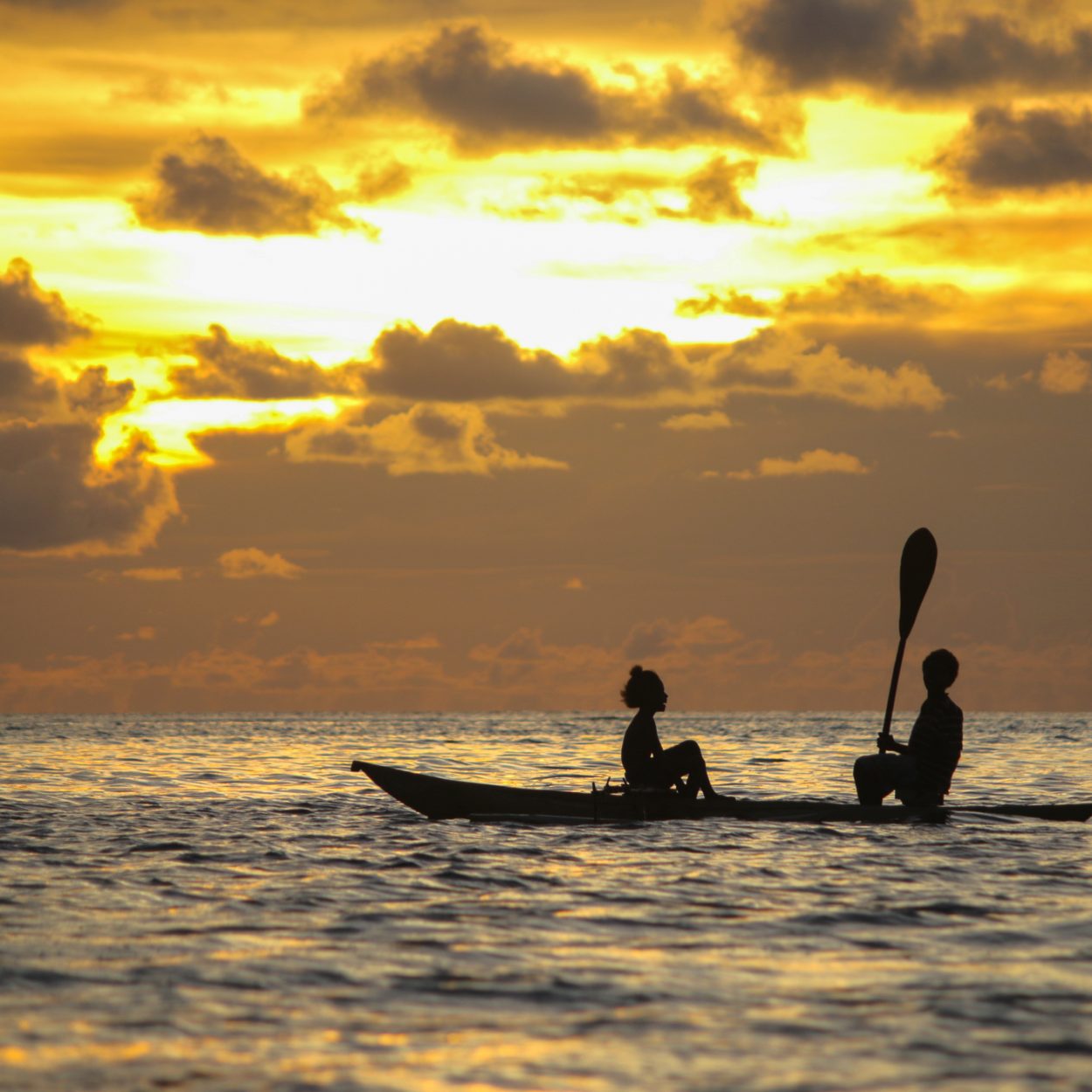 10 things you might not know about Papua New Guinea
Australia is one of the many countries that make up the Asia Pacific region, a diverse part of the world ranging from island archipelagos, snow-capped mountain villages, and lush rainforests to huge cities, bustling streetscapes and religious meccas. But beneath the Lonely Planet blurbs and holiday snaps is a region rich in complexity. This seven-part series will examine the countries we work in on a level you might not often be exposed to.
Papua New Guinea is a country known for its abundant resources, warm people and a land where modern luxuries like electricity and running water are still not readily available to all. This is all true – but it ignores the nuance and complexity of what's easily one of the most diverse nations in the world.
Here are 10 things you probably don't know about Papua New Guinea.
1. It's one of the most culturally and linguistically diverse countries on the planet
In Papua New Guinea, over 852 distinct languages are spoken, and each of these communities have distinct ethnic groups with their own cultures and customs. With 600 islands and terrain that is geographically isolated by volcanoes and mountains, many communities have evolved in total isolation from each other and share few similarities. The bulk of these communities are thousands of years old and have survived colonisation and other significant pressures to maintain their traditional cultures and languages – a testament to the huge resilience and tenacity of these communities.
2. It has several matrilineal communities
Though gender inequality is a widespread issue in Papua New Guinea, several communities in the country are matrilineal. This means that women are the traditional custodians of land, which in their communities is a hugely valued resource. Land titles are passed down from generation to generation via women, which is a form of social power that also endows women with a higher status in society. It also means that women who marry outside their village do not have to leave their home to relocate to their husband's village, as many women in patrilineal societies do.
3. Many communities are still structured in traditional wantok systems
With almost 87% of the population living in rural areas that are often isolated by treacherous terrain and poor transport options, many communities still function through wantok systems (meaning 'one talk', or those with a shared language), with their own customary laws, systems and practises that are partially recognised by the country's constitution. The wantok system plays an important role in society – after the family, they are the most important social support structure. Wantok members hold primary allegiance to each other, and act to support those in their communities who cannot support themselves. On the flip side, customary law is often prejudiced against women, and most elected community leaders are older men.
4. Sorcery-related violence is still happening
Violence against women accused of sorcery is still prevalent in Papua New Guinea. 'Witches' may be accused of almost anything, from natural deaths to loss of land. According to Papua New Guinea authorities, women are six times more likely to be accused of sorcery than men are. Victims may be subjected to rape, inhumane treatment, torture, sexual assault, and even murder. Recent increases in accounts of sorcery-related violence, particularly in parts of the country where beliefs about sorcery and violent responses are not part of historical traditions, are thought to be reactions to a range of social stresses rather than genuinely held beliefs. While these crimes are illegal in the constitution, customary law makes them hard to punish, and there is little justice available for survivors and families of those affected.
5. It has one of the world's highest rates of violence against women
Outside of conflict zones, Papua New Guinea is estimated to have one of the highest rates of violence against women on earth. The Australian Federal Police have described gender-based violence as a pandemic, with close to 70% of women having experienced violence from their partners or husbands. According to MSF, two thirds of those treated for partner violence were wounded with weapons such as knives, machetes or blunt instruments, which indicates the severity of the abuse. IWDA works with several partners across the region to run safe houses, facilitate community awareness programs, and advocate to community leaders to enforce laws to protect women's rights.
6. It's rich in biodiversity – but mining and logging are putting this at risk
With so many islands evolving in isolation for thousands of years, Papua New Guinea has an incredibly diverse array of flora, fauna and natural resources. The matrilineal province of East Pomio, for example, is home to an abundant agricultural economy that is the primary source of many livelihoods. But land in East Pomio is also a prime target for developers – logging and sea-bed mining are slowly eroding natural resources, and despite their ancestral rights, women are being silenced and excluded from decisions that impact on their lives and communities. This affects the ability for communities to self-sustain, and is particularly damaging to women, who are largely employed in the agriculture sector.
7. Papua New Guinea is about to hold its 10th general election
This year's election on June 24th will be the 10th to take place since Papua New Guinea achieved independence after 70 years of Australian rule. Since independence, only seven women have ever been elected to Papua New Guinea's Parliament. Many hope that this year's election will see a reversal of the last five year's complete lack of representation for Papua New Guinean women in parliament.
8. Papua New Guinea receives the most Australian aid funding of any country
The Australian Government, through the Department of Foreign Affairs and Trade, will distribute $4.5 billion in international aid in the next 12 months. Of this, Papua New Guinea receives the most, and has done for several years. In the next financial year, the Australian Government will give $479.2 million to the pacific nation, some of which is distributed by IWDA to our program partners. The bulk of these funds will go towards improving governance, bolstering economic growth and improving human rights, including gender equality.
9. The primary education gap is narrowing
Though the overall literacy rate in Papua New Guinea is still only 61.6%, things are beginning to change. While the gender gap in secondary and tertiary education remains stagnant, the gap in primary education has narrowed in the last 15 years, with more and more girls being enrolled in primary school. This is set to increase under the Global Goals for Sustainable Development, and is expected to see a jump in secondary and tertiary admission in the next few years.
10. Women are playing an important role in social change
Women in Papua New Guinea are hardworking, creative, resourceful and resilient. In the face of deeply entrenched inequalities and often at huge personal risk, IWDA's partners continue to work tirelessly to improve the lives of women and girls through programs that address the prevention of violence against women, promoting and strengthening women's leadership and participation and improving access to resources and economic empowerment.
This page was last updated on 12/05/2022