Why women's roles in ending conflict might not be over in Bougainville
October 13, 2016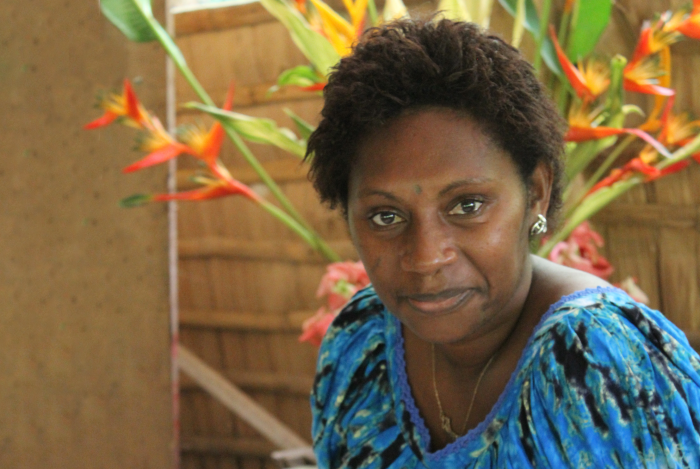 The civil war in Bougainville has been recognised as one of the bloodiest, deadliest and most destructive conflicts in the South Pacific since World War 2. Although exact numbers are unknown, it is estimated that between 10,000 -15,000 of Bougainvilleans lost their lives, and over 60,000 were displaced. With a population of fewer than 200,000, this significantly impacted the country's future.
Much of Bougainville's infrastructure was destroyed, and essential services like health care and education were crippled. Women's groups played a pivotal role in negotiating for peace and in bringing an end to the conflict in Bougainville.
After working directly to end the civil war that continued to claim lives even after the end of formal conflict, Rose Pihei became a founding member of IWDA partner Bougainville Women's Federation (BWF). BWF is an umbrella organisation that advocates for the priorities and needs of the women in Bougainville. Isabel Koredong works as their Program Coordinator.
For the women's movement, a space to share learning and discuss issues directly with governments is essential to achieving truly transformative change for women. Today, Isabel is joining the IWDA Research, Policy and Advocacy team in Canberra for a pivotal event on the protection of women in conflict, and their participation in conflict prevent and peace-building – the Annual Civil Society Dialogue on Women, Peace and Security.
The Dialogue is a great opportunity for government and civil society to come together and discuss the progress of the Australian Government against its women, peace and security commitments. It also gives women a chance to have their say in what action is needed to drive forward this agenda globally.
Isabel is sharing her experiences of the ongoing role of women, particularly young women, in the prevention of further conflict in Bougainville.
"Women still struggle to have a voice in formal peace processes despite the role they played in building peace. BWF are aiming to give women a chance to have a say in the future of Bougainville." Isabel said.
In 2019 the Autonomous Region of Bougainville will hold a referendum on Bougainville's independence from Papua New Guinea. The referendum is a central provision of the peace agreement which was signed in 2001 in response to a deadly civil war that lasted for nine years. BWF are currently working to ensure women are given an equal opportunity to participate in the referendum process.
The referendum is an important step for Bougainville to achieve its independence. But there is a risk that issues raised in the lead up to and during the referendum process could result in renewed conflict. This risk is intensified by a lack of clarity around the referendum process, a failure to communicate the implications of the referendum to communities, and the potential for misunderstandings about the process and outcome.
Independence referendums in other countries, such as Timor-Leste and South Sudan, have resulted in conflicts. In this context, it is crucial that women be given an equal opportunity to participate in the referendum process and their contributions to prevention of conflict are supported and recognised.
Today, Isabel will bring this powerful message to the Dialogue.
The Dialogue comes after an independent interim review into Australia's progress on the NAP as well as the Global Study into the implementation of resolution 1325. It represents a key opportunity to improve on the implementation of Security Council Resolution 1325 globally and in our region. It's a chance to ensure that women's rights in conflict are protected, and that they are given a meaningful role in peacebuilding and the prevention of conflict.
We now know that involving women in the peace process is essential to achieving lasting peace. The women of Bougainville are living proof of this. Yet women are still being excluded from peace talks. Post-conflict recovery processes are still failing to reflect the priorities of women and girls. Police and peacekeeping forces remain male dominated, and women and girls continue to face violence on an alarming scale. Peace and security must involve women, and in order to achieve lasting, sustainable peace, women must be involved in all stages of the process.