We need the dream of the Global Goals to become a reality…
July 20, 2016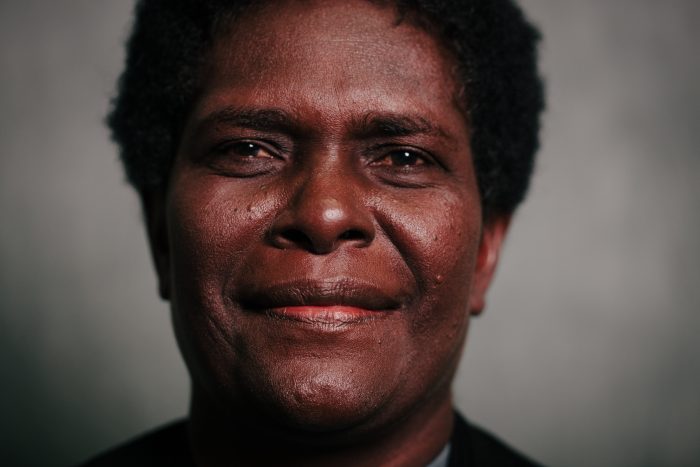 Today, the 2016 meeting of the High Level Political Forum (HLPF) on Sustainable Development will conclude in New York. This forum plays a key role in providing political leadership, guidance and recommendations to Governments on the implementation of the Global Goals, including the goals and targets for the empowerment of women and girls. The 2016 meeting has seen progress assessed and commitments made by member states and UN agencies for future action.
While governments are ultimately responsible for the implementation of the Global Goals, it is important that women's organisations and networks are recognised as critical partners in achieving the Global Goals. This must start with consultation with women's organisations and networks as review and follow-up processes agreed by the HLPF are implemented at the national level.
Many women's organisations, such as IWDA's partner the Bougainville Women's Federation (BWF) in the Autonomous Region of Bougainville, have already been actively engaging with the Global Goals and highlighting the potential for these goals and targets to make a real change in the lives of women and girls.
BWF is an umbrella organisation that advocates for the priorities and needs of the women of Bougainville. While the work of BWF spans many of the targets of Goal 5 on gender equality and women's empowerment, they have a particular focus on ensuring women's full and effective participation in leadership and decision-making in all spheres of life. Rose Pihei, the President of BWF, describes how the Global Goals along with existing mechanisms, such as the National Action Plan on Women, Peace and Security, and the proposed Office of Gender Equality, will serve as an important tool for BWF to identify gaps and to drive action on gender equality across Government.
BWF also emphasises the importance of making links and connections across all of the Global Goals. For example, Rose describes how Goal 6 on clean water and sanitation is particularly crucial for women and girls in Bougainville and is critical to achieving gender equality (Goal 5). Women often have to walk long distances and spend considerable time accessing clean water. This is an additional burden, on top of the time spent working, caring for families, and contributing labour to community needs, from village working bees to school fundraising, church and custom activities. Better access to clean water also creates opportunities for small income generation activities for women, like making and selling ice blocks.
Rose is enthusiastic about the government's obligations under the Global Goals and asserts that now we have made these commitments, we have no choice but to act. Rose believes that "we need dreamers and action people. They complement each other. So when someone dreams, someone does the action." For the aspirations of the Global Goals to become a reality, Governments must act. Support for and engagement with women's rights organisations, such as BWF, must be central to this action.