Time for Accountability: High Level Political Forum for Sustainable Development meets in New York
July 11, 2016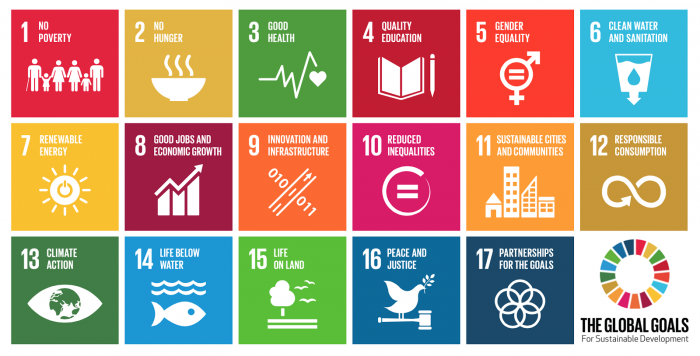 Since the Global Goals for Sustainable Development came into effect on 1 January 2016, we have been waiting to see what the reporting mechanisms to hold our Governments to account will look like. Today the High-level Political Forum on Sustainable Development (HLPF) begins a 10-day meeting in New York. By the end of this meeting, we should finally know how the progress of Governments against the Global Goals will be reviewed and followed-up.
The HLPF brings together all member states of the United Nations. It will include voluntary reviews of 22 countries as well as reviewing progress against some key areas, including empowering women and girls. You can watch each session live. The forum also includes a range of side events and learning and training sessions.
The HLPF is also informed by 166 voluntary written inputs which were provided by Governments, Inter-Governmental Bodies and Major Groups including the Women's Major Group – who were instrumental in demanding the prioritisation of gender equality and women's empowerment within the Global Goals framework.
The Women's Major Group paper is calling for the HLPF to prioritise three areas of action:
Inclusion and participation of grassroots organisations in planning, implementation and monitoring of 2030 Agenda at local and national level;
Financing and capacity building for women's rights groups;
Gender disaggregated data to inform gender-responsive SDG implementation, budgets and monitoring
Alongside these priority areas, it is crucial that women's groups are meaningfully engaged at all levels of the implementation, follow up and review of the Global Goals.
By the end of the 10 days, the HLPF is expected to adopt a ministerial declaration. It will then be the responsibility of each Government to provide political leadership and implement HLPF's recommendations at the national level.
IWDA has identified 8 key actions we believe are critical first steps for the Australian Government to meet its commitments – both domestically and internationally – under the Global Goals. The outcome of the HLPF will provide a framework for delivery on the promises that have been made.  It will then be up to the Australian Government to deliver.