UN Security Council Debate shines a spotlight on Women, Peace and Security
October 25, 2016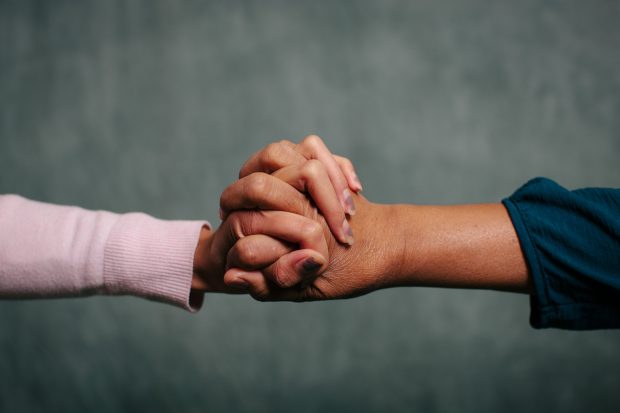 Today the United Nations Security Council will hold its annual Open Debate on Women, Peace and Security marking 16 years since the United Nations adopted Security Council Resolution 1325[i], which recognised the importance of women's equal and substantive participation as actors for peace and security. This resolution held out a promise to women that their rights would be protected, that their skills and experiences would be valued and that conflict prevention would be at the centre of approaches to security.
16 years later we are still waiting. Women continue to be excluded from peace processes, peacekeeping forces remain male dominated, and post-conflict recovery processes are still failing to reflect the priorities of women. Governments remain focused on responding to symptoms rather than addressing the root causes of violent conflict.
UN processes can often seem a long way from the realities of women's lives. However, they can make a difference. Today's annual debate is important because it provides a moment to shine a spotlight on progress against the Women, Peace and Security Agenda and to demand real action from Member States.
How? Firstly, because it means Members States will turn their attention to women, peace and security. In order to report, Governments need to consider what progress they have actually made on this agenda over the last 12 months. They also need to make decisions as to whether they will choose to renew past commitments or make new commitments on women, peace and security. This brings women, peace and security into political discussions.
Secondly, it provides civil society with a roadmap to hold their Governments to account. We know what Governments have publicly committed to; so now we can demand action and resourcing against these commitments.
Thirdly, this event brings the voices of women civil society leaders to the United Nations. Women's priorities, experiences and skills, that are so often excluded from formal UN processes, are brought centre stage as they address the Council. For example, in 2015, Ms. Julienne Lusenge (Director of the Congolese Women's Fund, DRC) Ms.Yanar Mohammed (President of the Organization of Women's Freedom, Iraq) and Ms. Alaa Murabit (Founder of The Voice of Libyan Women, Libya) took part in the debate.
Women civil society organisations recognise the importance of this annual moment. In an open letter to the Permanent Representatives to the UN, women's rights organisations (including IWDA and some of our partners) urged Member States to provide details on the progress made on meeting specific political, financial and institutional commitments. This included details as to how Governments have been working alongside women civil society organisations.
Today we will hear the Governments respond to this invitation at the Open Debate. We will be listening and we will be demanding action. Women have been waiting long enough!
---
[i] Security Council Resolution 1325 and subsequent resolutions 1820, 1888, 1889, 1960, 2106, 2122 and 2242 are known as the Women, Peace and Security Agenda.