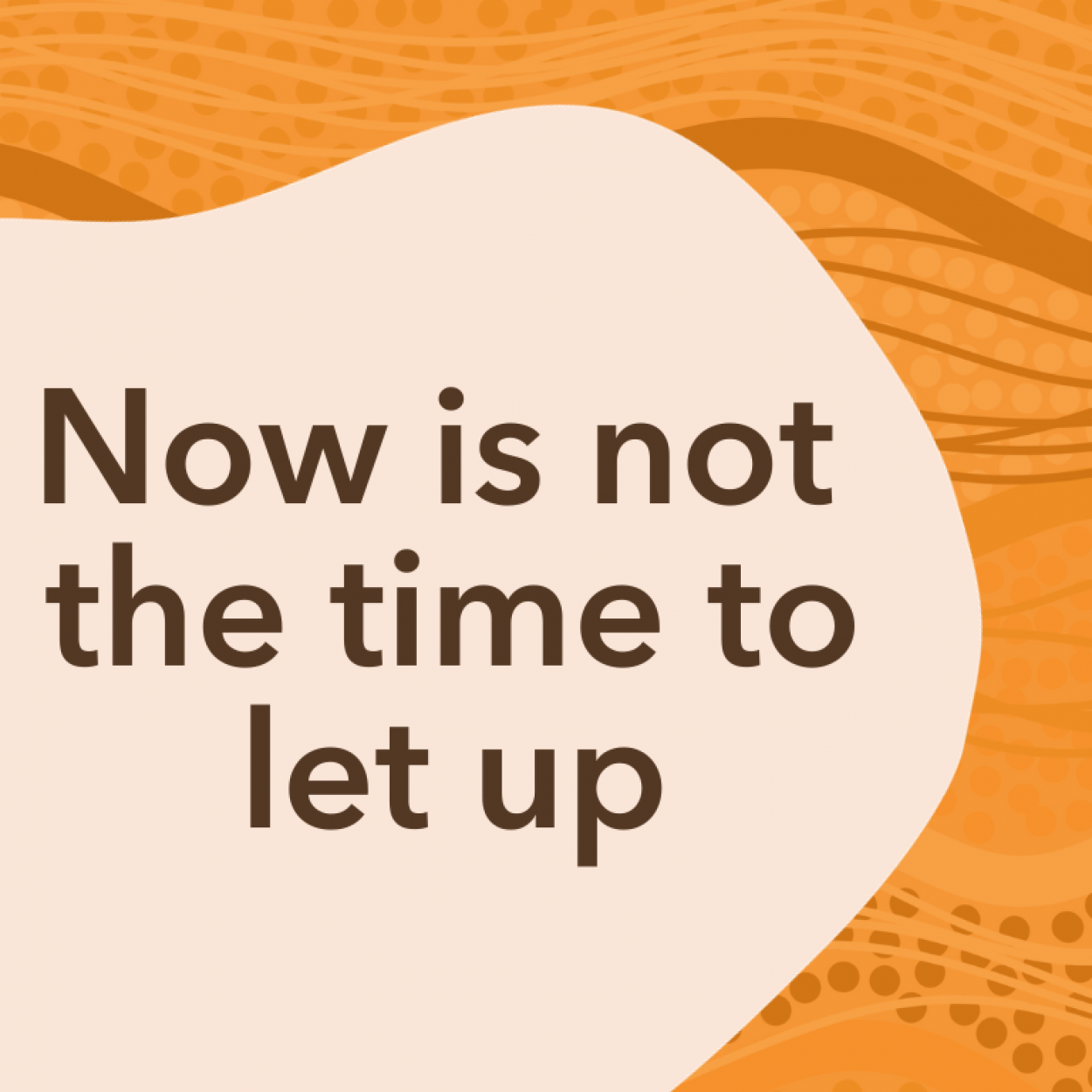 First Nations justice: truth and treaty now
"Our rights are the bedrock of justice, equality and respect. They are not contingent on the outcome of a single vote but are an integral part of our shared commitment to building a fair and equitable society."  – June Oscar AO
October 14th did not go the way we had hoped. As an organisation that proudly accepted the invitation of the Uluru Statement from the Heart, we were deeply disappointed with the outcome of the referendum.
This disappointment pales in comparison to the impact this vote has had, and will continue to have, on many First Nations people. From the mis- and disinformation we saw during the campaign to the outcome of the vote itself, the past few months have once again exposed the underlying racism that continues to exist in our society.
This referendum has undeniably caused harm to First Nations people and its impacts will be felt beyond this moment in time. Our thoughts, support and solidarity are with them as they process and work through this outcome.
We take this opportunity to reiterate our continued solidarity with First Nations communities at this time. We remain firm in our commitment to First Nations justice beyond this vote and to working toward achieving the aims of the Uluru Statement from the Heart.
This referendum is but one moment in a bigger national conversation about First Nations justice – one for which generations of Aboriginal and Torres Strait Islander communities have fought tirelessly through protest, activism and advocacy to bring about.
Now is not the time to let up.
It is important to remember that over six million people across Australia did come together on October 14th to write 'Yes'. This is a testament to just how strong movements for First Nations justice have become over the years. If we are to keep building this movement and achieve transformative change, now is the time to show up and stand strong in our support of long-standing First Nations-led campaigns for justice. To continue to push for truth-telling and treaties. To stop Black deaths in custody. To fight for land rights and preservation of cultural heritage. To ensure that Aboriginal and Torres Strait Islander voices are heard on the issues that impact their lives.
IWDA is committed to leveraging our power in support of truth, treaty and justice.
Here are just a few ways you, too, can continue to walk with First Nations communities:
Find out how you can support a First Nations-led campaigns like Change the Record, the Djab Wurrung Heritage Protection Embassy, Know Your Country and Original Power
Keep learning and sharing the true history of this country
Support First Nations organisations and companies