The women running the village of Lalawa
October 28, 2016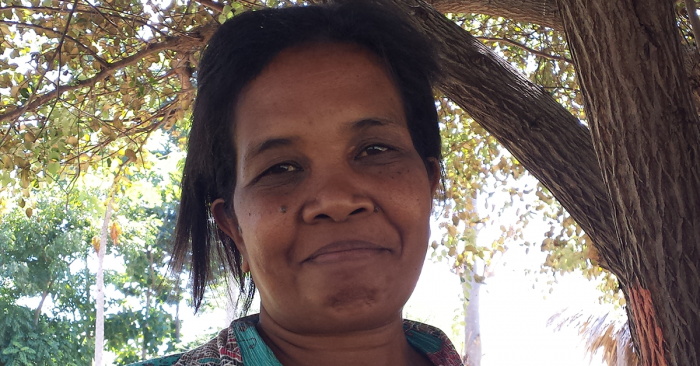 Make a donation in support of women leaders.
"Now I am a strong woman in Timor-Leste, and particularly in my village, Lalawa." – Felizarda, Village Chief
Felizarda is the leader of a women's groups supported by IWDA Partner Covalima Community Centre (CCC). And the group has empowered her to do something huge – she's become one of Timor-Leste's only woman Village Chiefs.
She's not the only one of her group who's excelling; her village has six Hamlet leaders, and they're all women from her group.
In Timor-Leste, Women have fewer job opportunities education and employment, are paid less for their work, and less likely to be in leadership roles.
Many men hold the view that women don't have the rights to speak and make decisions. They say women's work is in the kitchen.
That's why the success of these amazing women is so huge.
"Before being involved in the group, I didn't have the confidence to stand up and speak in front of people, I wasn't ready to be in front of many people," said Felizarda.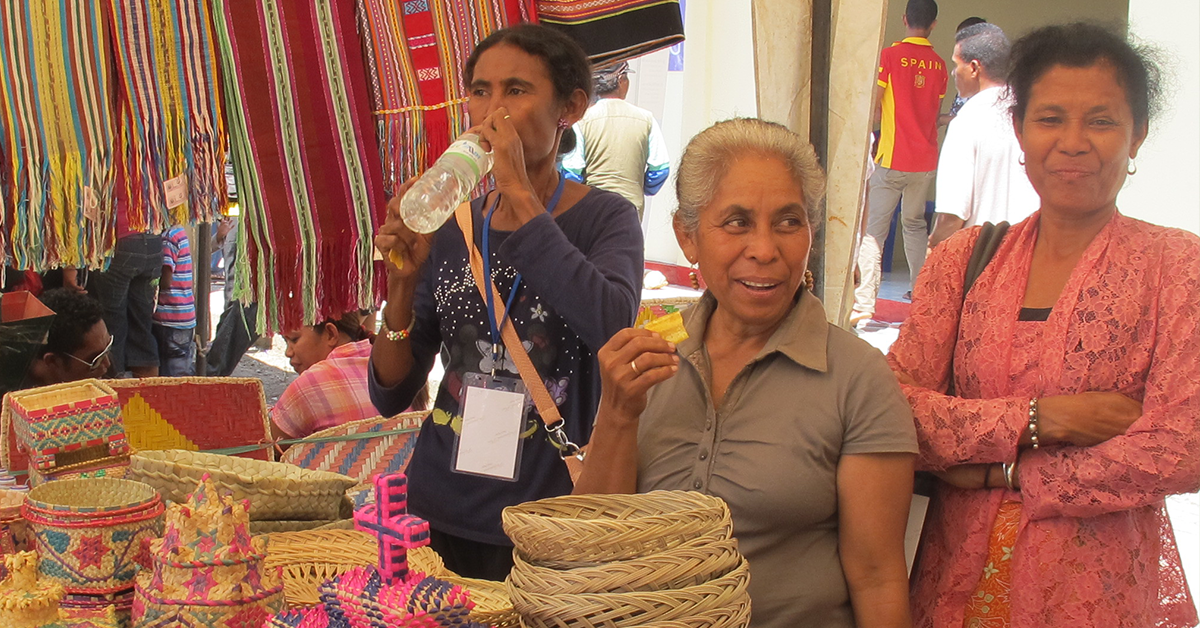 Through CCC's women's group, these phenomenal women learned about leadership, savings and financing, and gender equality. On top of being leaders, they're also small business owners.
CCC provide the women with seed funding to develop their own income-generation opportunities, and now they're producing and selling vegetables, virgin oils, baskets and tais cloths.
By taking their finances into their own hands, these women gained the confidence and capacity they needed to have a role in decision-making.
Now, they're leading the conversations.
"They can help their households. They can find ways to make money by themselves, not just waiting for the men. The group activities have provided my family with many benefits. All of my children have gone to school, and now my children have finished they can join the group and make an income from the group."
Felizarda now provides leadership and an amplified voice for 1500 people – and it all
When women are confident and economically empowered, they become more influential in decision making at home, in the community, and beyond.
Programs like this do more than simply improve the lives of the women they support. They are changing the attitudes that allow gender inequalities to flourish, and shifting the balance of power that limits women's full agency. They're setting a precedent for change.
Inspired and want to get involved? You can support more strong women like Felizarda by making a donation here.