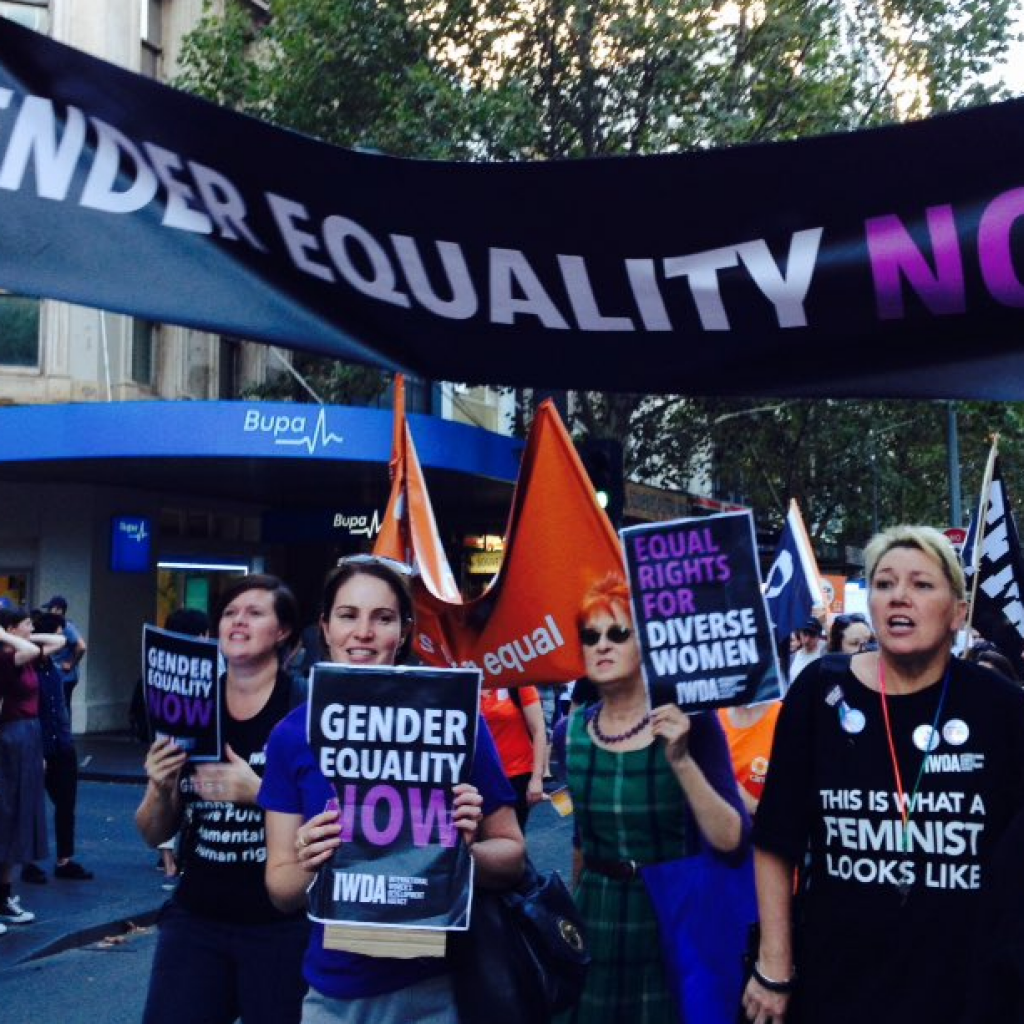 Our Friday Feminist sHERO Is You.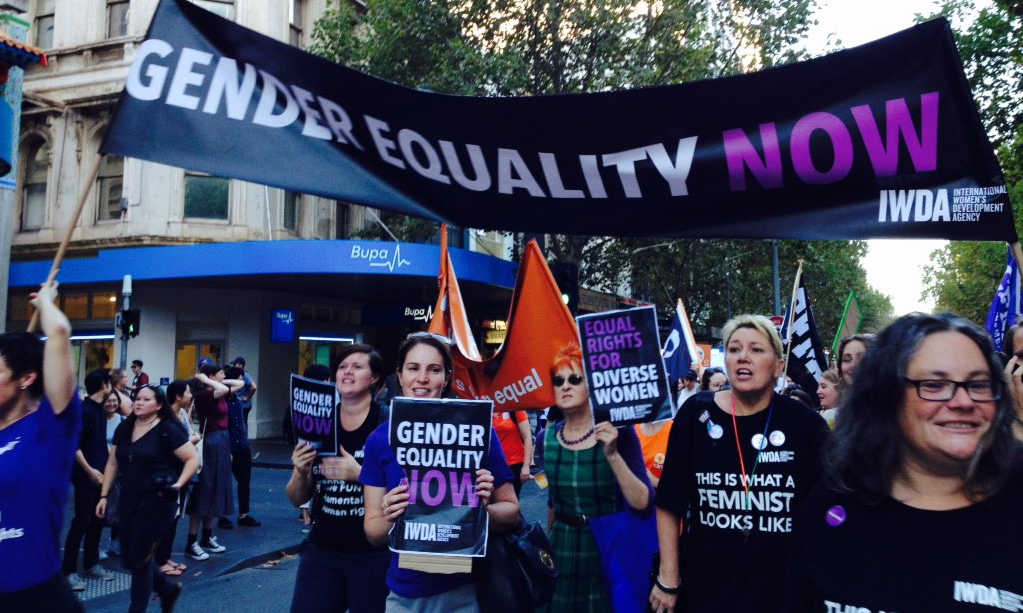 It's become a tradition at IWDA to end the week on a positive note and highlight those, past and present, who have done extraordinary things to advance women's rights.
Today, that's you. International Women's Day absolutely went off in Melbourne – IWDA, together with thousands of feminists of all genders, took to the streets with chants, banners and song. It was an emotional day – we laughed, we cried, we ranted, and we listened. But there was an overriding sense of hope that left everyone feeling invigorated and recharged to keep on going.
We met so many amazing women and allies of all genders who came from such diverse backgrounds but were united in their call for equality. It was overwhelmingly beautiful. But we also know that people all over the world marked the day in different ways.
Whether you took to the streets in your hometown, went on strike, got together with the feminists in your life for cake or cocktails, donated to a women's rights organisation, wrote a letter to your local MP, took our gender equality pledge, or simply spoke out for women in your workplace, we thank you.
This International Women's Day, the thriving movement came together for all women, in all their diversities, and acknowledged that it is impossible to separate other social justice movements from feminism. When we speak out against sexism, we also speak out again racism, ableism, ageism, homophobia, transphobia, and religious persecution.
The women's movement is only as strong as the glorious humans that make it up, and by standing in solidarity with your sisters from all over the world, you're an integral part to change we need to see.
Thank you for standing with us this International Women's Day, and every day, to advance the rights of women everywhere.