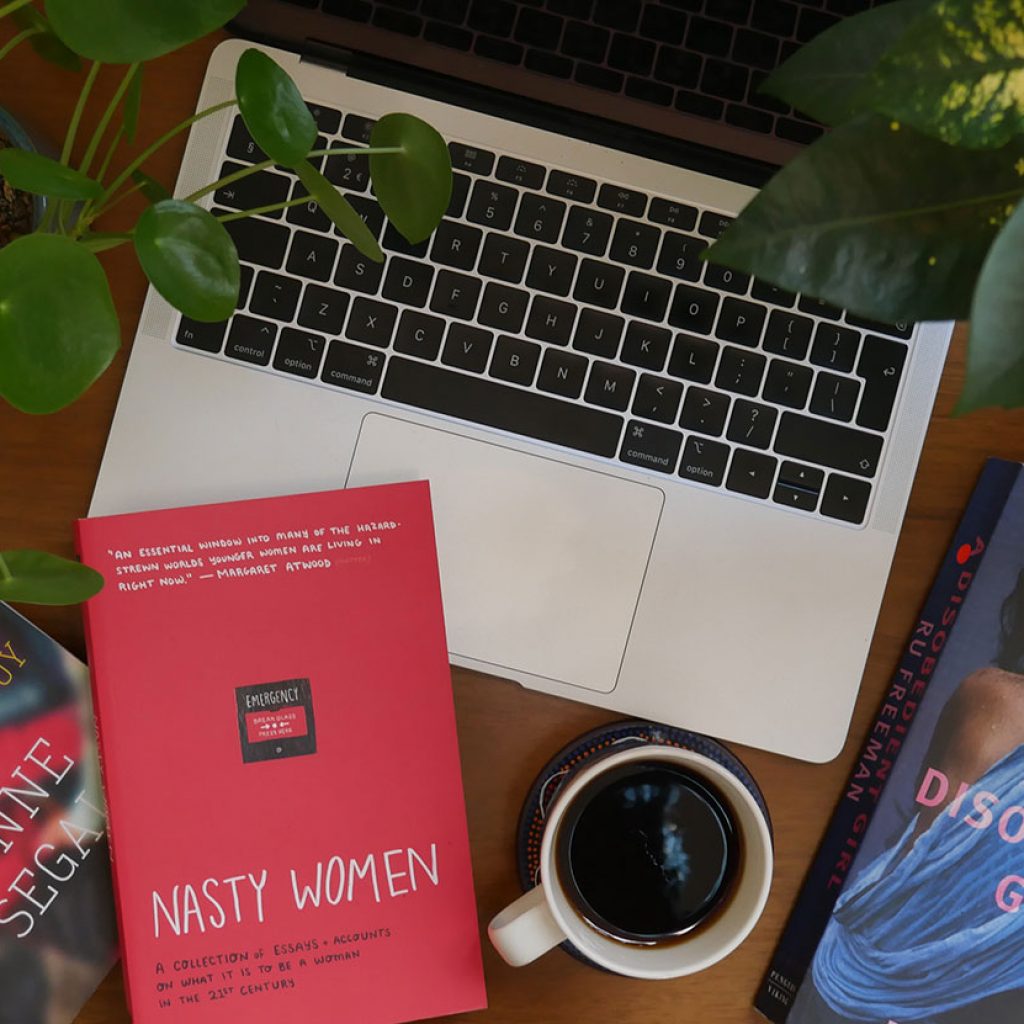 "She Is Too Fond of Books" – Online Book Clubs for Feminist Readers
In times of uncertainty and isolation, it's all the more important that we try to reach out and strengthen our sense of togetherness.
In times of uncertainty and isolation, it's all the more important that we try to reach out and strengthen our sense of togetherness. Given the current rules around social distancing to save lives, we already know the digital space will be vital to ensuring we remain connected. 
Among the online communities that have emerged already are virtual book clubs, so IWDA's Sophie Baggott has scoured the internet and gathered a range of options that may appeal to our feminist supporters around the world…
Formed in early 2014, Women's Melbourne Network (WMN) is a volunteer-run organisation whose aim is to create a network for young women to learn, share and engage with gender issues affecting society in the move towards gender equality. WMN is a diverse group of young women who value the principle of inclusive discussion in the movement toward gender equality. The current book? The Story of a New Name by Elena Ferrante.
Launched by Brandi Suttles in March, Lady Leaders Readers is a virtual book club for women of colour to read and discuss leadership topics. The club supports women authors who are often excluded from sharing their voices in this space. The current book? Career Rehab by Kanika Tolver.
Powerful, provocative and full of "off-the-shelf" advice and inspiration from talented authors, the Badass Women's Book Club is a community of women who support each other on the journey to being their most empowered, authentic and confident selves. Through intentional discussions, meaningful connections and engaging resources, the book club aims to inspire women to take action and live their "best badass life". The current book? Such a Fun Age by Kiley Reid.
Hosted by Alison Larkin, this Virtual Audiobook Club offers a space to share favourite Jane Austen quotes and chatter about anything 'Austenesque'. As it's an open invite to all, if money is an issue then just let the host know and you'll receive a free audiobook download of the novels. The current book(s)? Sense and Sensibility and Pride and Prejudice.
The She Should Run Book Club is for anyone interested in women's leadership or simply keen to be in a group of supportive women. She Should Run is a nonpartisan nonprofit that encourages women from all walks of life to run for office, believing that democracy benefits from the varied perspectives and experiences that women bring to leadership. Their book club follows this same belief, highlighting the stories of women in leadership with emphasis on how to highlight these attributes in our own lives. The current book? Dare to Lead by Brené Brown.
Happening weekly until 30 April, the Translated Fiction Book Club is a great option for feminists who love to read widely. Hosted by various presses in collaboration, this is an exciting opportunity to read and discuss writing from all over the world – often with the book's translator. The current book? Fate by Jorge Consiglio, translated from the Spanish by Carolina Orloff and Fionn Petch.
In the Tolstoy Together book club, award-winning Chinese-American author Yiyun Li invites each of us to read and discuss War and Peace with her over the next three months. "I have found that the more uncertain life is, the more solidity and structure Tolstoy's novels provide," she says. "War and Peace is a perfect book to read together for the duration of our necessary isolation." The current section? Volume I, Part III, iii-iv.
---
Looking for other tips to stay connected during isolation? Explore our list of feminist podcasts and check out our intersectional reading list!