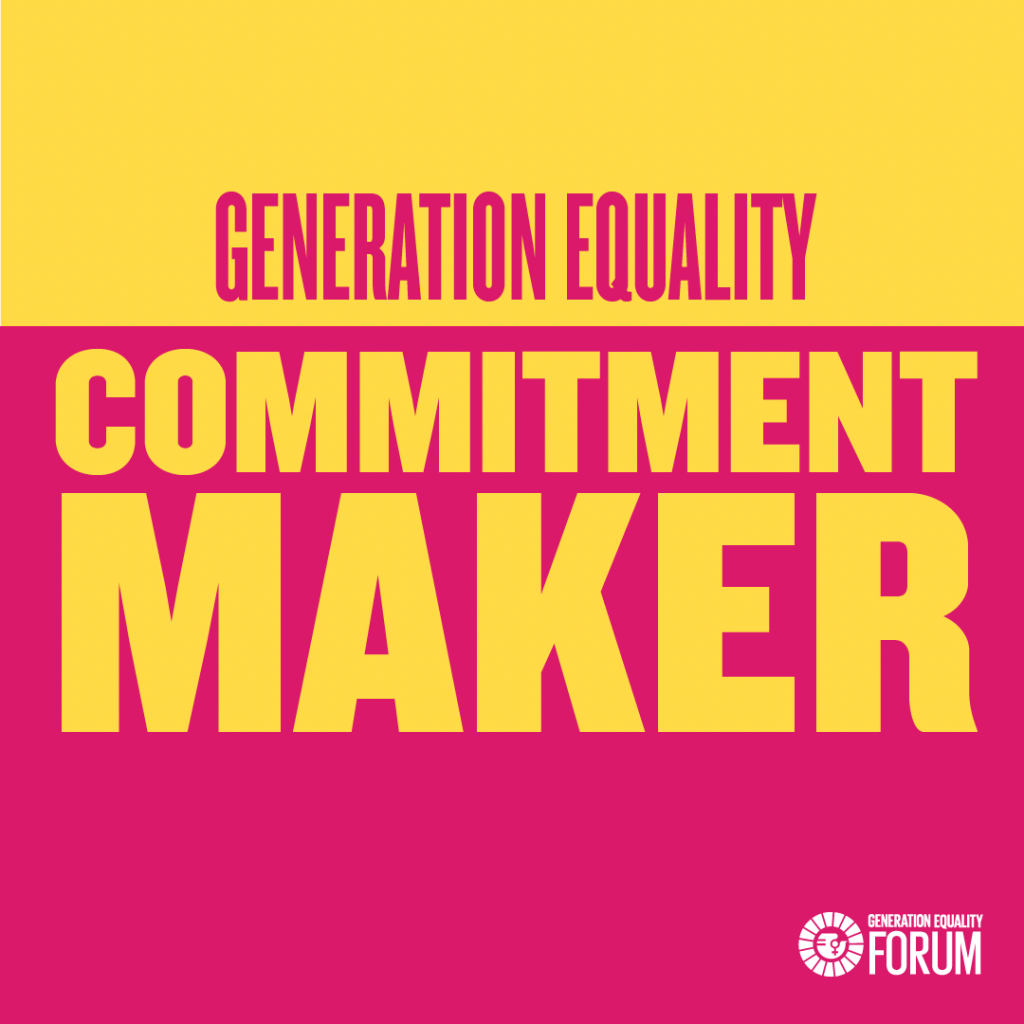 IWDA's commitments to Generation Equality
IWDA is honoured to make a number of significant contributions towards the Generation Equality Action Coalition on Feminist Movements and Leadership IWDA is proud to co-lead the Generation Equality Action Coalition on Feminist Movements and Leadership.
Together, we are striving for a world where diverse feminist leaders, movements and organisations are fully resourced and supported to become sustainable, can carry out their work without fear of reprisal, and advance gender equality, peace, and human rights for all.
IWDA is honoured to make a number of significant contributions towards the Action Coalition on Feminist Movements and Leadership:
1. AUD$4.5 million annually for women's rights organisations
IWDA commits to sustain and improve flexible funding which includes multi-year, core support for diverse women's rights organisations primarily in Asia and the Pacific.
We know that women's rights organisations need funding to be not just to do so that they can engage with and respond to the complexity of their environment with agility and locally-led solutions.
As part of this, IWDA commits to grant a minimum of $4.5 million Australian dollars annually to diverse women's rights organisations – a total of $22.5 million over five years.
2. Build the availability of individual-level, gender-sensitive data
IWDA commits to build the availability of individual-level, gender-sensitive data that reveals the relationship between gender and poverty through our flagship program: Equality Insights.
This has been a priority since Beijing and it remains a critical gap. We need both the politics and the processes to be aligned to achieve the availability of gendered data that gives a meaningful starting point for tackling gendered poverty.
3. Advance an Australian Feminist Foreign Policy
Building on the significant momentum and growing evidence around the world for Feminist Foreign Policies, IWDA commits to convening a coalition of diverse feminist organisations to advance an Australian Feminist Foreign Policy.
Read our latest research From Seeds to Roots: Trajectories towards Feminist Foreign Policy.
4. Continue to decolonise our approach to feminist and development
As feminists we know that to transform the world we must transform ourselves. IWDA commits to continue to take actions to decolonise our approach to feminism and development. We want to become the best we can be in the world at north-south partnerships.
We also commit to improve organisational enablers of diversity and inclusion at all levels of the organisation, addressing racial injustice and discrimination of all forms. We endeavour to listen, learn and act to become an explicitly diverse, inclusive and anti-racist feminist organisation. This journey is core to our values and vision.
Read our Feminist Movement Strengthening Framework, detailing our approach to decolonising feminist solidarity.
Collective Commitments
We are also proud to join the following collective commitments, in partnership with other feminist movement allies:
Co-Create a global alliance for sustainable feminist movements
We commit to, by June 2022, co-create a Global Alliance on Sustainable Feminist Movements as a multi-stakeholder initiative focused on exponentially increasing, sustaining and improving financial and political support for women's rights and feminist organisations and movements.
Co-create a global survey of feminist organisations and movements
Working alongside ARROW, Equality Fund, Equal Measures 2030 and FEMNET, we will co-create a new, regular global survey of feminist organisations and movements. The survey will assess the health and diversity of feminist movements, compile up-to-date information on progress and setbacks for gender equality, and drive accountability for gender equality commitments, including under the Generation Equality Forum.
Feminist Foreign Policy Global Partner Network
The Global Partner Network for Feminist Foreign Policy is an informal, global and multi-stakeholder network and dedicated space for the advancement of the field of feminist foreign policy. Its main purpose is to deepen understanding about the ideas, policies, collaboration opportunities and partners working to advance feminist foreign policy in a range of global contexts, and to identify concrete actions and timelines to move this agenda forward—including at the Generation Equality Forum.
Implement feminist practices within our organisation
We, the leaders and commitment makers of the Action Coalition on Feminist Movements and Leadership, collectively commit to continue deepening our understanding of intersectional feminist principles, practices, approaches and leadership and further integrate them into the work of our organisations and institutions, as well as the Action Coalition, and across the Generation Equality process and accountability framework.
Drawing on the core principles outlined in the Action Coalition blueprints and the Young Feminist Manifesto, as well as its recommendations for a transformative design approach, we commit to leading by example by implementing feminist practices within our organisations, transforming stakeholder relationships and building gender-balanced, non-heteronormative, non-binary and gender-transformative leadership, as well as discrimination-free institutions (including sexism, racism, ableism).
We encourage others to join this commitment.
Gender & Environment Data Alliance
WEDO and IUCN, together with a group of multi-stakeholder partners, will launch a diverse multi- stakeholder alliance to advance gender-just climate action at all levels through improved accessibility, understanding and application of gender-environment data.
For all of us working in the Generation Equality Action Coalition leadership we are motivated by the common sentiment that equality cannot be the promise of another lifetime! There's still time to become a commitment maker and act for equal.