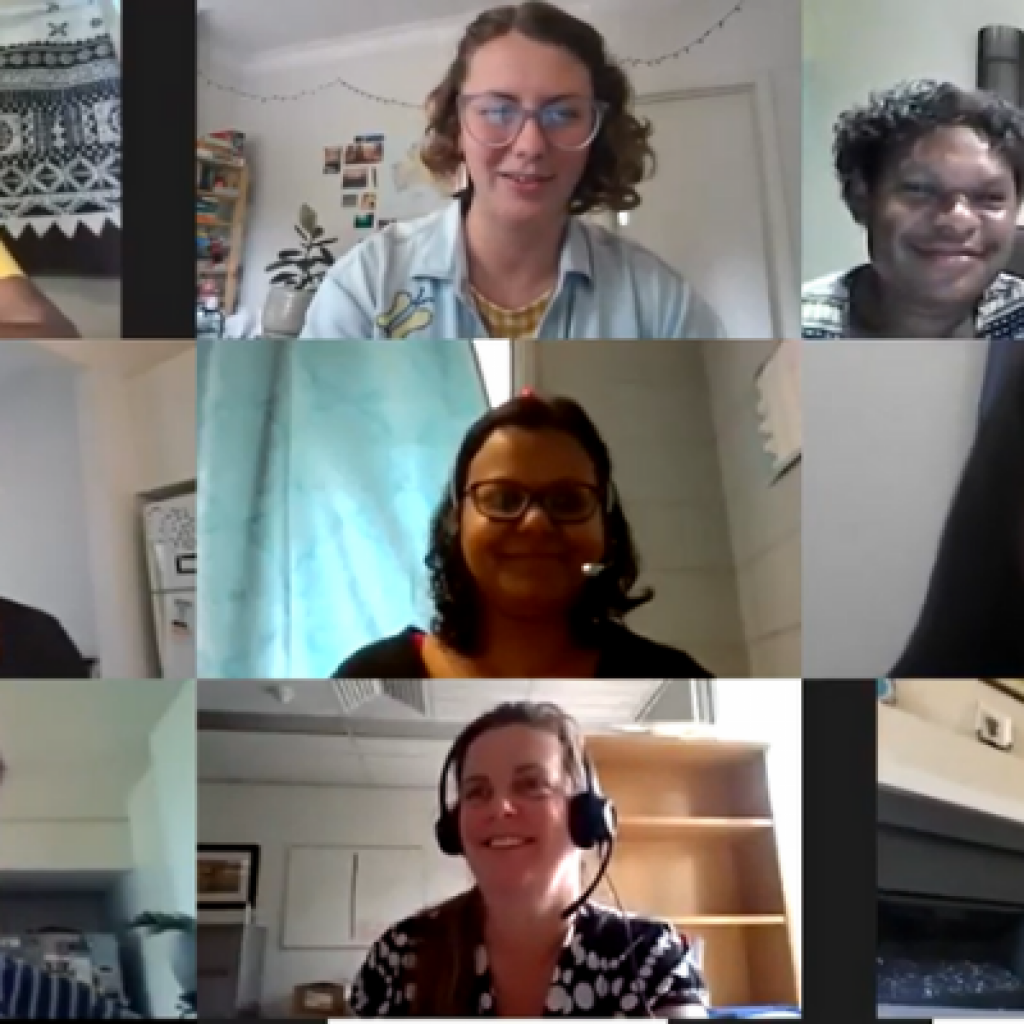 How young women led their communities in the face of a pandemic
This month, the Generation Equality Forum took place in Paris and virtually – bringing together women's rights activists, civil society, governments and the private sector to chart a new way forward for gender equality. Young activists called for their voices to be heard at this forum, and in all decision-making spaces. 
Now more than ever, we must listen to young women leaders. 
That's why it was powerful to witness young women come together during this year's UN Commission on the Status of Women (CSW) to make their demands clear. 
At a parallel session during this years' CSW, young women from Asia and the Pacific joined together virtually to discuss their experiences as leaders during COVID-19. 
Watch the recording above and listen to the voices of five leaders who have advocated for change on behalf of themselves and other young women in Tonga, Cambodia, Papua New Guinea and Samoa throughout the course of the pandemic. 
In each of these countries, and across the globe, governments, non-governmental organisations and feminist movements must adapt to include and support young women, particularly in times of crises. During this discussion, the young women leaders shared their reflections on how that support can be shaped to empower the next generation to lead their communities through future disasters. 
"If we are discussing the world in which we are going to be living in tomorrow – the world that we as young women are going to be leading and becoming doctors, future prime ministers and mothers – I believe that our vision, ideas and opinions are very much needed in these public decision-making spaces," said Anamalia Falemaka from the Talitha Project in Tonga. 
"We can contribute and bring up the different things in our society that we as young women are affected by, that is why we should be included. Our voices do matter in these kinds of decision making. They will make it a safer and more healthy places for us to live in in the future."  
In 2020, IWDA worked with a cohort of young women from Asia and the Pacific to co-create a video called COVID-19:A message from young women. In this animation, young women from the Pacific and Asia described their experience of the pandemic.  
The COVID-19 crisis has exacerbated many of the inequalities experienced by young women in Asia and the Pacific. Family violence and unpaid care work has sky-rocketed during lockdowns, and the economic crisis has increased food insecurity and financial stress. All of these impacts disproportionately impact young women and girls' health and safety.  
Despite often fearing for their own health and safety, young women were able to work together to raise awareness of COVID-19 in their communities, sanitise hospitals, provide food for those in need and organise community movements. This CSW side event made space to expand on some of those personal stories of change and leadership from young women.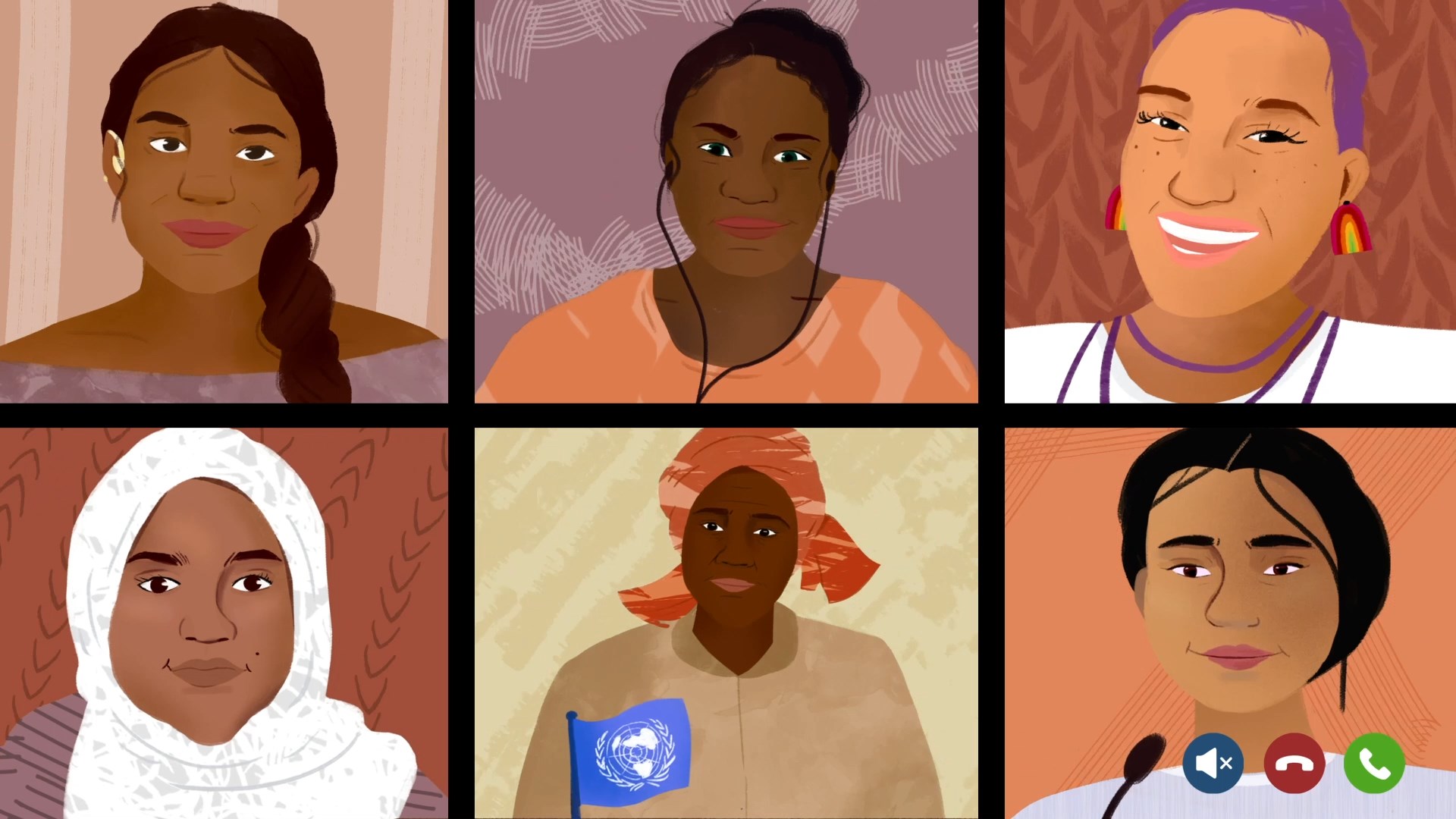 "For me, during the pandemic, I was able to provide food for my family because I got trained from the program and I got the skills that helped me to produce my own food and have financial training to support my family," said Clara Opur. Through her work with Voice for Change in Papua New Guinea, Clara has helped provide counselling for women experiencing violence in the remote and rural communities of Jiwaka Province. Clara and her colleague Angela Mong reiterated that enhancing financial literacy skills can help young women increase their independence and ability to support their families, particularly in times of crisis. 
Ramona Boodoosingh, who works with Brown Girl Woke and is also a teacher and mentor for young women in Samoa, reflected that "it was remarkable to listen to narratives that embody sympathy and a deep awareness of the difficulties faced by their fellow community members and how they as young women leaders could assist those most in need." 
Older women and established leaders were encouraged in this discussion to share their resources, networks and power with young women as they grow into leadership positions. The group advocated for ground-up systemic change and advocacy at the government level. There was discussion around this work, starting with changes to gendered attitudes within the community. 
"Governments should allocate money to implement law and policy and promote the status of women to achieving equality," said Seavmey Nogrn, Advocacy and Networking Program Officer at Gender and Development (GADC) in Cambodia. "Strictly enforce against any practice that moves forward gender inequalities and punish any acts that interfere or reinforce negative stereotypes and gender bias and discriminatory mindsets."  
A resounding message from all speakers was the power of believing in young women, listening to their stories and priorities, and trusting their ability to lead.   
"If you asked me if I was going to become a leader [when I was younger], I don't think my answer would be yes," said Anamalia. Before participating in the Talitha Program's Girls Empowerment Camp, Anamalia did not feel empowered with the knowledge required to address issues in her community, and did not see how she could help make a change. Now, she can envision becoming Prime Minister of Tonga one day.
"I know that there is a lot of young girls and women out there who have what it needs to become a leader, but I believe that the only things that is left to do is believe in them and have our communities have that faith in us to help us feel that we do matter and we could become a leader some day," she said. 
The key message of Anamalia and other young women leaders? Keep believing in yourself and keep making change in your community. It's time for young women to lead.