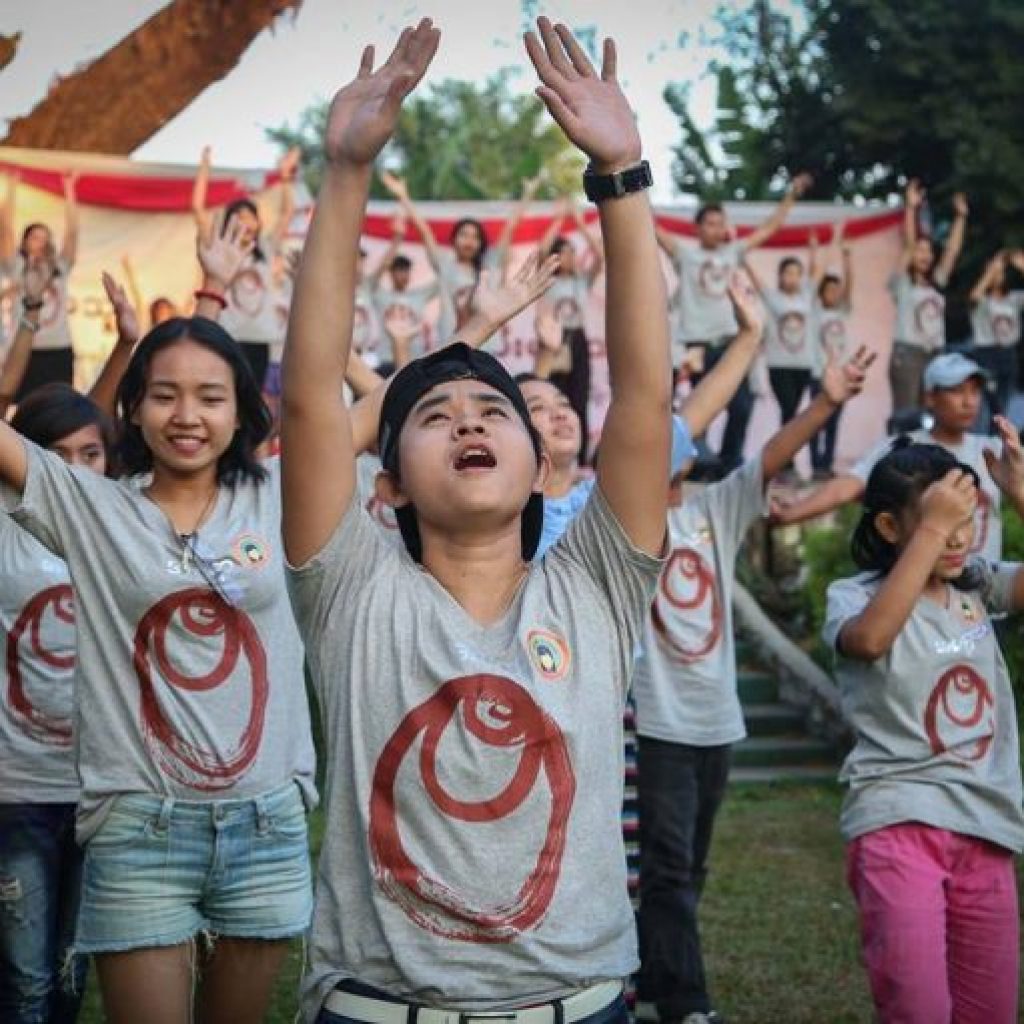 Here's What International Women's Day Looked Like Across The Asia Pacific Region
We're still feeling elated from the amazing vibes of yesterday's International Women's Day march in Melbourne. We heard rousing calls to action from some truly inspiring women, got caught up in the chants that brought thousands of people together, and let the beautiful energy of the day reinvigorate us.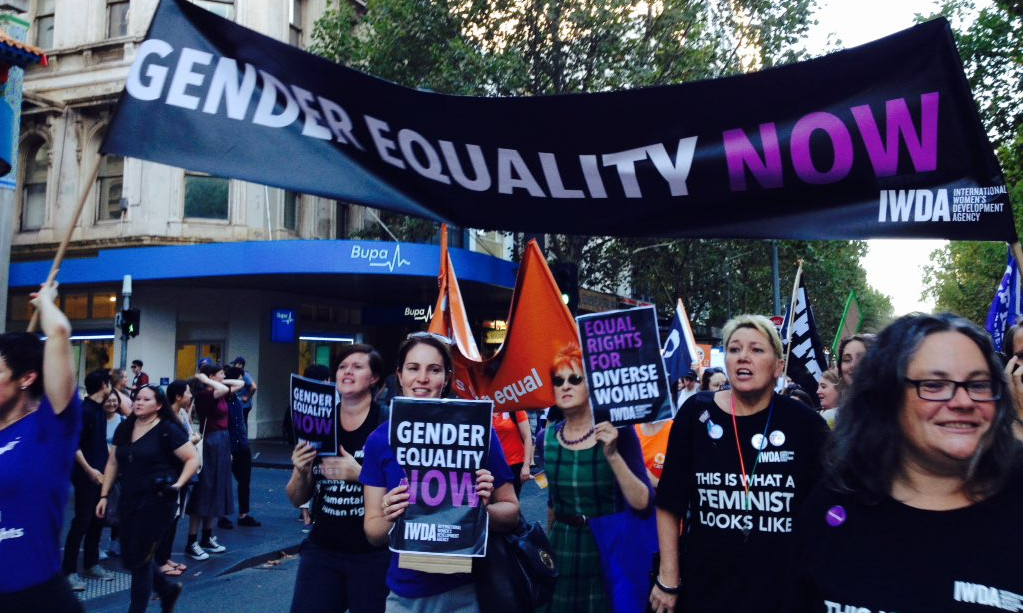 But as we know, the women's movement is thriving, diverse, intersectional and global. While we marched in Melbourne, women all over our region marked the day in different ways. Here's what a few of our partners got up to.
Papua New Guinea and Bougainville
In Arawa, Bougainville, 267 Women Human Rights Defenders came together for a one-week forum coordinated by IWDA partner Nazareth Centre for Rehabilitation with support from IWDA and the Australian Government.  They met to celebrate wins, discuss challenges and strengthen networks and referral pathways in order to better protect and defend women's and children's rights. To commemorate International Women's Day, every woman in attendance took part in a chant of "Human rights are Women's rights. Women's Rights are Human rights, once and for all!", celebrating and acknowledging their role as part of a global movement.
In East Pomio, Papua New Guinea, the celebrations were a bit more low key – the male staff of IWDA partner Wide Bay Conservation Association make mugs and t-shirts to celebrate the women that drive their organisation, and they all ate cake emblazoned with Powerful Meri, which translates to 'Powerful Women'. Any celebration that involves cake is our kind of party.
Cambodia
IWDA partner United Sisterhood Alliance is made up of a group of organisations that advocate for women's right to safe, secure and fairly paid work. While we usually talk about them in the context of garment workers, one of the four organisations they're comprised, Women's Network for Unity, work to advance the rights of sex workers. Women's Network for Unity provide sex workers with support, information and rights-training, advocating for safer conditions and calling for sex work to be treated the same as any other kind of work. This International Women's Day, they took to the streets in a sea of red to march for an end to sex work discrimination.
Fiji
Our partners in Fiji spent the day doing very different things. For DIVA for Equality, that meant going on strike. Joining a global movement of solidarity, they closed their offices, took to the streets, and added their voices to the call for universal human rights for all.
FemLINKPACIFIC held a beautiful solidarity event, attended by the Australian High Commissioner, where diverse women from all backgrounds came together to share their stories, bond over their similarities, celebrate their differences and take strength from each other.
Fiji Women's Rights Movement (FWRM) GIRLS program spent an afternoon playing tag rugby, challenging the traditional view of rugby as a boys sport and giving girls a chance to have time on the field exclusively for them. In a press release, FWRM stressed the importance of showing girls they are capable of anything:
"Using sports like rugby is a creative way to help build confidence and also raise awareness on the existing societal perceptions against girls' participation in male-dominated fields."
FWRM, DIVA for Equality and other women's organisations were also involved in an annual International Women's Day Reclaim the Night march in Suva (organised by Fiji Women's Crisis Centre), braving a huge thunderstorm to continue marching.
Myanmar
The women's movement has really come together this year –for the first International Women's Day event since the democratically-elected Government came to power in Nov 2015.  NGOs, including IWDA partner Women's League of Burma, are coordinating joint activities as part of 'Women's Week' – it was kicked off by National League for Democracy leader Aung San Suu Kyi and will all end with a big bang with a large fair this Sunday.
Our partner Akhaya Women celebrated the day in a different way. They brought young people who have felt the negative impact of their patriarchal society together for speeches, chants and a roar song, where everyone got a chance to vent their frustrations with music and call for a more gender equal society.
Shan Women's Action Network participated in several different activities in Chiang Mai, northern Thailand and Taunggyi, Shan State on International Women's Day. In Taunggyi, they attended the first ever joint community organisation and Government event. In Thailand, over 200 women marched for all diverse women: sex workers, migrants and refugee women, transgender women, women with disabilities, mothers and carers, factory workers, indigenous and farmers joined together to demanding equality, and an end to gender based violence, sexism and oppression.
Despite being separated by oceans, we feel a deep connection to our sisters across the Asia Pacific region. Whether it was cake, conferences or roaring song, our partners all over the region did something beautiful to mark International Women's Day. Here's to an even bigger IWD 2018.