Friday feminist sHEROes: Planned Parenthood
January 6, 2017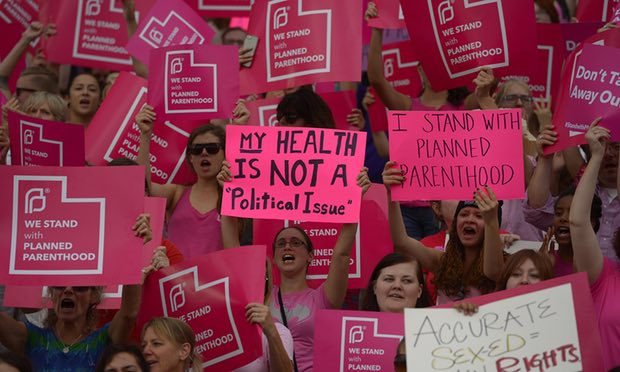 Just say you're a sexually active young woman growing up in the United States. Because of the stigma, you're too scared to talk to your family GP about your contraceptive options. Luckily, there's a Planned Parenthood in your town, where you can learn about your options, get health tests, and receive advice about abortion, consent and Sexually Transmitted Infections.
For so many women across the United States, Planned Parenthood is a primary medical resource. These women, particular those who are women of colour, LGBTQI, living rurally or otherwise unable to afford medical care, rely on their services to manage their sexual and reproductive health.
Without these services, their choices, rights and access to essential healthcare are at risk.
These services are currently under threat. Once elected President, Donald Trump has committed to completely defunding the services that so many women rely on to maintain their sexual health. The fact that Planned Parenthood offer abortions is the reason for the crackdown – but these account for only 3% of services.
This is an attack on women's rights to control their own bodies. In 21% of counties, Planned Parenthood is the only family planning provider. If Planned Parenthood were to close, it could put thousands of women's health, agency and choice at risk.
But Planned Parenthood and their 9.5 million supporters aren't backing down. In a Facebook live video released today, they were strong, proud, and resolute in their fight against the cuts to funding of women's reproductive rights. Planned Parenthood called on the 2.5 million US women who access their services to tell their stories, tweet #IStandWithPP, and attend rallies and events all over the country.
Women mobilising for their rights is what we're all about. We stand in solidarity with Planned Parenthood and the millions of people all over the US who are speaking up for women's rights.
To learn more, visit www.istandwithpp.org.