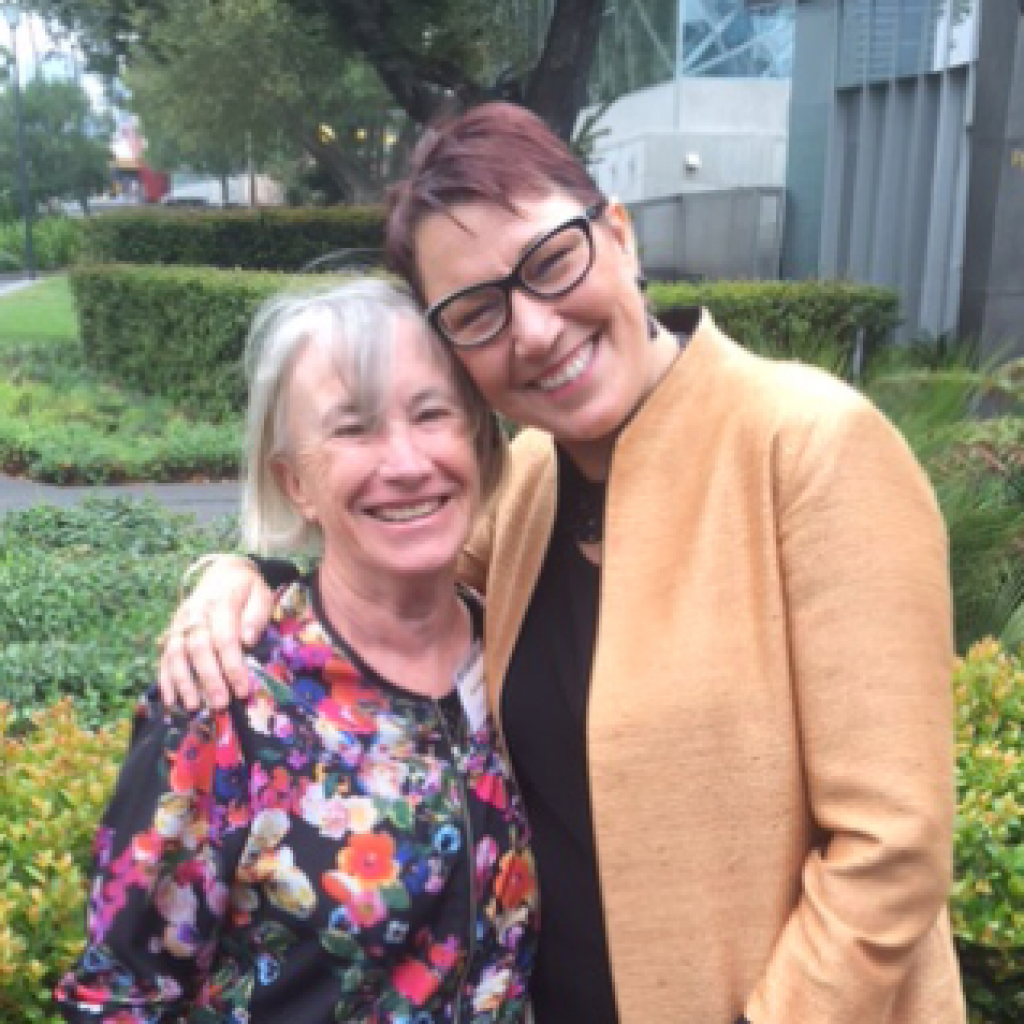 Dr Wendy Poussard Order of Australia (AM) – Super Star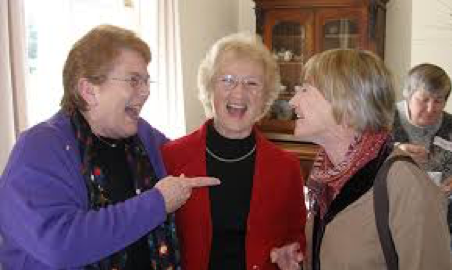 IWDA's Co-Founder has today been awarded an Order of Australia for significant service to the community, particularly as an advocate for the advancement of women's rights in the Asia-Pacific region.
Wendy Poussard has always been an inspiring role model for learning and action. Anyone who has worked with Wendy knows what a remarkable woman she is. Her humility, gentleness and generosity of spirit characterise her but Dr Poussard is a force to be reckoned with! Researcher, teacher, peace builder, writer, poet, marathon runner, gender expert, human rights advocate and trainer, disaster risk mitigation leader, project leader, community facilitator, conflict transformation practitioner, technical adviser, development specialist, program designer, M&E adviser, Chairperson, wife, sister, mum, grandma and of course – a feminist friend to thousands of people throughout the world. Bravo Wendy on receiving the AM.
When Wendy sets her mind to something – there's no stopping her. She co-founded International Women's Development Agency in 1985 and was IWDA's first CEO. The Wendy's (Wendy Poussard AM and Wendy Rose AM) and Ruth Pfanner were pioneers in establishing a new direction for international development by placing women at the centre of management, planning and partnerships with women's groups in Asia, Pacific Island Countries, Africa, Central and South America, and with Aboriginal and Torres Strait Islander women in Australia.
Three and four decades into her career she decided to write a PhD Thesis on Conflict and Cooperation in International Projects in Vietnam. She also started running half marathons and became a poet-in residence at the Old Melbourne Goal, continuing her publications of poems centred on peace, nature and kindness.
Wendy has worked around the world with communities and community organisations in Australia, Cambodia, Canada, Timor-Leste, Fiji, Hong Kong, Indonesia, Japan, Kenya, Lao PDR, Marshall Islands, Nepal, Papua New Guinea, Philippines, Republic of Korea, Solomon Islands, Tanzania, Thailand, Tonga, Vanuatu, Viet Nam, Sri Lanka and Zimbabwe.
Listening to, and learning from Wendy is a smart thing to do. Wendy's contribution to the International development sector is magnificent. She has worked with ACFOA (now ACFID), Asian Bureau Australia, IWDA, Plan International, Oxfam, Caritas Australia, Asian Development Bank, Christian Children's Fund, Save the Children, Good Shepherd Sisters, UNIFEM, UNDP and AusAID/DFAT. Prior to establishing IWDA, Wendy was the National Coordinator of the Women and Development Network of Australia. In the early 90's Wendy was the Pacific Regional Director for the Canadian Development Agency CUSO and by 2011 Wendy was supporting the psycho-social needs of development workers through her Board contributions to the Mandala Foundation. Wendy is a relentless champion for women and girls, the needs and rights of indigenous peoples and refugees.
She has a special relationship with Viet Nam stretching over 3 decades. She worked closely with the Vietnam Women's Union for over 20 years and in many bi-lateral project and program roles as a Community Development, Gender and Community Based Disaster Risk Management Adviser.  Fittingly, she was awarded the Merit Medal by the Presidium of the National Viet Nam Women's Union for contribution to the equality and development of Vietnamese women in 2006. Wendy's stories from life in Hanoi and Quang Ngai are film-worthy.
Not surprisingly, Wendy Poussard was also inducted into Victorian Honour Roll of Women in 2011. Today we honour the wonderful Wendy Poussard AM for all she has done and achieved but mostly we thank her for being such an inspiration and all round beautiful human being. Congratulations.
The Women of IWDA.