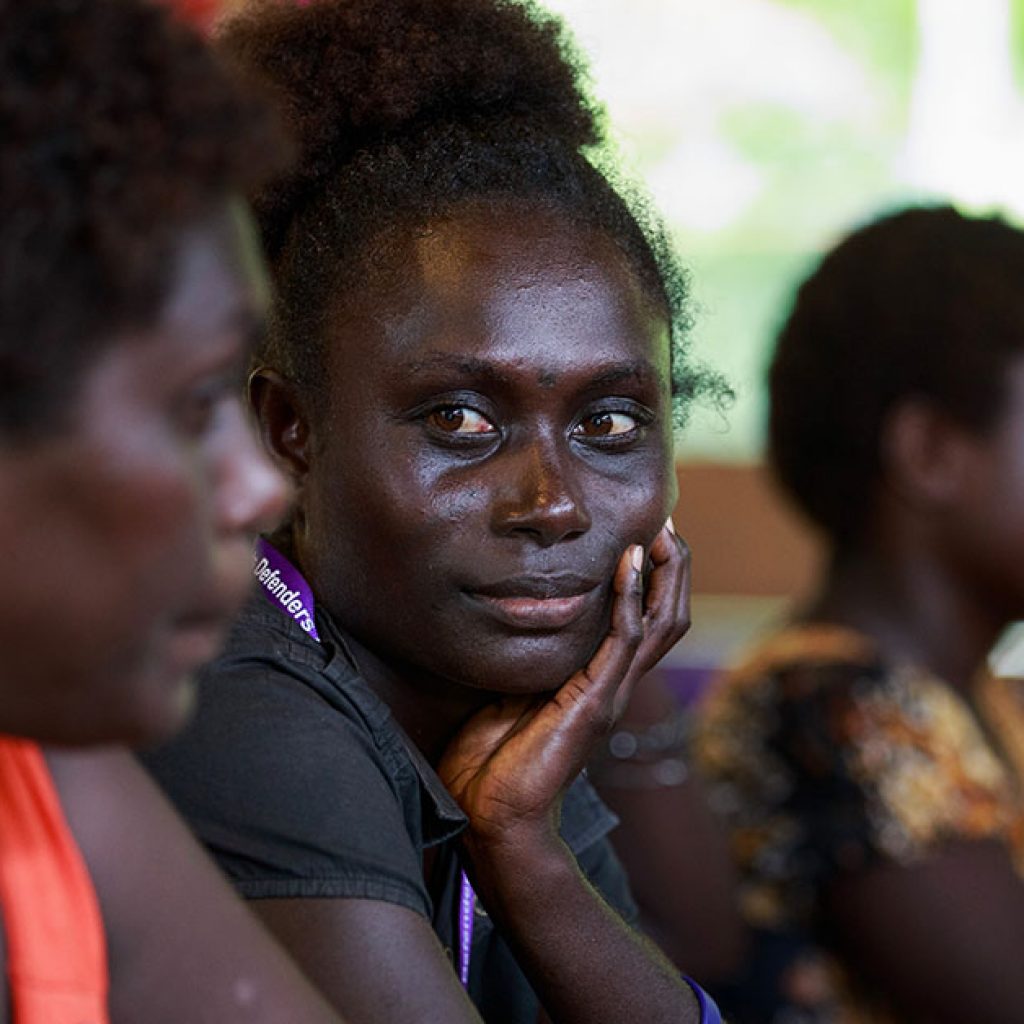 COVID-19 Impacts Women Differently, and Here's How
Health crises amplify existing inequalities. Here are just some of the impacts of COVID-19 faced by women around the world.
Health crises amplify existing inequalities. Within only a few months, COVID-19 has triggered unprecedented change to societies on a global scale – and the consequences are not gender-neutral. We may be weathering the same storm, but we are in very different boats. The national and international response must address the gendered impacts of this pandemic. Below are just some of the impacts faced by women around the world, and help women most at risk during COVID-19 by donating now.
Increased care-giving
Care work, paid and unpaid, is critical to sustaining societies' wellbeing and supporting people to live meaningful, healthy lives – whether that's support for children, people with disabilities, older people or people who are sick. Around the world, women are estimated to undertake 76.2% of the total amount of unpaid care work – that's more than three out of every four hours performed. This unequal burden on women reduces their time for leisure or paid work, which in turn negatively impacts their health and economic autonomy. With children out of school and heightened care needs for older or unwell family members, the COVID-19 pandemic has laid bare this typically invisible labour. In terms of paid care, as women hold two-thirds of health sector jobs globally they have been on the frontlines of care work for people affected by the pandemic. Learn more in our recent factsheet: Care in Crisis.
Loss of livelihoods
Globally, 740 million women work in the informal economy. Across Asia and the Pacific, women are more likely than men to hold jobs in under-regulated industries with low wages and poor protections. One example is the garment industry. With thousands of garment factories having been forced to close due to the pandemic, millions of women have lost their livelihoods. The long-term economic impacts could be disastrous, particularly for women with no social support system. Learn more about how our partners support garment workers.
Higher risk of gender-based violence
The evidence shows that during any major crisis or disaster, violence against women is likely to increase. Since the COVID-19 pandemic has seen societies go into lockdown at home and around the world, there has been an even greater risk of gender-based violence. We know that high-risk situations are exacerbated by increased household and financial pressures, disruptions to daily life and heightened stress. Within Australia, there has been a 10% spike in demand for urgent assistance since lockdown began in March, and in other countries the figure is higher: Fiji's National Domestic Violence helpline had a 500% increase in calls during April compared with February. Learn more in our blog calling for homes to be made safe for all women.
Closure of civil space
This year had been billed as a ground-breaking year for gender equality: the 25th anniversary of the Beijing Platform for Action (the most progressive global agreement to date on women's rights) and the 20th anniversary of UN Security Council Resolution 1325 on Women, Peace and Security. Instead, multilateral forums have been cancelled or delayed indefinitely due to COVID-19. In March, the United Nations indefinitely postponed the full program of the Commission of the Status of Women (the largest global gathering on gender equality). Without proactive measures to ensure that women have an equal say in decision-making at all levels, the hard-won rights of women are at risk. What's more, human rights organisations report that many governments are using COVID-19 as a pretext to enact repressive laws and restrict fundamental rights in order to cement their own power. Enacting broad-sweeping measures like mass surveillance and censorship, often with little oversight or accountability, the emergency response has been used by some to justify crackdowns on critics – including women's rights defenders in some cases. It is vital to ensure that hard-fought gains brought about by activism don't become another casualty of the pandemic. Learn more in our CEO Bettina Baldeschi's call for leadership on gender equality.
Limited access to sexual and reproductive health and rights services
As the pandemic has overwhelmed the health sector worldwide, the provision of sexual and reproductive health services (which includes maternal health care and gender-based violence related services) has been drastically impacted. These services are a human right and central to the health, rights and well-being of women and girls. The redirection of attention and critical resources is likely to result in exacerbated maternal mortality and morbidity, and a rise in rates of adolescent pregnancies, HIV and sexually transmitted diseases. Learn more about our position on SRHR in our recent paper.
---
Over the 35 years IWDA has existed to advance the rights of women and girls, we have seen first-hand the grim reality of gender inequality: poverty, violence, human rights abuses. But we've never seen anything with the potential for such a devastating impact on women and girls as the COVID-19 global pandemic. Help women most at risk during COVID-19.