Case study: Fiji Women's Rights Movement, Fiji
October 17, 2016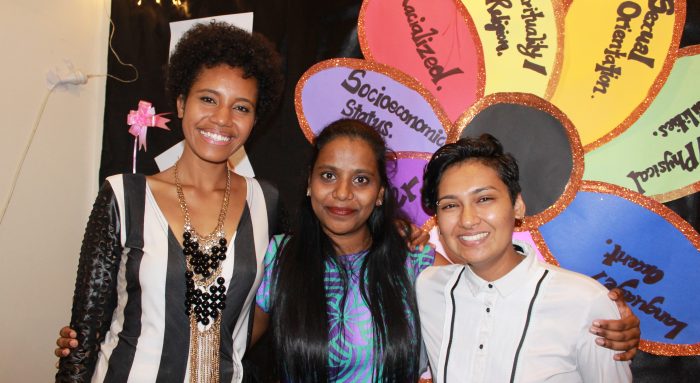 "(We learned that) empowering others begins with empowering yourself. (The Emerging Leaders Forum) was a journey of liberation." – Lagakali Tavaiqia, graduate of the Emerging Leaders Forum.
Women who want to be leaders in Fiji have traditionally been met with conservative attitudes and few opportunities. Sexist attitudes about women's ability to lead continue, and only 16% of Fiji's current parliament is made up of women. Young women like Lagakali Tavaiqia can face the additional challenge of age discrimination.
She is determined to be part of the next wave of women leaders in Fiji. And with support from Fiji Women's Rights Movement, her and other young women like her are dismantling patriarchal notions of what a women should be.
By teaching women about their rights from a young age, Fiji Women's Rights Movement are shattering expectations about what a leader looks like in Fiji.
Their Emerging Leaders Forum (ELF) is a year-long leadership program that focuses on strengthening leadership skills among young women aged 18-25. It teaches young women to know their rights, gain confidence in public speaking and learn the value of their voice.
The ELF graduates then take their newfound skills and confidence into their communities and implement their own initiatives for change.
Maryann Lockington, like Lagakali, is one of the graduates of the latest cycle of ELF. Maryann was already an up-and-coming member of Fiji's youth parliament, but ELF helped ensure she can speak to and for the diverse voices of her community:
"In the youth parliament I'm exposed to people that are quite conservative, and being able to really communicate my views to them constructively without stepping on their toes too much… I learned that from ELF. It's really helped me get across feminism as a thing for everyone, and there's that idea that it's not, (that) it's just for women."
Many past ELF graduates have gone on to do spectacular things for women's rights. Betty Barkha is now on the board of a global women's rights organisation, AWID. Roshika Deo ran as an independent candidate in the 2014 Fijian Elections. And Mei Mili is working directly with girls in her community to break the cycle of deeply entrenched gender inequality.
You can learn more about Mei Mili's work in IWDA's documentary, DANCE SELINA.