A personal recount of FLOW by Losana Tuiraviravi from Fiji Women's Forum
December 22, 2015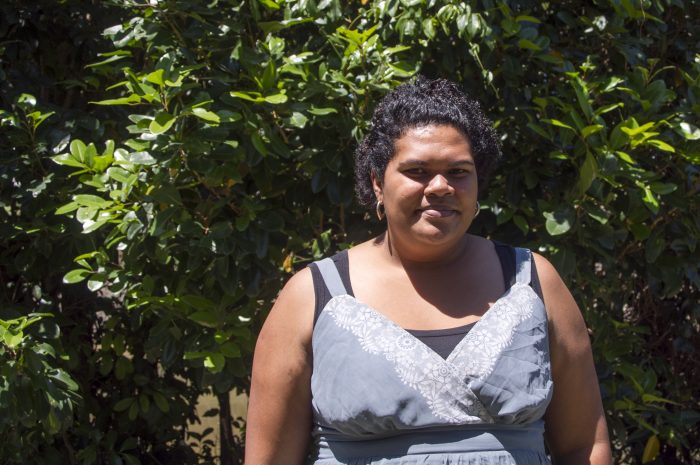 As Phase 1 of IWDA's Funding Leadership and Opportunities for Women (FLOW) Program comes to an end, we've taken a moment to reflect on what has been achieved by talking to individual women who work within our program partner organisations. Losana Tuiraviravi from Fiji Women's Forum is one of these women.
Losana is the Fiji Women's Forum Coordinator. Fiji has been in a cycle of military coups since 1986 and only recently emerged from military rule in the September 2014 General Election. During this period, women's organisations have been active in building alliances around democratisation. The Fiji Women's Forum is the most recent example of this movement building. The Forum is a partnership of four established women's organisations in Fiji: the National Council of Women, Soqosoqo Vakamarama I Taukei, femLINKPACIFIC and the Fiji Women's Rights Movement.
These partnerships allow members to share their resources and expertise, and to combine their collective voice to achieve real change. Over the life of the FLOW Program, the Fiji Women's Forum has developed into a formidable group of diverse women who have gone on to influence Fiji's slow return towards democracy and recognition of human and women's rights.
IWDA began working with the Fiji Women's Forum under the FLOW Program in 2013. Since then, five Fiji Women's Forum meetings have been held. Each of these has brought together more than 50 women from the four organisations. These meetings have evolved to focus now on supporting the women in contributing to the Fiji women's rights and feminist movement:
"Our first retreat was focussed on relationship strengthening… We wanted to work in solidarity but it was a challenge because of differences." – Losana Tuiraviravi
Through IWDA's support, the Fiji Women's Forum's ability to cooperate grew. As a result, the Forum has enabled women to actively influence public policy by learning more about current and proposed political changes, enabling the development of key positions and demands for women's rights, and amplifying women's collective voices and proposals regarding the Constitution, elections and politics. Losana expanded on how the network cooperated in order to achieve shared goals:
"We wanted to get to a place where we could work together despite our differences… For me, through the years, I've actually seen the changes in the individual co-convenors. When we have our meetings people talk about their views. When there needs to be clarity, they ask questions; the space also allows us to disagree, if we need to disagree."
Through a collective desire to improve the situation for women in Fiji by advancing "women in political spaces and in leadership" and support the democratisation process, the Fiji Women's Forum focussed first on strengthening its relationship:
"The 2014 retreat helped to fix up our relationship. The 2015 retreat was more for planning and reflection and to refocus our energy…. (The co-convenors) saw the value of leadership and empowering women and sharing their expertise and knowledge" – Losana Tuiraviravi
This and other recounts of IWDA's women's rights partnerships within Phase 1 of the FLOW Program show that it has been substantial and effective. IWDA is very pleased to announce that similar initiatives will continue to take place due to the organisation receiving funding for Phase 2 of FLOW from the Netherlands Government, named Women's Action for Voice and Empowerment. The primary focus of this program will be on women's participation in politics and public administration, addressing the institutional factors inhibiting women's equality and leadership opportunities.