4 Mic-drops from Women on the Internet this Week
February 1, 2017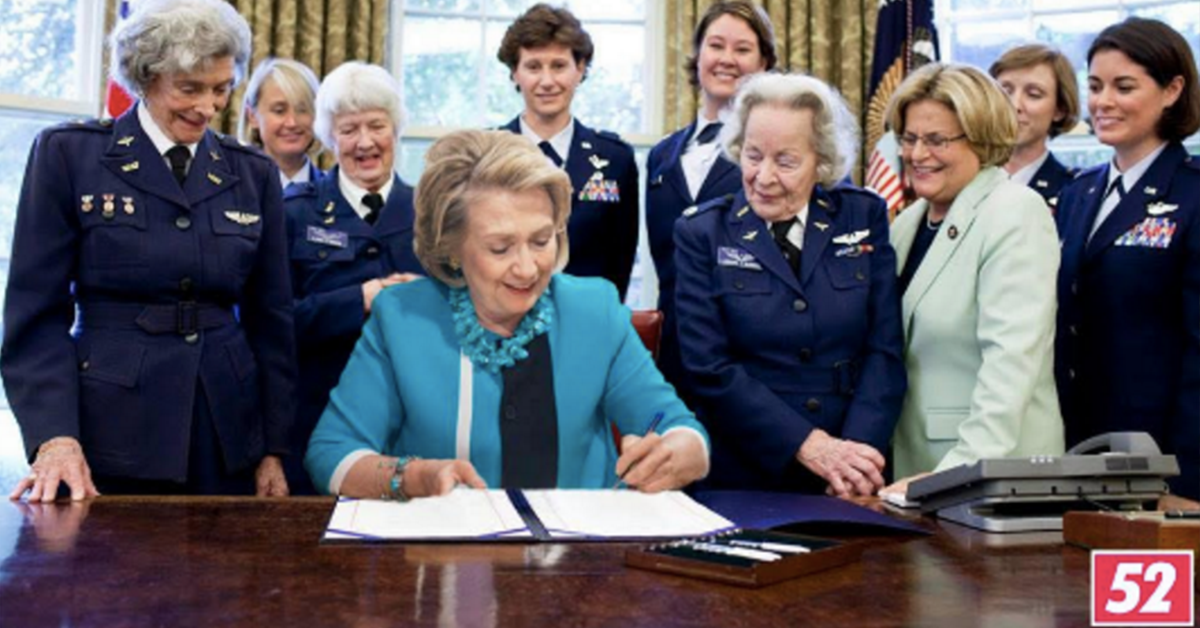 The news has definitely been bringing us down this week. Every day, we've opened our web browsers with trepidation, nervous to read about new human rights violations.
But amidst the Global Gag Rule, rampant misogyny and racist and unethical immigration laws, we've found stuff to smile about. These fabulous women absolutely owned it with their take downs of misogyny, xenophobia and ignorance.
Here are some of our favourite mic-drop moments from this week.
Clever PhotoShop from French feminist collective 52
Remember that time a room full of men made an important decision about women's reproductive rights? We could be talking about multiple instances, but this time we're talking about the Global Gag Rule, which has disastrous ramifications for women's rights.
While it's absolutely nothing to laugh about, the French feminist collective 52 have hilariously mocked the ridiculousness of a bunch of old, white men writing laws governing women's bodies with the ace PhotoShop job above. The image shows Hillary Clinton signing a ban on male ejaculation for non-procreative purposes.
"It's a joke to ridicule something that boggles the mind," said Sophie, a 52 member. "For centuries, it's been men who dictate women's bodies. Women are told what they should wear, what salary they're entitled to… Trump has only just become president, and the first thing he does is take a step backward by signing this piece of legislation."
It's silly, but so is men writing their laws on our bodies.
Constance Wu speaks out against Hollywood ignoring men's violence
It's one of Hollywood's worst kept secrets that sexual harassment allegations do little to harm a man's career in Hollywood. In yet another example of this, Casey Affleck is up for an Oscar for his work in Manchester by the Sea. This has outraged many, including Fresh off the Boat star Constance Wu.
Men who sexually harass women 4 OSCAR! Bc good acting performance matters more than humanity,human integrity!Bc poor kid rly needs the help!

— Constance Wu (@ConstanceWu) January 24, 2017
Wu said her particular issue with the Oscars nominations were they were about honouring "a craft whose purpose is examining the dignity of the human experience, and young women are deeply human." By commending someone who has been accused of assaulting young women, she says they are reinforcing the poor treatment of women in the industry.
After being told not to speak out for fear of her career, she said she was "a woman and a human first". Yes! Hollywood needs more people like this. Women's voices and career progression shouldn't be mutually exclusive.
Pretty much everything J.K. Rowling does on Twitter
J.K. Rowling is pretty much the queen of Twitter. Like most people, we're all about the new theories and conversations that come up about everyone's favourite teen wizard. But the author doesn't just use her platform to talk Harry Potter – she's never afraid to speak out against human rights abuses.
This week's effective Muslim Ban has been overwhelmingly acknowledged as at best, unethical, and at worst, illegal. Rowling has been one of many public figures to speak out against it, and as always, she's done so with wit and class. She used the Bible itself to question ultra-conservative US Vice President Mike Pence for his backflip on the ban. And after a former fan turned on her for her opposition, she had this brilliant response:
Well, the fumes from the DVDs might be toxic and I've still got your money, so by all means borrow my lighter. pic.twitter.com/kVoi8VGEoK

— J.K. Rowling (@jk_rowling) January 31, 2017
For more burns, check out her Twitter page. J.K. Rowling, please never change.
Roxane Gay pulls out of publishers who sign known troll
We've spoken of our love of Roxane Gay before – she's an author, activist and overall feminist dreamboat. Gay's third book was signed with publishing house Simon & Schuster and about to be turned in. But after they signed Milo Yiannopolous, a man who has repeatedly exhibited controversial views on women, LGBTQI people, immigrants, and Muslims, Gay pulled out of the deal.
"I was supposed to turn the book in this month and I kept thinking about how egregious it is to give someone like Milo a platform for his blunt, inelegant hate and provocation. I just couldn't bring myself to turn the book in," Gay said.
She hasn't secured a new publisher yet, but we're so proud of her for standing up for her convictions, and cannot wait to read it when it comes out.
In a week where there's been so much to get mad at, it's great to see badass women hitting back at the patriarchy in clever, considered ways. More of this, please.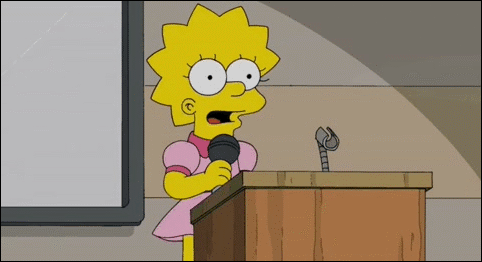 We know this one's a bit western-centric, and we're always looking to feature amazing women from all over the world. If you know someone you think we should feature, email us at online@iwda.org.au.