The Women-Run Radio Station Saving Lives During Natural Disasters
January 12, 2017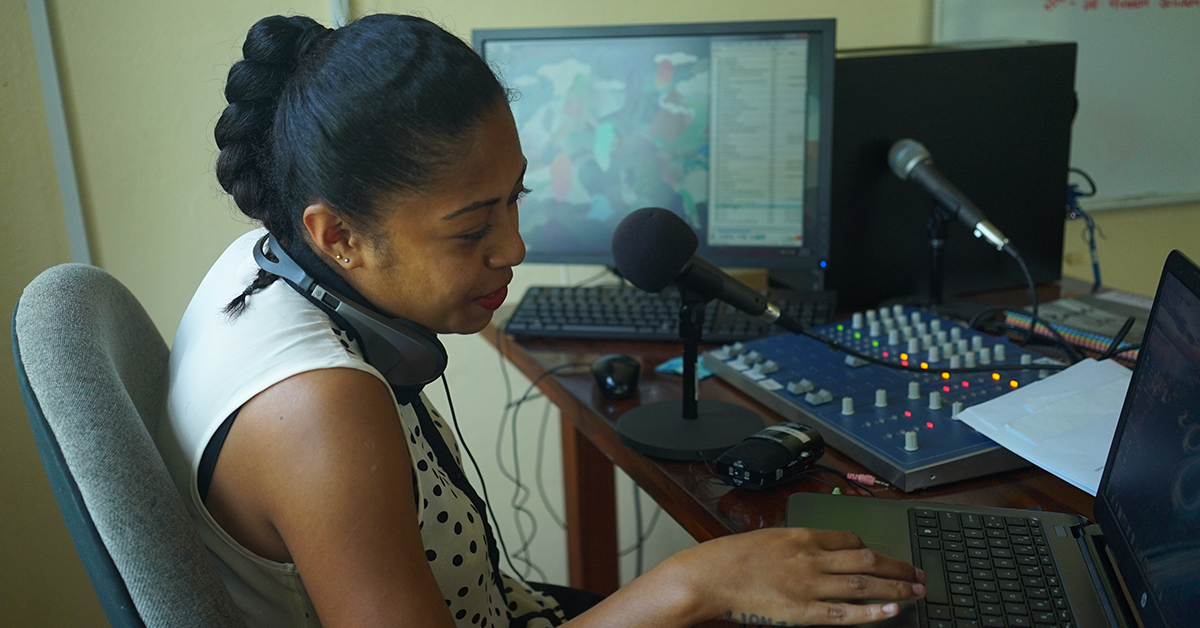 For those of us living anywhere near a good internet connection, social media and the internet are our go-to places for news and information. But what if that connection was severed, or never existed in the first place? In the event of a dangerous situation, what would you do without the breaking updates?
Imagine you're living on a small island in Fiji, and you hear rumours that a cyclone is heading your way.  You don't know when the cyclone will hit, or how bad things will get. You're worried about your home and loved ones. You're not sure how easy clean water will be to come by. If you're pregnant or care for small children, the panic intensifies.
Last year, thousands of women across Fiji were in this position. But thanks to a community radio station run by IWDA Partner FemLINKPACIFIC, they were ready.
FemLINKPACIFIC is a feminist media and policy network committed to empowering women, people with disabilities and other marginalised communities in Fiji and the Pacific. What makes them unique is their creative use of radio and Information Communication Technologies to amplify voices and connect with diverse rural women.
Today is World Radio Day. For millions of people across the world, radio remains an essential mass media outlet. In daily life, it offers a sense of belonging for women and men who are isolated. In times of disaster, it can mean the difference between safety and destruction.
Fiji isn't a stranger to natural disasters. But last year, they experienced their worst in recorded history. Cyclone Winston heavily damaged the group of islands that make up Fiji. But thanks to FemLINKPACIFIC'S Women's Weather Watch radio program, thousands of rural communities had warnings of what was to come – and support in the aftermath.
This isn't the first time FemLINKPACIFIC have used their community media network to update rural women on weather warnings. But they ramped up their efforts – first ensuring women received information to support preparedness, and in the wake of Cyclone Winston, ensuring women in rural and remote communities were factored into the immediate assessment, not just as recipients but as resilient first responders.
FemLINKPACIFIC has been able to reach these women with their Women's Weather Watch, and ensure women's responses were considered in the humanitarian response as well as recovery:
"Women's Weather Watch has grown from simple documentation after women's experiences after floods and cyclones to what is now a national network of communication….it's about supporting women's leadership to be part of that long-term recovery," says Sharon Bhagwan-Rolls.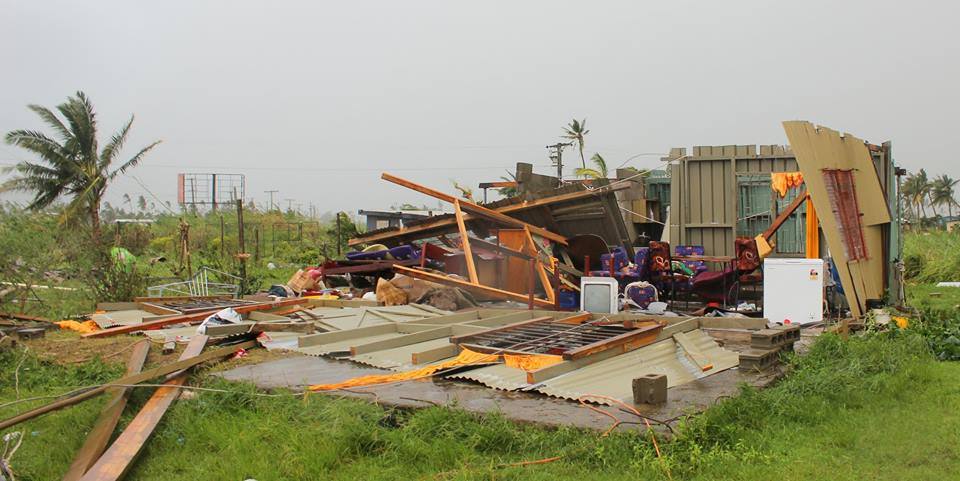 From January to April 2016, FemLINKPACIFIC engaged with 165 community-based women-led groups through their community media network. These women represented over 48,000 women and a further 99,593 household members.
This sharing of women's voices and stories has been central to disaster preparation and response, particularly in the context of Cyclone Winston. IWDA and FemLINKPACIFIC are now partnering to bring the Women's Weather Watch model to other countries in the Pacific.
Together, we are building a women's movement will help support and inform women leaders all over the Pacific in preparation and response to the Pacific's intensifying natural disasters. We couldn't be more excited to be partnering with such capable women.
FemLINKPACIFIC and IWDA are partners in the We Rise Coalition. The Coalition consists of four feminist organisations including IWDA, FemLINKPACIFIC, Fiji Women's Rights Movement and Diverse Voices and Action for Equality.