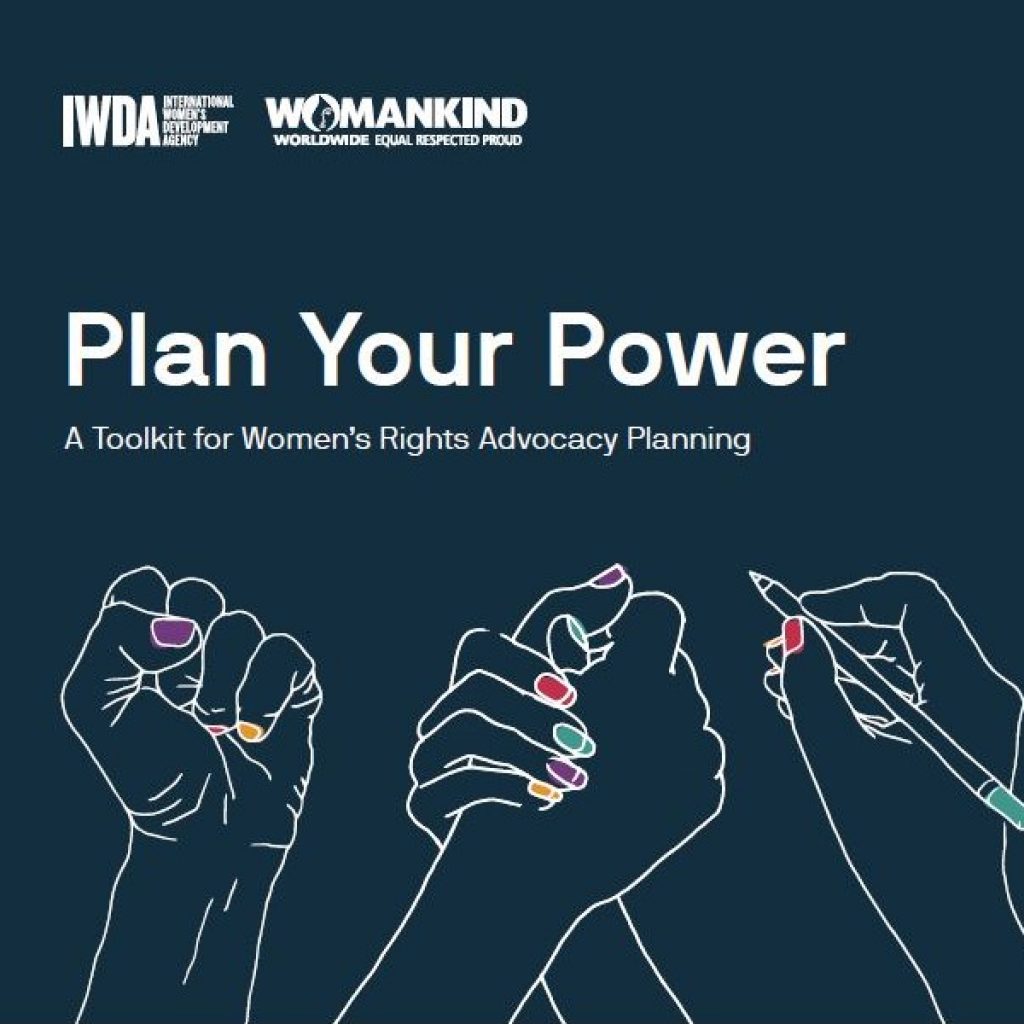 Why Women's Rights Advocacy is Different: Plan Your Power Toolkit
We're pleased to launch Plan Your Power: A Toolkit for Women's Rights Advocacy Planning.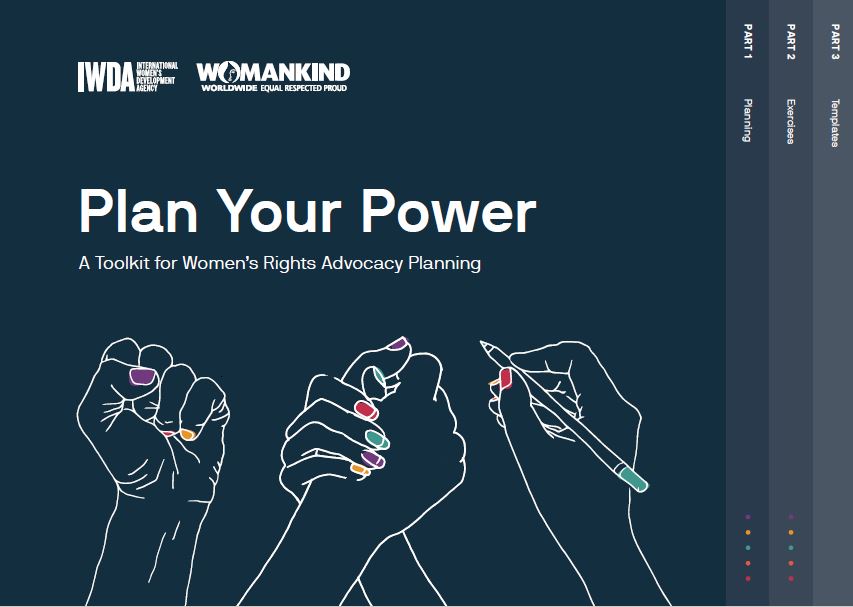 In 2019, IWDA partnered with Womankind Worldwide to create a new toolkit to support the advocacy planning of women's rights organisations, coalitions, alliances and networks who want to advocate for change. Today, we are pleased to launch Plan Your Power: A Toolkit for Women's Rights Advocacy Planning.
This comprehensive toolkit adapts mainstream advocacy planning tools to incorporate a deeper understanding of gendered and other intersecting power relations to support women's rights advocacy. A great tool for the movement, the Plan Your Power toolkit can also be used by broader advocacy organisations who want to prioritise women's rights and gender equality in their work.
What is advocacy?
There are many different ways to define advocacy — it can include attempts to change policy and practice, change decision-making processes and to empower people to participate. It can be directed at governments, other public bodies, communities, influential individuals and businesses.
Our new toolkit defines advocacy as a set of organised activities designed to influence the policies and actions of others to achieve change. These activities can include lobbying, protests, rallies, marches, media campaigns, research projects, petitions, open letters, strategic events, community awareness raising and activism training.
Diverse movements, political campaigns, businesses, lobbying groups, citizen associations, NGOs and CSOs all practice advocacy in one way or another. These broader advocacy organisations advocate for changes to systems and practices that can benefit them or their constituencies in very effective but often unsustainable ways. A women's rights approach to advocacy recognises that change must be sustainable and therefore aims to transform the barriers of unequal power relations and structures, rather than just climbing over them. For this reason, women's rights advocacy requires a different approach to advocacy planning.
What makes women's rights advocacy different?
What's different about women's rights advocacy is that we know that to be successful, it must be done in a way that recognises unequal power relations and structures that perpetuate inequality and oppress women and girls. It must also recognise that women face intersecting discriminations based on multiple layers of identity, such as race, class, sexuality, disability, age, gender identity and other forms of inequality that shape each woman's individual experiences.
The women's rights advocacy approach isn't just advocacy about women's rights but a different way of planning and implementing advocacy generally. Of course, the expressed priorities of women themselves are at the heart of all actions but, consistent power analysis across any planning process ensures that the methods and process are political and inclusive. Advocates that adopt a women's rights approach will understand the universal effects of power and will better plan for longer term structural change to benefit all people who experience inequality, rather than a select constituency. They will also implement strategies that build the transformative power of movements and alliances of people with the agency to drive social change together through collective action to shift the power balance.
Plan Your Power offers organisations the tools to understand and articulate gender power dynamics and intersectionality so they can tackle the underlying structural causes of inequality in an inclusive and participatory manner. The exercises in the toolkit will enable critical thinking on what creates or hinders change, maximises transformative power and the true meaning of progress.
Why women's rights advocacy is more important than ever
The recent closure to key women's rights advocacy spaces at the international level may set a dangerous precedent in a world where closing civil society space and increasing backlash against women's human rights and feminist agendas is increasing daily. Attacks on women human rights defenders and women's rights organisations at all levels require that our movement is more organised than ever to ensure that the most important advances in women's rights are not scaled back or eliminated altogether.
The movement strengthening techniques found in the toolkit can serve as an important resource for women's collective action on these issues. If we want to ensure that diverse women's voices continue to have power over the women's rights agenda at all levels, we must be strategic in our advocacy and build our transformative power together. This can only be done if we plan to shift the balance with each step we take.
The Plan Your Power toolkit was developed with support from the Government of the Netherlands as part of our Women's Action for Voice and Empowerment (WAVE) program.