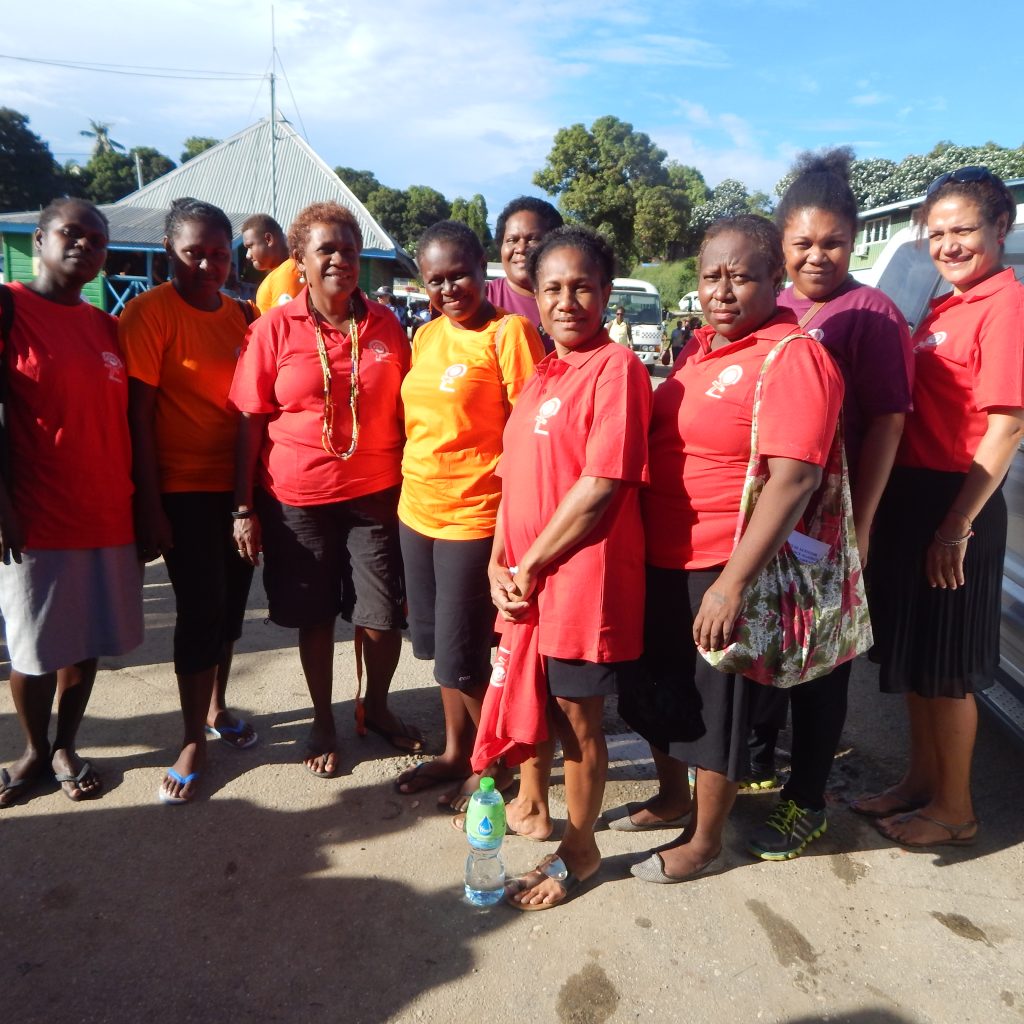 What are our partners doing to mark 16 Days?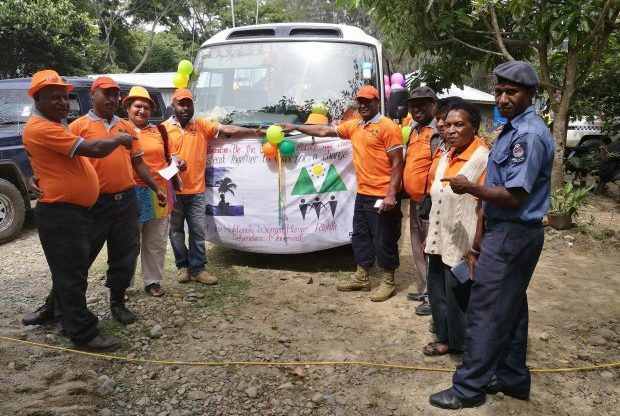 16 Days of activism is in full swing now, with individuals, organisations and countries all over the world talking about how society can reduce violence against women. Yesterday, we showed you the global landmarks lit in orange to mark the campaign and galvanise action against gender-based violence.
But 16 Days isn't just about light displays. Here's what some of our partners across the Asia Pacific region have been doing to raise awareness and drive action in their communities.
Timor-Leste
ALFeLa supports women and children in Timor-Leste to access a fair and formal justice system. This 16 Days, they're holding a press conference about the sexual exploitation of women and children in Dili, the nation's capital.
Covalima Community Centre (CCC) empowers women to take part in making decisions for their families and communities, so they can participate in development and become leaders. Last Friday they held an event for women, men and cultural elders in Matai village to discuss women and children's rights. The event covered issues ranging from gender-based violence, to land law and the role of women in agriculture and rural self-employment. ALfeLa spoke about Timor-Leste's civil marriage law and what it means for women and families.
Papua New Guinea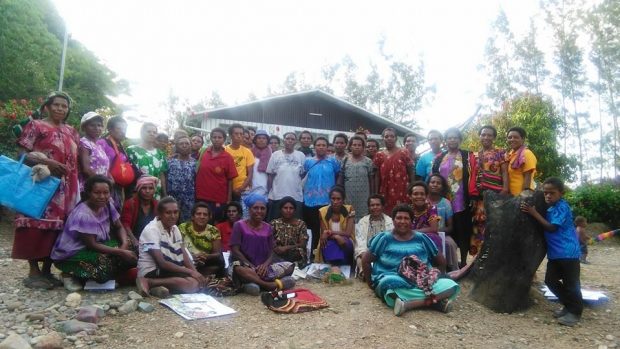 Voice for Change educates communities, supports survivors, and advocates local governments and community leaders to do more to prevent gender-based violence. They're holding a five-day roadshow with police, peace mediators, Women's Human Rights Defenders and community leaders that will focus on seven key issues, including new changed laws on marital rape, underage and/or forced marriage and the newly passed Family Protection Act.
Eastern Highlands Family Voice provides counselling, paralegal advice and training, community mediation and conflict resolution support, awareness and advocacy programs in the Eastern Highlands. They'll be holding a number of community awareness events, including a series of radio programs to ignite community conversation about the impacts of gender-based violence.
Nazareth Centre for Rehabilitation work with women survivors, as well as male perpetrators of violence, to assist families to rebuild their lives and prevent further abuse. Last Friday, their Men's Hub held an advocacy forum and other branches organised events to raise awareness of violence against women and children.
Cambodia
Gender and Development Cambodia (GADC) act as an intermediary between government and civil society, lending their technical expertise on areas like gender-based violence. They'll be working on advocacy in some of their new target areas, speaking to students at the Royal University of Phnom Penh about gender-based violence, and working with the Cambodian NGO-CEDAW Committee to organise a consultative workshop on Amendment of Cambodian Domestic Violence Law.
Myanmar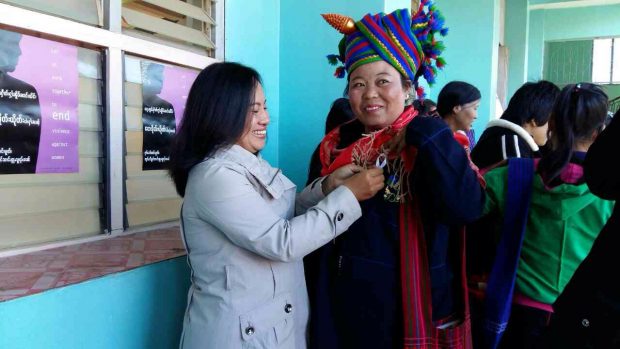 Akhaya Women and the Minister for Social Welfare will jointly launch a new crisis support centre in Yangon. The centre will be run in collaboration between Akhaya and the Department of Social Welfare and will offer support services, such as counselling and legal information, to women survivors of violence.
Shan Women's Action Network campaigns for gender equality and justice for Shan women in the struggle for social and political change in Myanmar through community based actions, research and advocacy. They held a community event in Taunggyi and are participating in three other smaller events in Shan State.
Palaung Women's Organisation works to raise and document human rights issues of the Palaung Women of Myanmar. They held events talking about how to eliminate violence against women in their communities in Kyautmae and Yatsaut Townships.
Women's League of Burma collectively represents the interests of 13 women's rights organisations in Myanmar, and works towards the advancement, empowerment and participation of women in all spheres of society. They released a press release and briefing paper calling for an end to institutionalized impunity for state-sponsored sexual violence in Myanmar.
Fiji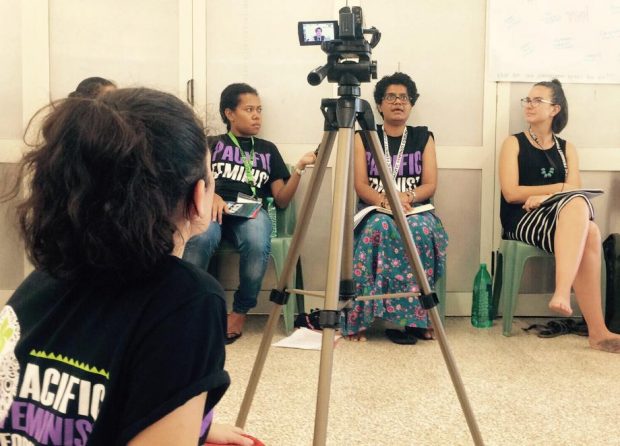 FemLINKPACIFIC is a feminist media and policy network committed to empowering women, people with disabilities and other marginalised communities in Fiji and the Pacific.
DIVA for Equality is a growing feminist Fiji LBT national collective working on issues of human rights and social justice, including gender and sexual, social, economic and ecological justice.
Fiji Women's Rights Movement is committed to removing discrimination against women through institutional reform and attitudinal change. They strive to empower, unite and provide leadership opportunities for women in Fiji, especially for emerging young leaders.
For 16 Days of Activism, they're all attending the first ever Pacific Feminist Forum, part of a diverse and amazingly influential network of Pacific feminists meeting with the intention of building a movement and reflecting on key issues paramount to gender equality and women's rights.
FemLINKPACIFIC are also running '16 Days of Community Radio', which is focussing on giving rural women a voice in the conversations around gender-based violence.
Solomon Islands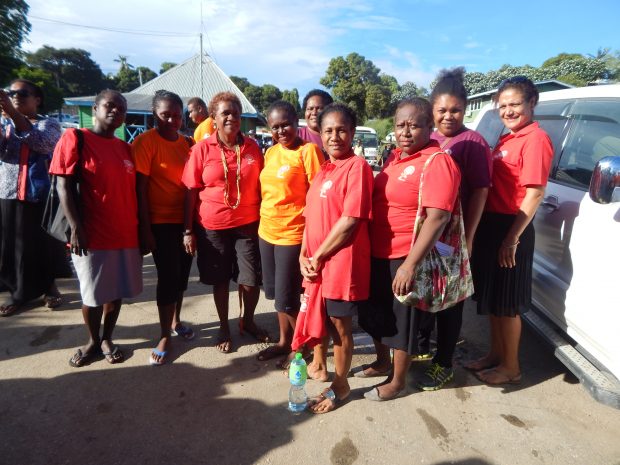 Women's Rights Action Movement (WRAM) is an indigenous women's rights organisation with a focus on lobbying for policy change on issues such as violence against women and women's civil and political participation. In addition to marching on the 25th, they're raising awareness about Solomon Islands' first ever Family Protection Act and what it will mean for survivors and perpetrators of violence.
16 Days of Activism is a pivotal day for the women's rights movement. But more importantly, it's amazing to see the enormous collective reach these events will have across our region.