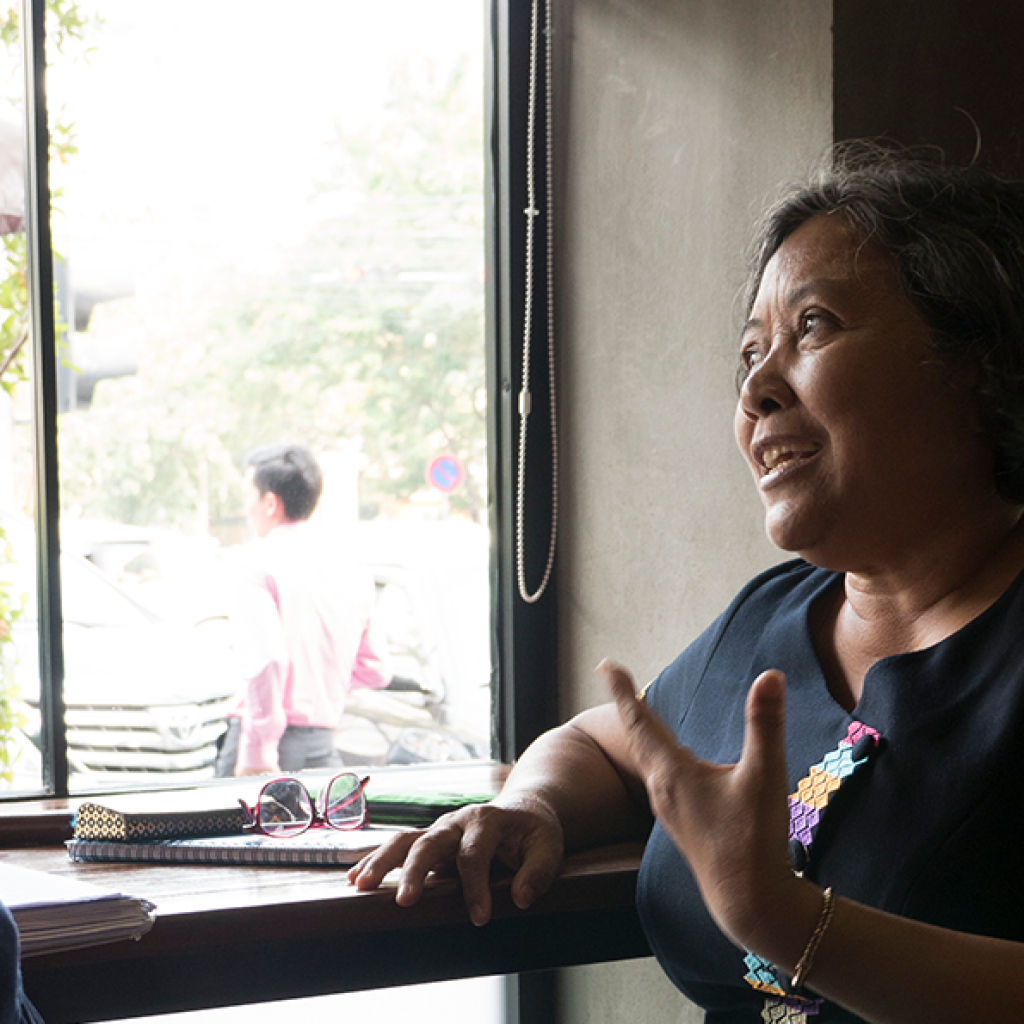 WAVE – Many countries, one voice: The groundbreaking women's joint advocacy campaign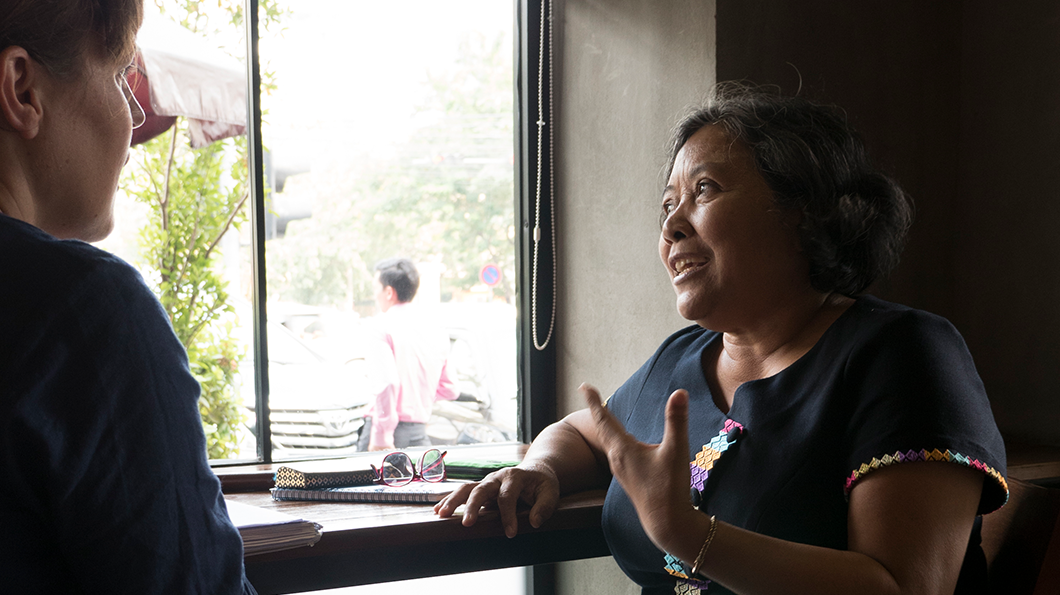 WAVE is a ground-breaking women's leadership program that brings together and supports individual women, organisations, and movements in Asia and the Pacific region to increase the representation of women in diverse leadership positions.
"Individual movements within countries are important, but they aren't always enough on their own. The same issue is happening across countries. Working in more than one country brings our voices together."
– Ros Sopheap, Gender and Development Cambodia
Almost every win for women's rights have been driven by feminist leadership. When we talk about leadership in our work, we often talk about women's political participation. But leadership comes in different forms, be it a feminist collective setting up the first informal worker's union, women campaigning for the first domestic violence laws, or a woman trailblazing in her field.
Leadership is in the home, it's in the community and it's in parliaments. It's transformative. It's diverse. It's everywhere.
We know that a strong women's movement is the most important element in achieving real change.
In 2016, IWDA was delighted to establish a ground-breaking new program across the Asia Pacific to promote strong, fearless women. Women's Action and Voice for Empowerment, or WAVE, is a partnership between 16 diverse women's organisations and IWDA. It elevates and amplifies women's voices, unleashing the power that is created when women work together and demand change.
This year, for the first time in the Asia Pacific region, women across the five partner countries of WAVE are working together on Our Voice, a grassroots campaign to get more women into politics and leadership at the local level.
Our Voice works on two levels: it advocates to governments, community leaders, and other duty-bearers to increase women's leadership, and it works to change community attitudes and perceptions of women leaders. They will all be targeted with shared and centralised messaging to create an amplified impact across the region.
Each of these countries is made up of diverse groups of women, yet many women in the region are facing similar issues, like gender-based violence, economic insecurity, and exclusion from political spheres.
According to Sopheap Ros, Executive Director of WAVE member Gender and Development Cambodia (GADC), the only way to challenge the systems and structures that isolate and exclude women leaders is to work as a cross-regional movement.
"WAVE has helped GADC by raising our voice at the regional level with other WAVE partners. GADC has been able to connect regionally. We have strengthened our knowledge of advocacy," says Sopheap.
Women are still under-represented, under-valued and under-resourced in leadership. They're often still excluded from formal leadership positions and not recognised in informal and community spaces, and bear the burden of unpaid care.
Women's rights issues go beyond women's representation in leadership. But supporting women to lead in every level of society is the most efficient way to create gender responsive policies and services, alter perceptions, and change behaviours that perpetuate gender inequality. With so many similar issues, this is #OurMoment to work together on a lasting solution.