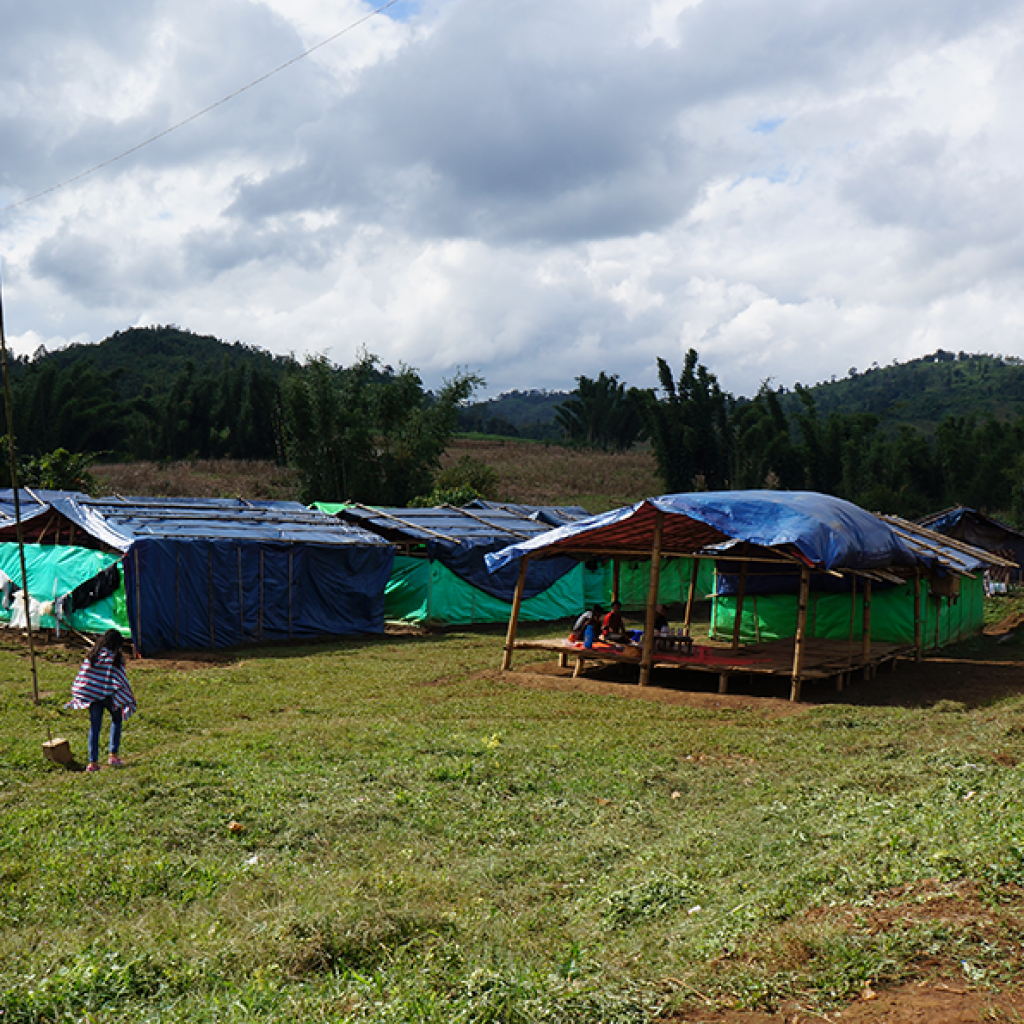 #OurMoment: The women changing lives in Myanmar's displacement camps
Fighting between the Myanmar Government and the ethnic Ta'ang State Liberation Army in northern Shan State began over 50 years ago. In their attempts to quell conflict, the military has been accused of using sexual violence against women and girls as a purposeful tactic of oppression.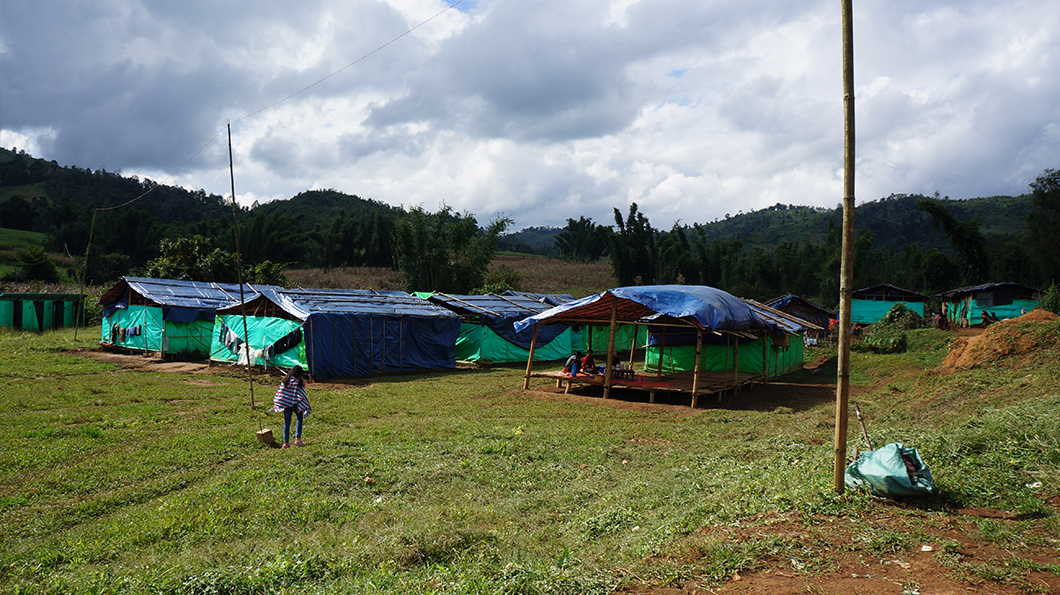 Trigger warning: sexual violence in conflict
---
We know Myanmar as a single country, but there isn't a single 'Myanmar' nationality; there are a multitude of ethnic groups in Myanmar, each with their own languages, cultures, and customs.
Since a bloody coup d'état almost 60 years ago, certain parts of Myanmar have experienced ongoing ethnic armed conflict, both between ethnic armed organisations from various nationality groups and with Myanmar's Military army (Tatmadaw).
Within these volatile political experiences, women, and particularly women belonging to ethnic nationality groups, have experienced ongoing and systematic violence, often at the hands of the military that purports to protect its citizens.
One woman was recently raped by multiple members of the military as she was working on a tea farm. She was convinced not to report the sexual assault by her village chief, given a measly AUD$30 as compensation. This didn't even cover her medical expenses.
Fighting between the Myanmar Government and the ethnic Ta'ang State Liberation Army in northern Shan State began over 50 years ago. In their attempts to quell conflict, the military has been accused of using sexual violence against women and girls as a purposeful tactic of oppression.

As recently as January 2018, clashes expelled whole villages from their homes.
With nowhere else to go, these people end up in Internally Displaced People (IDP) camps. These camps have rudimentary facilities, a shortage of food and clean water, and very little safety or security. The impacts of conflict often follow.
Women in IDP camps are at great risk of violence and trafficking inside Myanmar and near its borders. Our partners in northern Shan State tell us that rape, robbery and increased number of landmines are increasingly risks for women.
The long-term effects of conflict and violence against women can't be underestimated, both in individuals, families and the wider community," says Lway Moe Kham, who works for IWDA partner Ta'ang Women's Organisation (TWO) in northern Shan State.
Yet Myanmar has persistently shut women out of leadership positions and peace talks.
According to Myanmar's constitution, many positions of power are described as "naturally suitable for men only".
We know that the more women that are involved in peace processes, the more likely peace is not only achieved, but sustained. Organisations like TWO, who work with the Ta'ang ethnic people in northern Shan State, are full of strong, feminist leaders who are advocating for women's rights. They know that now is our moment to speak out against human rights abuses, and work to end the systematic oppression of women.
"We have seen the impact of violence on Ta'ang women's personal development, family life, financial security and health and education outcomes. Because of violence, some women have lost their jobs, which then makes their physical and emotional recovery even harder, and affects their ability to send their children to school," says Lway Moe Kham.
With many men enlisted into ethnic armed organisations, women who remain in their villages must manage farms, properties and feeding their families alone, with no financial support. Further exacerbating gender inequality is Shan State's rampant opium trade. Women in the region tell us that an increasing number of men are struggling with addiction and often drug use is a trigger for domestic violence.
With 25% of Parliament still made up of the Myanmar military, seeking justice from the law is hard. The courts still do not function independently of the military, and offer little protection for these women.
IWDA has partnered with Ta'ang Women's Organisation (TWO) for ten years. TWO works to raise and document human rights issues of the Ta'ang Women of Myanmar. Its work ranges from gender training to addressing human trafficking, but since 2012, a huge part of their work has been supporting women and communities in IDP camps.
For the last seven years, they've provided basic needs like food, clothes, blankets and medical checks. They've managed crisis accommodation, covered the cost of medical fees for those injured by bullets and landmines, and they've both managed placement in shelter, and return to the communities if and when it's safe to do so.
They have also held support workshops for ethnic women and human rights training for members of IDP camps, supporting women to build skills and knowledge to improve their livelihoods and engaging men on the importance of eliminating violence.
TWO's work on supporting women to survive through the conflict is providing a lifeline to those facing severe human rights violations. But they're also working at a broader level to share their stories, advocate to MPs, the Human Rights Commission and other governing bodies to act.
In the most recent election, the number of women MPs doubled, but when you include seats reserved for the military, it's still only 10%. Women's rights organisations are best placed to advise on the marked impact conflict has on women. Yet they are actively being denied a seat at the table.
Every woman deserves to live a life of safety and security. And the only way to achieve this is to achieve peace. While they support women at the epicentre of armed conflict, organisations like TWO and their umbrella organisation, Women's League of Burma, are also working to bring the voices of women leaders to discussions around peace and security. They're doing essential work to bring about collective action for collective change, and supporting women on the ground throughout.
If you would like you support the work of organisations like TWO, please donate today.