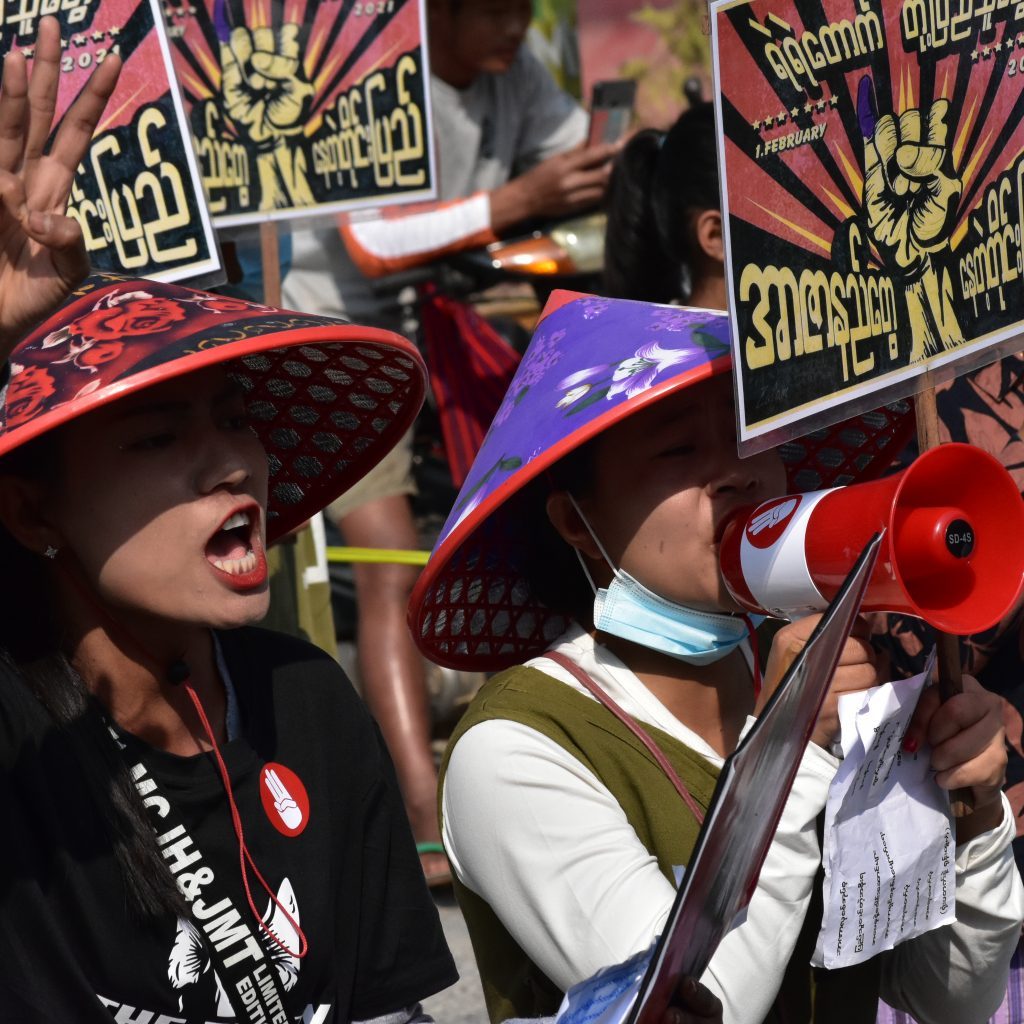 How Myanmar will be spending this year's International Day of Peace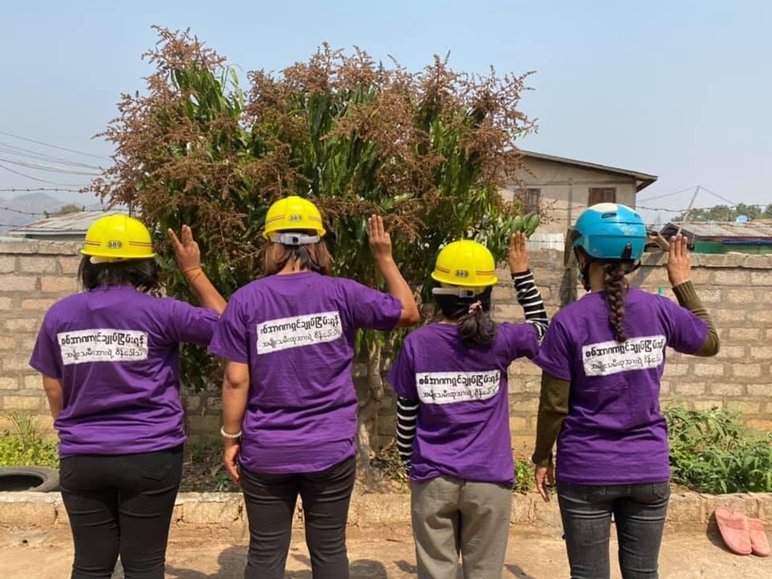 "Despite the threat of reprisals by the military, women human rights defenders have not been discouraged by the deteriorating situation. They remain committed to the revolution and are spearheading pathways for transformative change."– The Women's League of Burma
Myanmar's women on the frontlines of the revolution
For over six months now, women have been at the forefront of Myanmar's resistance movement. They have flown their htamiens (women's sarongs) as flags of resistance, showed up en masse to protests and put their lives on the line to defend the hard-fought gains their flourishing women's rights movements have achieved. In every way, they have been fighting for the federal democratic union they are determined to achieve.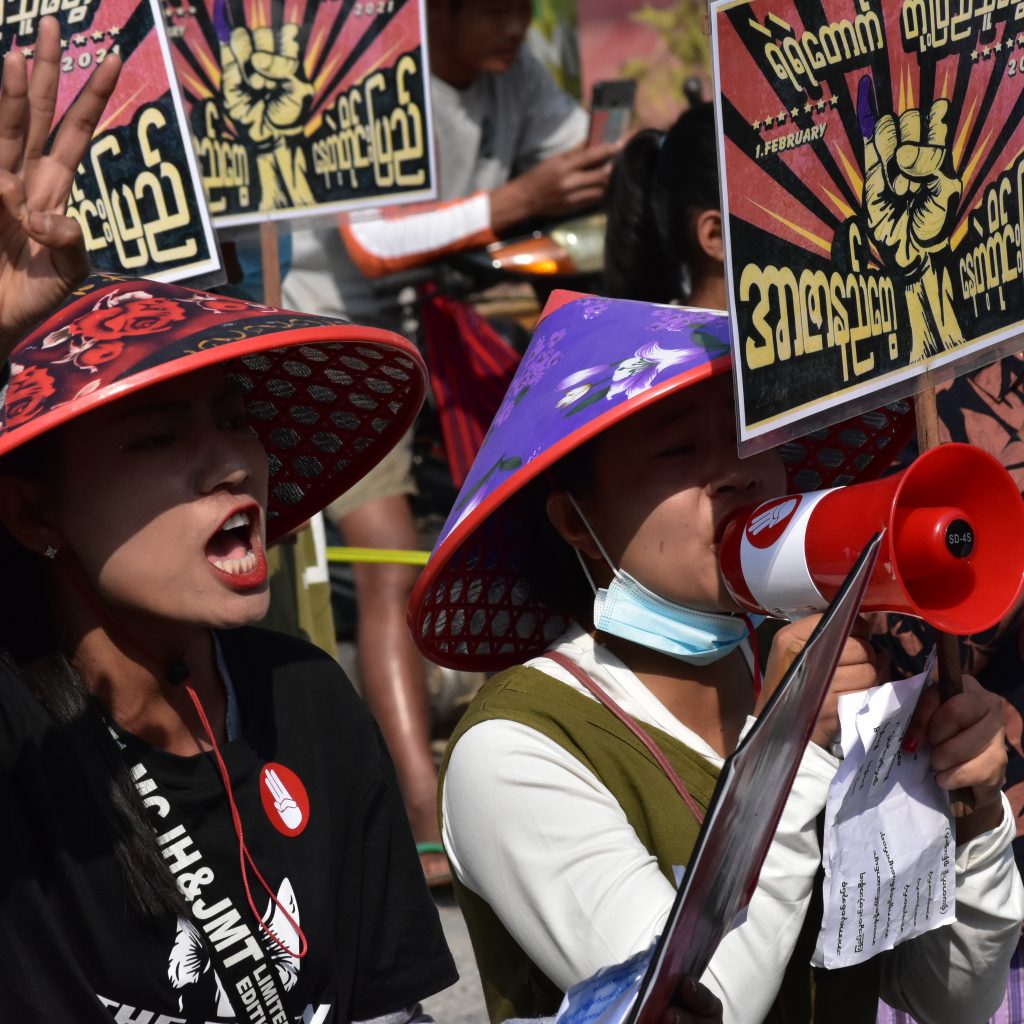 According to Women's League of Burma (WLB), one of IWDA's partners in the region, "the Junta might be tightening their control of the country in response to the growing mass resistance movements but the work of women-led orgs, committees and organising initiatives is ensuring that momentum isn't lost."
Shan Women's Action Network (SWAN), another IWDA partner, is documenting and raising awareness of human rights violations through community radio and social media.  They are drawing on their network of civic journalists on the ground in Shan state. SWAN is supporting women leaders, including those democratically elected in the November 2020 election, to delivery emergency food and medical supplies to internally displaced persons in the Shan state.
In SWAN's network are formidable women human right's defenders, such as 24 year old In 2016, Nang Mwe Nom Lyan co-founded one of the first student unions in Shan State. Following the coup, she has been charged and issued a warrant for her arrest for her involvement in the pro-democracy movement. She is now on the run, working underground.
Nang Mwe Nom Lyan said, "we must be the last generation to live under the military oppressions, in poverty, whose right have been swept away, and lack the right to manage our own natural resources. All these injustices must end with our generation. This is a driving force for me."
In the face of increased conflict between different ethnic armed groups in Shan state, she says:
"If the revolutionary forces in Shan State are not united at this time, the people will suffer more …. Only with the enthusiastic participation of all people of Shan State coming together will we succeed in reclaiming our power. Therefore, I call on everyone to work together".
Women human rights defenders facing reprisal
Women across Myanmar have continued to speak out against the human rights abuses perpetrated by the military – but this kind of resistance has come at a cost.
"The violence against peaceful protestors is deepening the wounds in our country that have formed during over 70 years of civil war.
Women's rights activists are frightened. We are fearful for our safety and the safety of our families. We're not sleeping in our homes at night – we change locations regularly." – Naw Hser Hser, General Secretary of WLB
Thin Thin Aung is one of the hundreds of women who have been arbitrarily arrested.  A prominent women's rights leader in the country, she is the co-founder of Women's League of Burma, Women for Justice and Mizzima Media, one of Myanmar's first progressive media outlets. She has been detained since April 8 in the notorious Insein prison and stands to face three years in prison under the country's controversial law against publishing information about the junta's activities.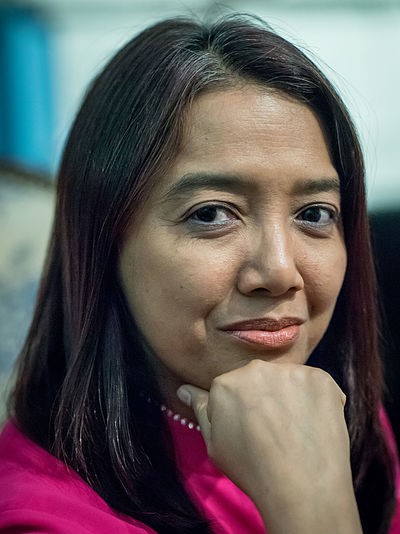 Others have been killed for their participation in this year's anti-Junta protests. One of them is longtime women's rights activist Ah Khu, who was well-known in her town for her work as the Director of Women for Justice, one of WLB's member organisations. In her role, Ah Khu spent over a decade campaigning to stop violence against women, leading workshops on gender equality and traveling across Myanmar to help survivors of violence, particular ethnic Chin women, a minority group to which she belonged.
Women for Justice was one of many civil society groups across Myanmar to switch their focus to organising protests in February, with Ah Khu being a familiar face at many demonstrations in her region.
She was at one these peaceful protests on March 28 when soldiers began opening fire onto the crowds as part of their shoot to kill tactics to suppress the protests. While helping others flee, including the young children present in the crowd, Ah Khu was shot in the chest and passed way shortly after.
COVID-19: a compounding crisis
Amidst all this, the COVID-19 pandemic is wreaking havoc on an already devastating situation. The junta have effectively been conducting what WLB and other activists call a "war on health", targeting health care workers in their attacks – forcing many of them to go underground or face being arrested for having anti-coup views – and allowing COVID to spread amongst prison populations while hoarding essential health resources like oxygen tanks for themselves.
Australia must do more
The crisis in Myanmar demands urgent action – but the Australian government's response has been disappointingly lacking. While countries like Canada, the US and the UK have been pressuring the military with targeted sanctions, Australia has yet to move in step with the rest of the international community.
On this International Day of Peace, we are proud to stand alongside women's rights organisations like SWAN and WLB who are striving for a peaceful and just future for women, girls and Myanmar as a whole. We also stand with the Myanmar diaspora in Australia, including Women's Action Myanmar (WAM) – a diverse group of women born in Myanmar and Australia shining a light on women's struggle for justice in the country.
We join calls to the Australian Government to use their diplomatic leverage to advocate for the release of all political prisoners, including women rights activists, and an end to the use of sexual violence by the military. We urge Australia to increase targeted sanctions of the junta and advocate for a global arms embargo to bring this conflict to an end.
We also recognise the work that organisations like WLB and SWAN are doing to forge the path towards a federal democratic union for Myanmar, engaging in essential design work and high-level negotiations around constitutional reforms to achieve this despite the oppressive circumstances. Women have a critical role to play in shaping the design of Myanmar's future and, despite the adversities, are continuing to lay the foundations for a country that can one day embody everything this International Day of Peace stands for.