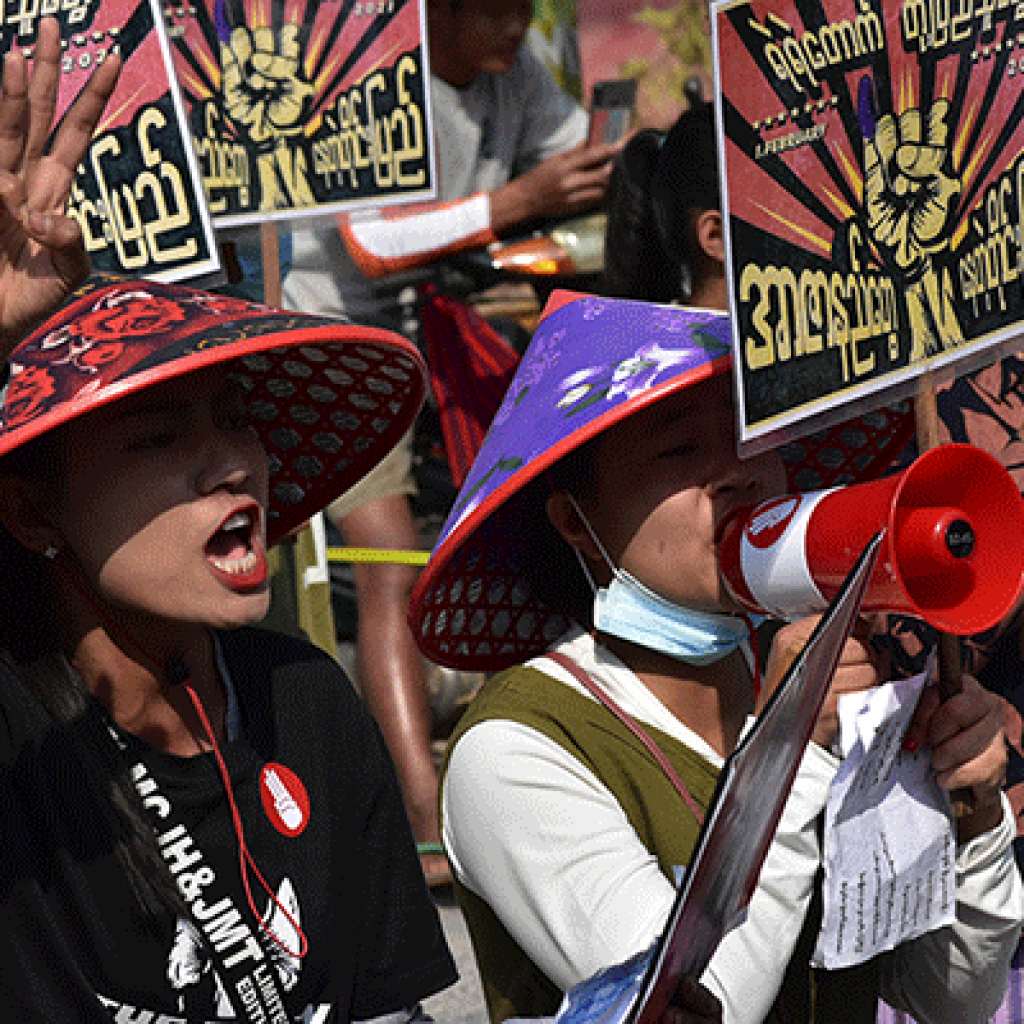 Joint media release: Australian civil society groups call for Government to take immediate urgent action on Myanmar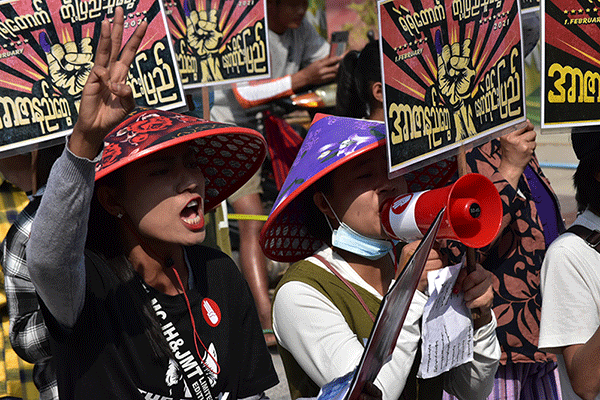 Australian civil society groups have signed onto a joint letter calling for the Government to take immediate action against the military coup in Myanmar which has led to over 500 civilians being killed thus far.
Signatories include the International Women's Development Agency, Australian Council of Trade Unions, the Australian Council for International Development, Union Aid Abroad-APHEDA, Publish What You Pay, Human Rights Law Centre, Australian Centre for International Justice, Act For Peace, and Australian Lutheran World Service.
Together they are calling for the Australian Government to:
Enact sanctions against the military, its leaders and its business interests and business partners. This must include military conglomerates MEC and MEHL and national oil and gas company, MOGE.
Recognise the democratically elected parliament
Use all diplomatic leverage and influence to ensure rule of law is upheld and a return to democratic norms, civilian led government and the immediate release of those men and women detained including journalists, civil society activists and MPs.
Support accountability mechanisms and proceedings including at the International Court of Justice and the International Criminal Court.
Encourage other UN member countries to agree upon a global arms embargo that prohibits supplying weapons to Myanmar.
Provide extension of visas to all people from Myanmar living in Australia, provide protection visas to students and others unable to return, including stateless Rohingya refugees, and to prioritise people forced to seek asylum from Myanmar as refugees in Australia's refugee intake.
Allocate ODA to Myanmar to support local civil society organisations, including humanitarian assistance to those affected by the civil unrest and violence in ethnic states and border regions.
The joint letter also calls for action from the business sector; any Australian company currently doing business in Myanmar is at risk of legitimising the coup and funding the military regime.
Signatories are calling for Australian businesses to:
Rule out any financial and in-kind payments flowing to the Myanmar military, their economic interests and business partners.
Immediately divest from any relationships with military owned, controlled or linked business and organisations. This includes state owned enterprises now under the control of the military.
Temporarily suspend operations, including any mining and gas exploration activities, in Myanmar and call on the Myanmar military to allow a return to democratic norms and a civilian led government.
Quotes attributable to ACTU President Michele O'Neil:
"Australia has been slow in its response to the violence in Myanmar, which is failing in our responsibility to defend democracy and human rights and is politically irresponsible. As leaders in our region, we must take strong action to withdraw all support and funding for the military regime and support a return to democracy.
"Over 500 civilians have been killed by the military so far and the Australian Government must not legitimise the coup by working or trading with them. The Australian Government must implement sanctions on the military regime.
"Workers and trade unions are at the forefront of the civil disobedience movement protesting for an end to the military regime, and we stand with them in solidarity."
Media contact: Isabella Tilley 0414 894 040
Quotes attributable to International Women's Development Agency (IWDA) CEO, Bettina Baldeschi:
"Women's rights activists are at the frontline of peaceful protests calling for a federal democracy in Myanmar. They are risking their lives for justice and peace, and the global community must stand with them.
"Just last night, another leading women's rights activist was detained by the military. This follows the murder of a women's rights activist by the junta a few days ago. We are deeply concerned for the safety of women's rights activists in Myanmar.
"Women's lives, and their futures, are at risk. The junta has a horrific record of using sexual violence as a weapon of war against women and girls.
"Myanmar women's rights leaders are calling for the Australian government to urgently adopt targeted sanctions against military leaders responsible for the coup. We must urgently starve the Myanmar military of funds."
Media contact: Carla Kweifio-Okai 0490 891 216
Quotes attributable to Union Aid Abroad – APHEDA Executive Officer Kate Lee:
"It is within Australia's power to sanction the vast financial holdings within military conglomerates MEC, MEHL and MOGE. This is an effective step to pressure the junta to stop killing its people.
"A huge humanitarian crisis on the Thai-Myanmar border is quickly looming. Australia must immediately join with the international community to prevent this and sanction junta individuals and businesses."
Media contact: Katie Camarena 0411 338 853
Quote attributable to Publish What You Pay National Director Clancy Moore:
"Australian mining and gas companies in Myanmar must be transparent and accountable. This means following Woodside's lead to suspend exploration activities and then rule out any financial or in-kind payments flowing to military generals and their shadowy business interests."
Media contact: Clancy Moore 0410 508 051
Quotes attributable to Australian Council For International Development Chief Executive Marc Purcell:
"Australia should immediately recognise the democratically elected representatives of the recent election and give no legitimacy to the military junta,"
Media contact: Tim Watkin 0401 721 064