IWDA stands in solidarity with Fiji
February 25, 2016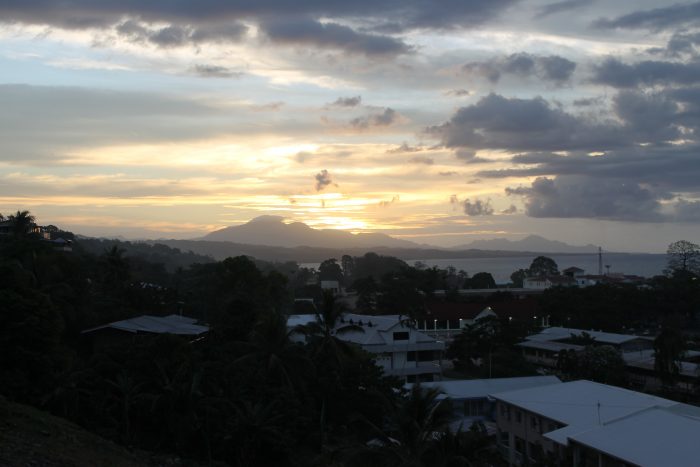 IWDA sends messages of support, concern and friendship to our neighbours and friends in Fiji. Cyclone Winston hit Fiji over the weekend with winds of 325km/h, and 12m high waves ravaging the country. It is the strongest storm in the Southern Hemisphere since record-keeping began and has caused terrible destruction to communities and infrastructure. Fiji's population of 900,000+ people live across an archipelago of 333 islands. The National Disaster Management Office tells us that about 14,000 people remain in evacuation centres and continued uncertainty about the fate of many who are yet to be contacted on the smaller islands. The worst affected areas are in the rural areas and in the West and North of the country.  The Fijian Government has declared a 30 day state of emergency in the aftermath with big concerns around infrastructure, water (lots of flooding as rain continues), lack of electricity etc. Neither IWDA nor our partners are emergency response organisations, but as you will see below, community mobilisation by local organisations with technical expertise or demographic focus is powerful in getting information and resources to their contacts in communities and sharing stories from the affected areas to ensure appropriate and targeted responses.
IWDA has heard from all our partner organisations and colleagues in the women's rights network and is relieved to learn there was no loss of life for any of their team or families, despite the environmental devastation. One of IWDA's partners, Diverse Voices and Action for Equality (DiVA) – reminded us yesterday that "There are always rural and urban poor, single-women headed households, widows, single women, young women, LGBTQI people and people with disabilities with special and additional needs in emergencies, and sometimes their needs are not heard by larger efforts." Meghan Cooper, IWDA's Fiji Program Manager, is currently in Fiji and shared the following news with us from our 'We Rise' coalition for women's rights partners in country.
FemLINKPACIFIC have been doing a powerful job as always with their media initiatives for women. If you would like to track stories and recovery directly from Fiji I recommend their Women's Weather Watch updates website.
Meghan tells us that FemLINKPACIFIC "maintained this campaign throughout the cyclone, sharing information via social media and staying in touch with their rural convenors (based in the West and the North) about their situation and needs of women in rural communities. They are regularly posting updates via their Facebook page and Twitter. I have to say they were a great source of information in the lead up to and during the storm. Unfortunately, public radio was not that informative and television wasn't an option without electricity (even before electricity went out, TV was poor on information and advice), but surprisingly the internet stayed strong (until my phone died)."
DiVA were working in the West for community consultations with women-led, youth and LGBTQI networks when the storm hit. They found safe accommodation in a hotel, and have stayed in Lautoka, following up with those networks about their safety and wellbeing. DiVA have also established a small emergency fund to raise money for supplies. Yesterday they were visiting community activists in informal settlements in the West outside of Lautoka (take a look at their update and photos from yesterday's visit via their Facebook page here).
The Fiji Women's Rights Movement are staying in close contact with the partners above, their regional coordinators and offering support to them and others where possible. The main focus is circulating information about available services and identifying where support and services are needed.
Meghan finished her post by saying "So all in all, not a great weekend but as our partners are showing us, out of hardship comes some fantastic community mobilisation and support."
IWDA encourages our supporters to join the emergency appeal for reconstruction and recovery for our Fijian friends and neighbours. Please see the ACFID website for further details.