It's time! WAVE partners call for a woman UN Secretary-General
July 4, 2016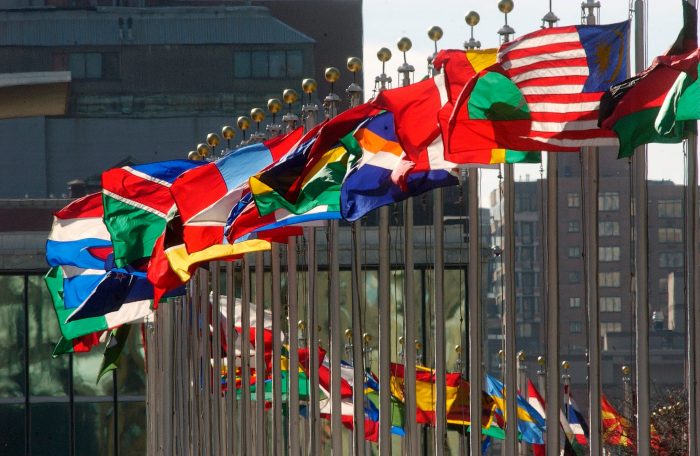 WAVE is a ground-breaking women's leadership program that brings together and supports individual women, organisations, and movements in Asia and the Pacific region to increase the representation of women in diverse leadership positions.
IWDA, together with 15 Women's Action for Voice and Empowerment (WAVE) partners, have today written to the Members of the United Nations (UN) Security Council calling for a woman Secretary-General to be elected in 2016.
In over 70 years of operation, the UN has appointed eight male Secretaries-General but not one woman. This is not due to a lack of qualified women candidates (of which there are many) but a lack of transparency and fairness in the selection process. Gender inequality is an organisation-wide issue, with only one quarter of the UN's highest positions filled by women over the past decade. The upcoming selection and appointment of a new Secretary-General presents an opportunity for the Security Council to set the agenda for global gender equality and ensure balance within the UN's leadership. Between July and October, the Security Council will deliberate, but the decision could come as soon as September.
Alongside global campaigns – Equality Now's Time for a Woman and the Campaign to Elect a Woman UN Secretary-General – we urge the UN to democratically consider a woman with a strong feminist agenda for the top post. In doing so, Member States will prove their commitment to promoting women's leadership and ensuring women's equal participation in decision-making, in accordance with the Beijing Platform for Action and the Global Goals for Sustainable Development.
Ban Ki-moon will finish his second five-year term as Secretary-General on the 31st of December 2016. A woman Secretary-General should take his place to lead the next phase of the UN and ensure global gender equality is achieved in this lifetime.
Join with WAVE partners to demand change by signing the Women's Major Group's petition and sharing it with your family and friends. Share your views on social media using the hashtags #she4sg, #FemUN and #femSG. For inspiration, check out what some of our WAVE partners – Pisey, Lilly, Sitha and Htar Htar – had to say about why a feminist Secretary-General is so important.