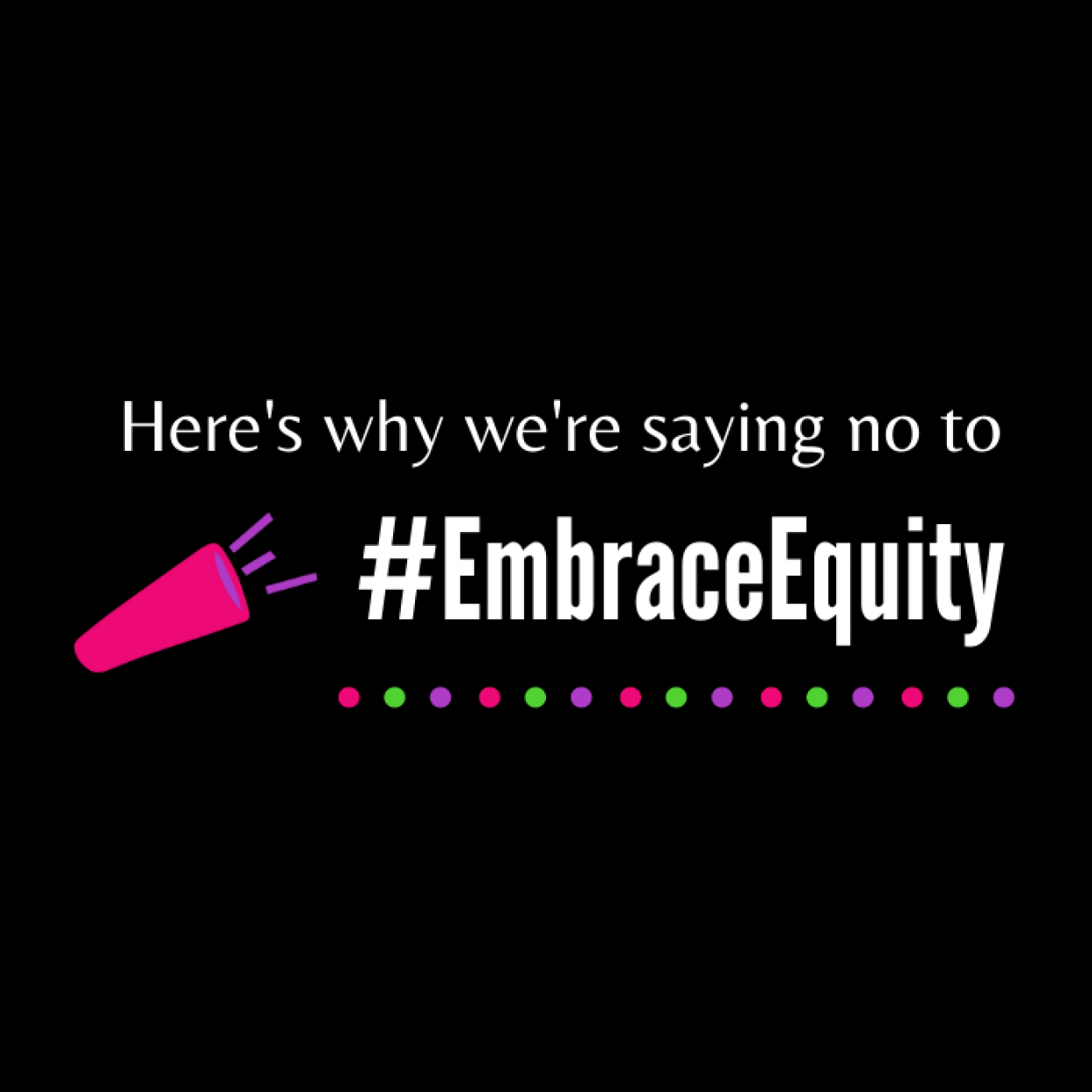 Here's why we're saying no to #EmbraceEquity this International Women's Day
Confused about what the theme for this year's International Women's Day (IWD) is actually about? Hear from Alice Ridge, IWDA's Senior Research, Policy & Advocacy Advisor on why we won't be #EmbracingEquity this year and what IWD is truly about.
---
International Women's Day – a time for big corporations to bake cupcakes, take selfies, and post platitudes about equality, right?
You'd be forgiven for thinking so, based on a scan of social media in the days leading up to the 8th of March every year.
So it might surprise you to learn that the roots of IWD actually lie in the socialist labour movement. March 8th marks the day in 1909 when 15,000 women factory workers in New York took to the streets to demand better pay, shorter hours and the right to vote.
The day was officially turned into an international observation by the United Nations in the '70s, with a theme linked to the Commission on the Status of Women, the annual UN conference dedicated to advancing international agreements on women's rights and gender equality.
This year, the UN's theme is digital innovation and technology for gender equality. It highlights the 'digital divide', meaning that as technology develops, it often replicates existing patterns of inequality. Think unequal access to technology between men, women and other marginalised groups. Think the use of technology to facilitate harassment and violence, all the way through to the way that AI learns to replicate racism and sexism.
So why, then, are our social media feeds full of photos of people giving themselves a hug?
The culprit is "internationalwomensday.com", a website run by a private company and backed by corporate sponsors which declares its own business-friendly theme and associated hashtag. This year? #EmbraceEquity.
I can see why big companies might not be comfortable with the UN's theme of human rights in the digital world, when 45% of all cloud-based services in the world are owned by Amazon, and four of the six most used social media platforms are owned by Meta/Facebook, companies which do not exactly have a reputation for acting in the best interests of their staff or users.
The website claims that "No one government, NGO, charity, corporation, academic institution, women's network, or media hub is solely responsible for IWD" and that "Feminism's eclectic and inclusive nature means that all efforts advancing women's equality are welcome and valid, and should be respected. This is what it means to be truly 'inclusive.'"
I beg to disagree.
Inclusion does not mean giving airtime to companies who want to celebrate their women employees while paying them less than their colleagues. It does not mean holding a breakfast to give awards to a few select women at the top – invariably white, wealthy women who uphold the same systems that shut others out.
In fact, I would argue that women don't need to be "included" into our capitalist, neoliberal economic system. We need to transform it.
We can do this through anti-capitalist feminism, which interrogates the way that capitalism is built on exploiting the labour of the many to concentrate wealth in the hands of the few, and seek to dismantle these systems of power.
We can build feminist futures based on collective care and wellbeing, racial justice and First Nations values. This includes the digital realm, where we can work to hold companies accountable to feminist principles for the internet based on access, safety, consent and movement building.
At a moment in time where one in every three countries is either making no progress at all or moving in the wrong direction when it comes to gender equality, International Women's Day should be a time to resist, reimagine and rebuild. Step up and stand with feminist movements across the world and take collective action to address the issues that are at the root of persisting global gender disparity.
Only then can we move beyond International Women's Day as a time for empty platitudes, towards a future grounded in rights and true equality for all.